On Monday, House Democrats announced they they will vote on Thursday to formalize impeachment procedures against President Donald Trump. They also declared they will promise to "ensure transparency and provide a clear path forward," according to The Washington Post.
The decision "establishes the procedure for hearings that are open to the American people, authorizes the disclosure of deposition transcripts, outlines procedures to transfer evidence to the Judiciary Committee as it considers potential articles of impeachment, and sets forth due process rights for the president and his counsel," said House Speaker Nancy Pelosi in a letter sent to Democratic lawmakers.
"We are taking this step to eliminate any doubt as to whether the Trump administration may withhold documents, prevent witness testimony, disregard duly authorized subpoenas or continue obstructing the House of Representatives."
The rules committee will meet at 3 p.m on Tuesday to write the legislation, according to House Rules Committee Chairman Jim McGovern. This is the right thing to do for the institution and the American people," he added.
The President has been under fire since September, when Speaker Pelosi announced a formal inquiry into the President's actions. This was spurred by a whistleblower report by an anonymous source who had listened in during President Trump's July call with Ukrainian President Volodymyr Zelenskiy.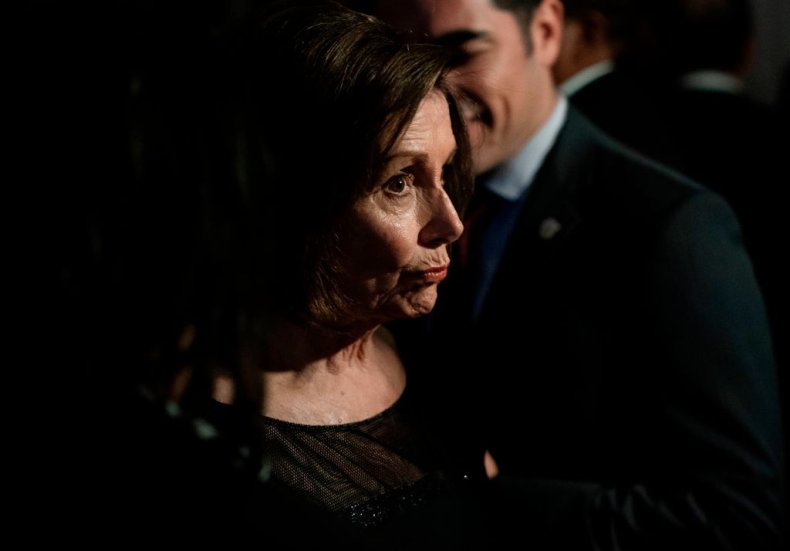 During the call, transcribed here by NPR, President Trump is heard to ask President Zelenskiy for information about Hunter Biden's dealings with a Ukrainian energy company and the allegation that Joe Biden, during his dealings with the Ukraine during his vice presidency, had an investigation into Hunter Biden's dealings killed. President Trump also allegedly withheld military aid from the Ukraine until he could get Zelenskiy to agree to investigate the allegations, aid that was given to the Ukraine under pressure from other politicians.
The president has long maintained he has done nothing wrong during the inquiry. He has also long called the impeachment, among other terms, a scam and a witch hunt. During a speech to conference of the International Association of Chiefs of Police on Monday, he compared the investigation to allegations made by Jussie Smollett that he was beaten by two Trump supporters.
"It's a scam. Just like the impeachment of your president is a scam."
In response to the announcement made that Democrats would vote on impeachment procedures, the President Tweeted:
" Can you believe that Shifty Adam Schiff, the biggest leaker in D.C., and a corrupt politician, is upset that we didn't inform him before we raided and killed the #1 terrorist in the WORLD!? Wouldn't be surprised if the Do Nothing Democrats Impeach me over that! DRAIN THE SWAMP!!"