Pelosi Calls for FBI to Investigate Police Killing of Sean Monterrosa
Democratic U.S. House Speaker Nancy Pelosi of California has called for the Federal Bureau of Investigation (FBI) to investigate the June 2 killing of 22-year-old Sean Monterrosa by police after it was discovered that key evidence in the shooting was destroyed.
Monterrosa was shot by a police officer in Vallejo, California responding to reports of looting at a Walgreens. When police arrived, officers found 10 to 12 suspected looters in the drug store's parking lot, including Monterrosa.
The unnamed officer fired five times through Monterrosa's windshield after believing the 22-year-old had a gun. Monterrosa didn't have a gun, but he did have a 15-inch hammer which the officer mistook for a gun.
On June 16, city investigators discovered that the windshield from the Vallejo Police vehicle involved in the June 2 killing of Monterrosa was destroyed and the unmarked vehicle placed back into service "without prior consultation with the Police Chief or City Attorney's Office." One Vallejo city employee has been placed on administrative leave after the destruction of the windshield was discovered.
"You don't have to be an expert, or a police officer, or a crime scene analyst, to know that a bullet-ridden windshield is evidence," Melissa Nold, one of the attorneys representing Monterrosa's family, told the San Francisco Chronicle.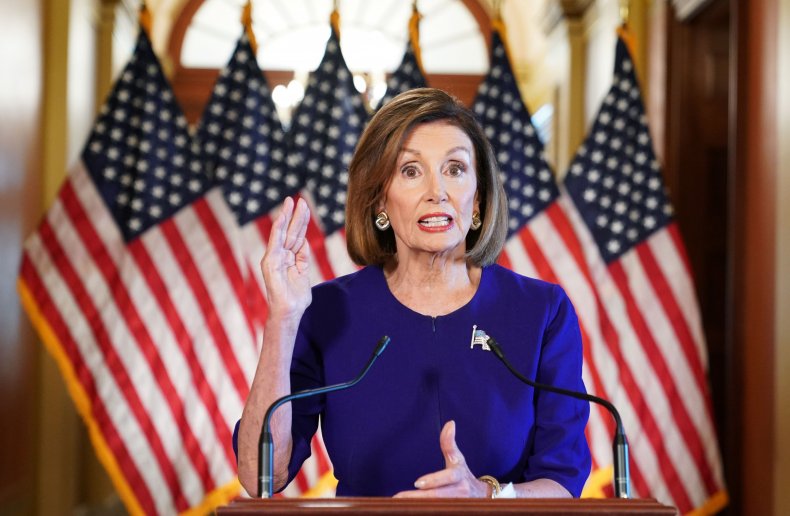 Police body cameras showed a police officer firing an automatic rifle from the backseat of an unmarked police pickup truck, according to KQED. Police have also said Monterrosa took a kneeling position and placed his hands above his waist revealing the hammer in his sweatshirt pocket before he was shot.
Newsweek contacted the Vallejo Police Department for comment.
"The police killing of Sean Monterrosa was a horrible act of brutality that continues to shake our Bay Area community," Pelosi said in a statement issued Friday. "Recent reports that key evidence in the investigation was destroyed are deeply disturbing and highlight the urgency and necessity of an outside, independent federal investigation."
Pelosi wrote that she joined Sean's family, Vallejo city officials and community members in calling for an FBI investigation into his murder and the destruction of essential evidence.
"We must insist on justice and accountability to honor Sean's life and the lives of all killed by police brutality in America," Pelosi wrote.
Pelosi said that Monterrosa's killing highlights the urgent need for the Senate to pass the George Floyd Justice in Policing Act, a police reform bill already passed by the Democrat-led House.