Nancy Pelosi Suggests More Witnesses May Be Called to Testify in Trump Impeachment Inquiry: 'We Aren't Finished Yet'
House Speaker Nancy Pelosi hinted Thursday that the ongoing impeachment inquiry is far from over and that more witnesses may be called to publicly testify against President Donald Trump.
"We aren't finished yet, the day is not over," Pelosi said during her weekly press conference. The Democratic leader added that you "never know what testimony of one person may lead to the need for testimony of another."
Pelosi's comments came during the final public hearing of the week, which featured testimony from former White House Russia adviser Fiona Hill and State Department official David Holmes. Their appearance marked the fifth day of public hearings in the impeachment probe.
Pelosi declined to give an exact impeachment timeline during her press conference, telling reporters that "we will go where the facts take us." She added that it is up to the House committees involved in the inquiry to decide whether additional testimony is needed.
She also lashed out at her conservative colleagues for continuing to stand by Trump, stating that "the sad tragedy of all of this is the behavior of the President and the defense of that behavior by the Republicans."
So far, the public hearings have shed damaging light on Trump's agenda with Ukraine. The president's efforts to press Ukrainian President Volodymyr Zelenskiy to start investigations into former Vice President Joe Biden and his son Hunter, as well as the 2016 election, prompted Democrats to start the probe in late September.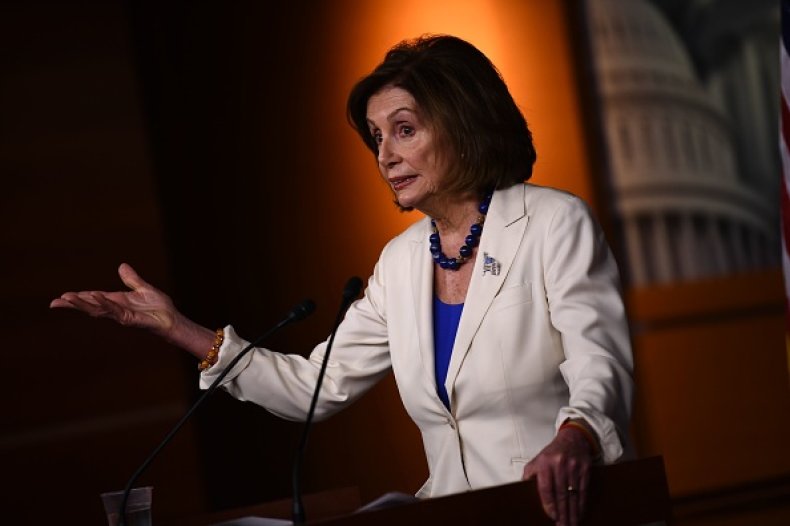 One of the biggest bombshells from the past week of public hearings was Gordon Sondland's confirmation of a quid pro quo agreement. Sondland, the ambassador to the European Union, appeared before the House panel for an hourslong testimony Wednesday.
"I know that members of this committee have frequently framed these complicated issues in the form of a simple question: 'Was there a 'quid pro quo?'" Sondland told lawmakers. "With regard to the requested White House call and White House meeting, the answer is yes."
Sondland outlined how there was a quid pro quo agreement linking a White House visit in exchange for Ukraine's president announcing the investigations requested by Trump.
He also asserted that leadership in the State Department, the National Security Council and the White House were all well aware of what was going on with Ukraine. His testimony directly implicated Secretary of State Mike Pompeo, Vice President Mike Pence and White House chief of staff Mick Mulvaney.
"They knew what we were doing and why," Sondland told lawmakers. "Everyone was in the loop. It was no secret."