Can Democrats Get Rid Of Nancy Pelosi? House Minority Leader Under Siege After Special Election Losses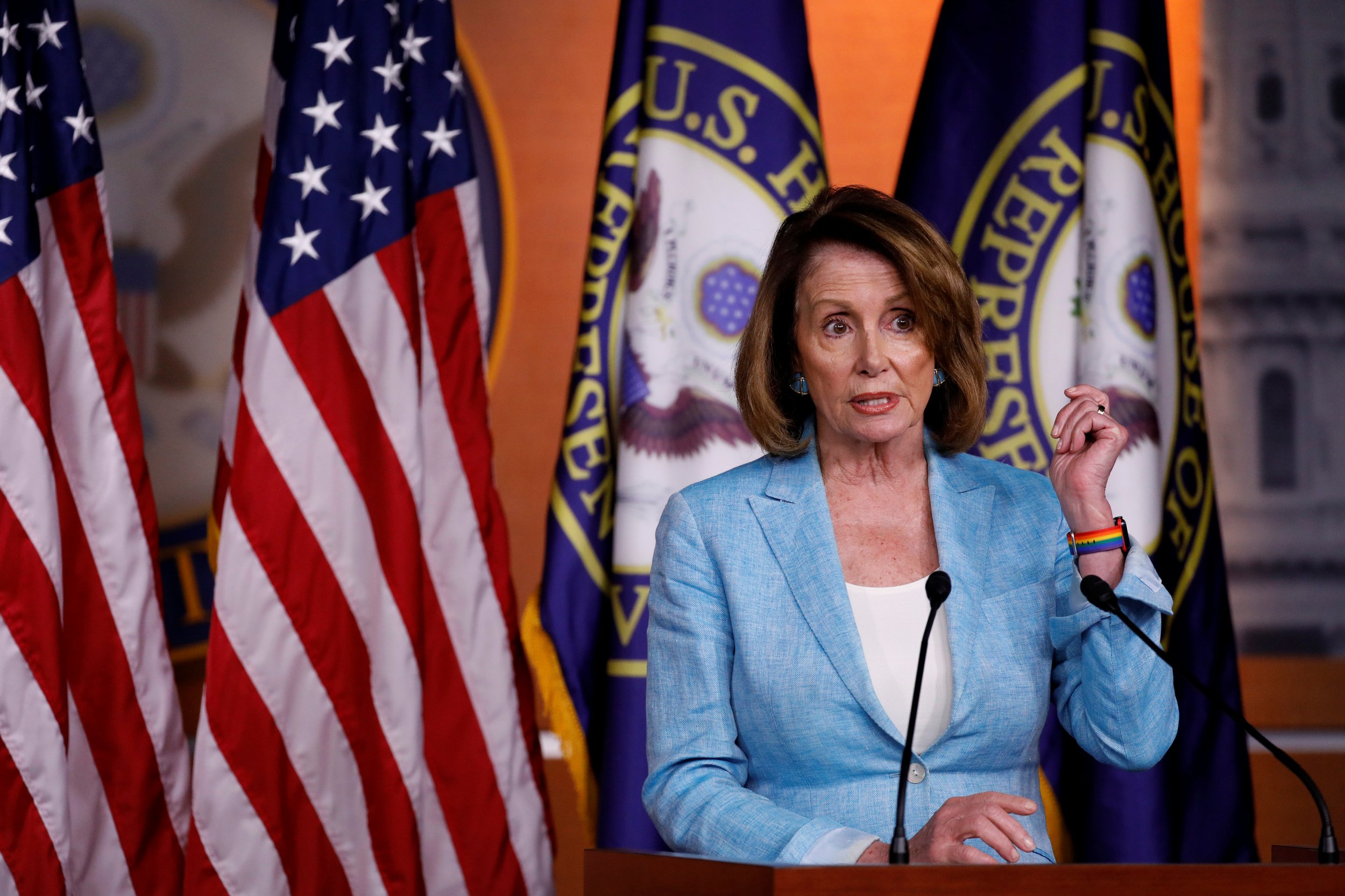 House minority leader Nancy Pelosi is facing calls from within her own party to step down from the leadership post after a string of special election losses in districts where Democrats had hoped to capitalize on President Donald Trump's sinking popularity.
Despite Tuesday's losses in Georgia's 6th District and South Carolina's 5th, Pelosi can resist the pressure to give up her position during the current congressional term. The minority leader is elected during a behind-closed-doors vote by members of that particular party, with Pelosi last winning in November, 134-63 over Ohio Rep. Tim Ryan. The next vote won't occur until after the 2018 midterm elections.
Or, Pelosi could announce prior to the midterms that she won't seek the leadership position again, as New York Rep. Kathleen Rice suggested to CNN Wednesday. Rice said other Democrats she had spoken to were calling for new leadership across the board.
"This is not about me," Rice said. "This is about being able to take the Democratic party in a direction that is actually going to help us win seats and get back into the majority. We need a vision—where are we going? And we need a message—how are we going to get there? We don't have either one of those. We just don't have either one of those in the present leadership."
Those sentiments also were reflected by Ryan and Rep. Seth Moulton (D-Massachusetts), while Pelosi said Thursday at a press conference that she was "worth the trouble" and loved "the fray."
"I feel very confident about the support that I have in my caucus," Pelosi said, according to NBC News.
Keeping Pelosi, in leadership since 2003 and formerly the first female speaker of the House, would actually be a boon for the GOP, former Republican House Speaker Newt Gingrich told "Fox & Friends" Thursday.
"I hope they keep Nancy for 10 more years. At least another decade," Gingrich said. "We have all the ads done. They worked perfectly in Georgia. We know how to run against a Nancy Pelosi-run party."
Gingrich was referring to ads run by a GOP super political action committee (PAC) that linked since-defeated Democratic candidate Jon Ossoff, who fell to Karen Handel, to Pelosi. They called him a "rubber stamp for Pelosi's agenda."
Prior to Georgia and South Carolina, Democrats fell in special races in Kansas in April and Montana in May. During Wednesday's caucus meeting, Pelosi reportedly stressed to her fellow lawmakers that while the results have been disappointing, the party was making headway in districts that have been largely Republican-controlled for years.