Pelosi Says Democrat-Led House 'Ready' to Decide Winner of Election, Blames Trump for Disrespecting Democracy
On the eve of Election Day, House Speaker Nancy Pelosi said that the Democratic-led House of Representatives are ready to decide the winner of the presidential election if the outcome is unclear by January 6.
If election results are unclear or disputed by January 6, the House will decide the outcome. The party with a majority of members in each state will determine the state using a single vote. The scenario is so rare, it hasn't happened since 1824.
"We understand what the law is and the preeminence of the role of Congress and specifically the House of Representatives when it comes to counting the votes," the Democrat told NPR Monday. "But let's not worry about that right now."
"We're ready. We're prepared," she said, adding that an unambiguous victory for Democratic Presidential Nominee Joe Biden would "dispel any thought" of Congress having to intervene.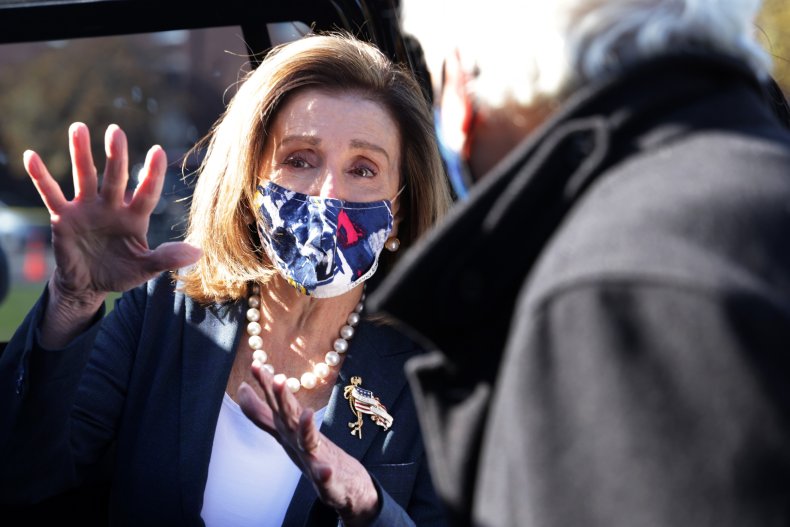 "We've been ready for a while because we see this irresponsibility of the president, his disrespect for the Constitution, for our democracy and for the integrity of our elections. So we're ready for him."
Pelosi's remarks come amid escalating fears among Democrats that Trump may attempt to stop mail-in ballots from being counted past November 3 or prematurely call victory in the event of a close race.
In recent days, the president has repeatedly claimed that the election results should be declared on the night of November 3.
"That's the way it's been and that's the way it should be," he falsely told reporters in North Carolina on Sunday. "I think it's a terrible thing when people or states are allowed to tabulate ballots for a long period of time after the election is over."
Elections have been called by the media on Election Night, based on estimates and statistical analysis, but these calls have sometimes been wrong. The 2000 election was initially called for Al Gore but George W. Bush ended up winning the election. In 2008, it took Missouri weeks to finalize results, according to The New York Times.
Trump criticized a Supreme Court decision over the weekend that allowed Pennsylvania officials to count ballots that are received by Friday as long as they're postmarked by November 3.
As Trump trails Biden in polls and fundraising money, the president has insisted that he will not attempt to declare victory prematurely. Despite the promise, his rally remarks made in the final stretch of the race have raised doubts over whether ballots will be counted past Election Day. These concerns have been heightened by the influx of mail-in ballots due to the pandemic.
Newsweek reached out to the Trump campaign for comment.