House Speaker Nancy Pelosi is discouraging infighting within the Democratic Party after a failure to pass voting rights legislation.
During her weekly press conference, Pelosi said Thursday that there are no advantages to such behavior as moderate Democratic Senators Joe Manchin and Kyrsten Sinema face criticism from their colleagues over the upper chamber's voting rights showdown.
"We are a giant kaleidoscope here," Pelosi explained. "Democrats and Republicans, you never know who is going to be in the design of the next bill. So we have to be respectful. But I've discouraged people from making comments about them."
The House speaker added: "I don't think there's any upside in Democrats criticizing Democrats."
Manchin and Sinema were the only two Democrats to join with the Republican Party on Wednesday in striking down an attempt from Senate Majority Leader Chuck Schumer to change the filibuster rules in order to pass the Freedom to Vote Act and the John Lewis Voting Rights Advancement Act.
The two moderate Democrats said that while they support the legislation, they don't support nuking the Senate's 60-vote threshold—even after President Joe Biden signed off on filibuster changes earlier this month.
Sinema, who represents Arizona, said in a floor speech that gutting the filibuster would only worsen the disease of "bitter tribal partisanship" in the United States.
The votes Wednesday, while expected, mark the end of the Democrats' original plan for voting rights reform. Experts told Newsweek that the best way forward may be to forge ahead with a more limited bill or update the 1887 Electoral Count Act.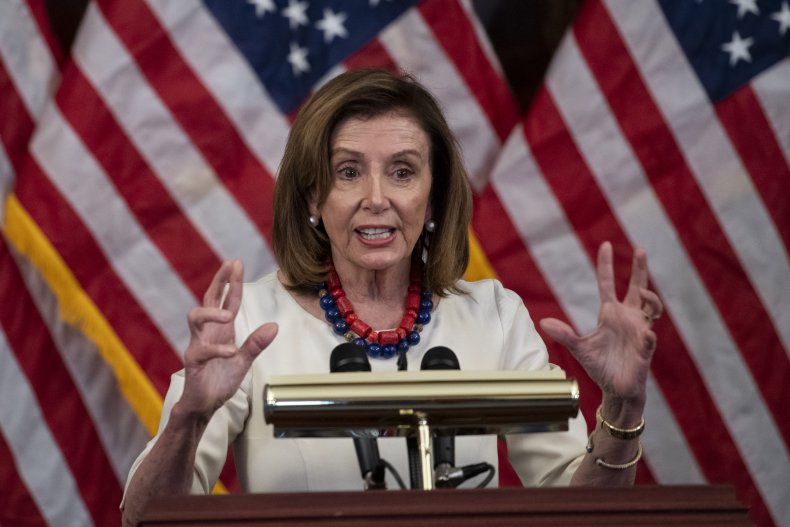 Several Democratic members of Congress have ripped Manchin and Sinema over the outcome.
"The legacy of Jim Crow is alive and well in 2022," Representative Cori Bush wrote on Twitter. "That's all I have to say right now about Joe Manchin, Kyrsten Sinema, and Senate Republicans."
Meanwhile, Senators Elizabeth Warren and Bernie Sanders have floated the possibility of supporting primary challengers to Sinema and Manchin the next time they seek reelection—to which Manchin, who represents West Virginia, responded: "Bring it on."
"If you think the Freedom to Vote Act makes sense, you're worried about American democracy, and you're prepared to vote for the bill, then why are two Democrats wasting everybody's time and not voting for the rule change to see this through?" Sanders tweeted Thursday. "That I do not understand."
Sinema said in a statement earlier this week that "honest disagreements are normal."
"I respect those who have reached different conclusions on how to achieve our shared goals of addressing voter suppression and election subversion, and making the Senate work better for everyday Americans," the Arizona Democrat added.
Newsweek has contacted Manchin and Sinema's offices for additional comment.