China Fires Latest Threat Over Nancy Pelosi's Possible Taiwan Visit
China's Foreign Ministry spokesperson Zhao Lijian has warned the U.S. on Monday that Beijing "will not sit idly" if Nancy Pelosi visits Taiwan.
"The Chinese side has repeatedly made clear to the U.S. side our serious concern over Pelosi's potential visit to Taiwan and our firm opposition to the visit," Zhao said during a news briefing on Monday.
"We are fully prepared for any eventuality," he added. "The People's Liberation Army will never sit by idly. China will take strong and resolute measures to safeguard its sovereignty and territorial integrity. As for what measures exactly we will take, let's wait and see if she dares making the visit."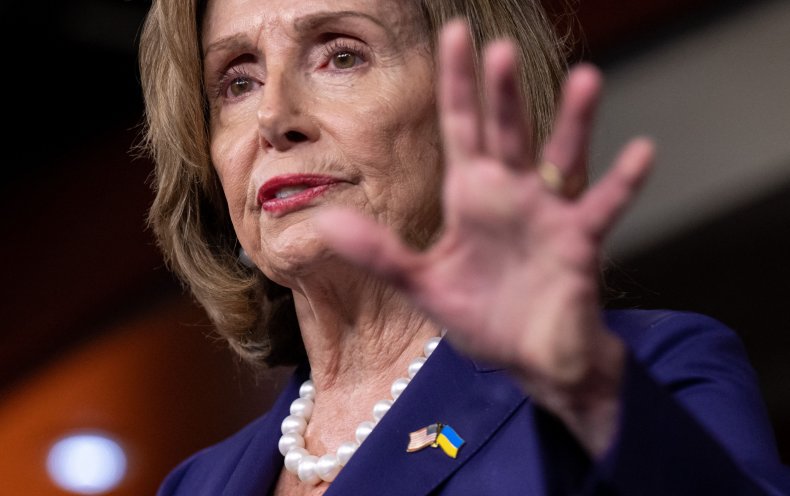 Pelosi has not confirmed whether she will visit the self-governing island which China claims at part of its own territory, but rumors that she might have been enough to spark Beijing's fury.
During Monday's press conference, Zhao said that a visit to Taiwan by the House speaker "would constitute a gross interference in China's internal affairs" and "seriously undermine China's sovereignty and territorial integrity," adding that it would also "severely undermine" relations between China and the U.S.
"Pelosi is the third-highest ranking official in the US government, which means it would be highly sensitive for her to visit Taiwan no matter what," the foreign ministry spokesman said.
"Whatever the timing or way she chooses to go to Taiwan, it will seriously violate the one-China principle and the provisions of the three Sino-U.S. joint communiqués and seriously undermine China-US relations."
Pelosi was originally scheduled to visit Taiwan in April but plans fell through after she tested positive for COVID-19.
According to media reports, Pelosi's visit to Taiwan is expected to go ahead despite Beijing's hostility, with CNN citing a senior Taiwanese government official and a U.S. official as sources testifying the House speaker has not been deterred from visiting the island.
Pelosi is rumored to be expected in Taiwan on Tuesday night, as reported by the Taiwanese news channel TVBS.
Her potential visit would mark the first occasion a high-ranking U.S. official had been to the island in 25 years, at a time when concerns over a possible annexation of Taiwan by China have been raised by the Biden administration.
In a more than two hour-long phone call with China's President Xi Jinping on Thursday, Biden sought reassurance that Beijing will not move against the island. But no progress was made in the dispute over Taiwan, as Xi warned Biden against intervening in support of the island.
"Playing with fire will set yourself on fire," warned China's Ministry of Foreign Affairs in a statement following the phone call, a metaphor that was repeated by Zhao on Monday when he said that "those who play with fire will perish by it."
Update, 8/1/2022 11:30 a.m. EDT: This article has been updated to offer more context on the story.