Pelosi Says Trump Downplayed COVID Threat, but Backed Chinatown Visits Amid Early Virus Fears
House Speaker Nancy Pelosi has criticized President Donald Trump and Republican lawmakers for "downplaying" the threat of COVID-19 after it was that the commander-in-chief was already aware it was more harmful than the flu in early February.
But critics of the top Democratic lawmaker have pointed out that she encouraged people to visit Chinatown in San Francisco as fears of the novel coronavirus grew in late February.
Posting on social media on Wednesday evening, the House speaker's campaign team said Trump and Republicans had "downplayed the deadly threat of the #coronavirus" and said their "failure and denial" had cost lives.
"The President's own words spell out the devastating truth: Trump was fully aware of the catastrophic nature of the coronavirus but hid the facts and refused to take the threat seriously, leaving our entire country exposed and unprepared," said another tweet.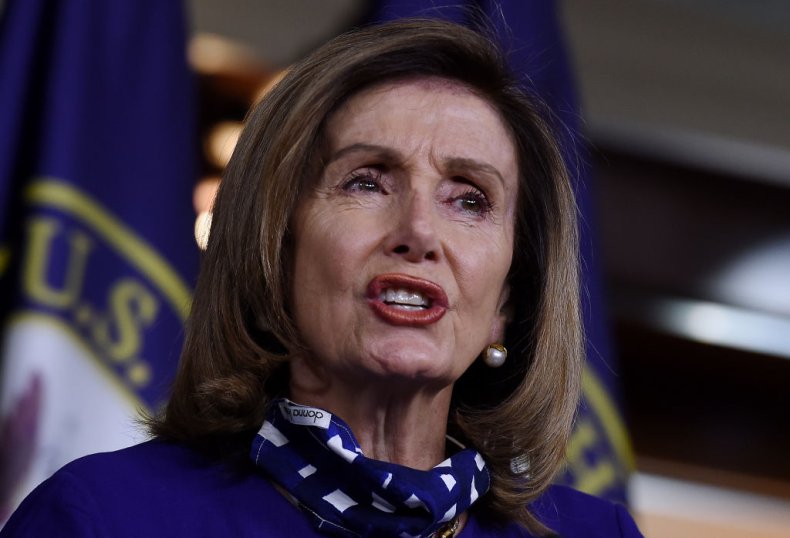 The speaker included CNN footage of Trump telling veteran journalist Bob Woodward that he wanted to "always play it down" when quizzed about his pandemic response.
A few commentators on the right then pointed out that Pelosi had encouraged people to visit Chinatown amid rising fears of the coronavirus toward the end of February.
"Was this the message you went to spread in Chinatown back in February when this was spreading unchecked?" the Republican congressional candidate David Dudenhoefer tweeted at Pelosi.
During her trip to Chinatown broadcast by CBS SF Bay Area, Pelosi told reporters: "It's exciting to be here, especially at this time, to be able to be unified with our community. But we want to be vigilant about what is out there in other places, we want to be careful how we deal with it.
"But we do want to say to people, come to Chinatown, here we are. We're again careful, safe, and come join us."
In other footage recorded by The Associated Press, the House speaker said: "You should come to Chinatown. Precautions have been taken by our city. We know that there's concern about tourism... but we think it's very safe to be in Chinatown, and hope that others would come."
When approached for comment, Pelosi's Deputy Chief of Staff Drew Hammill pointed Newsweek to a New York Times story reporting that the Chinese Hospital in the Chinatown, San Francisco, checked in its first COVID-19 patient on March 26.
No cases of COVID-19 had been recorded in San Francisco at the time of the House speaker's visit to the district.
Pelosi Says Trump Downplayed COVID Threat, but Backed Chinatown Visits Amid Early Virus Fears | U.S.