Speaker of the House Nancy Pelosi on Friday spoke about the ongoing crisis in Ukraine, affirming support but stressing that the U.S. military will not be involved.
Pelosi was visiting the University of California, Berkeley, touring its research lab to promote the America COMPETES Act, a bill that aims to invest billions in U.S. computer chip manufacturing. During the visit, she touched on the ongoing Russian invasion of Ukraine, reaffirming U.S. support of the latter while taking a firm stance against direct involvement.
"We are not going in," she said, according to NBC Los Angeles. "Putin is not going to provoke the world, NATO, and the rest of us into World War III."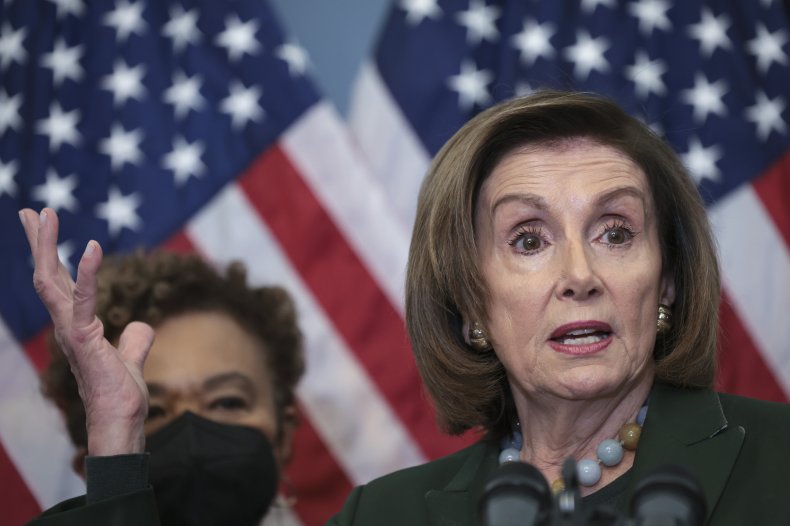 During a visit to San Francisco the previous day, Speaker Pelosi made similar comments and directed particularly severe ire towards Russian President Vladimir Putin, according to ABC 7 News.
"I don't usually say someone is an evil person, I say they're doing bad things," Pelosi said. "[Putin] is an evil person doing bad things...We're not going to let him provoke WWIII, but we are going to make sure he is debilitated."
During that Thursday visit, she also affirmed her support of economic sanctions against Russia in response to its military operations in Ukraine. She also said she does not believe a different course of action is currently needed.
"No," the Speaker said when asked about the U.S. employing strategies beyond sanctions. "I think that we're very blessed to have this president with his knowledge of foreign affairs, his understanding of the personalities that he has to deal with. And what the president said today is to ratchet it up and that's what he's doing and the package is very, very devastating to Russia."
As economic sanctions mount, support is growing among nations for the possibility of kicking Russia out of the Society for Worldwide Interbank Financial Telecommunication (SWIFT), a global banking system connecting roughly 11,000 financial institutions worldwide.
After initial hesitancy, Italy became the latest country to back the idea, should it be supported by the rest of the European Union (EU). In order for exile from SWIFT to be enacted, all 27 members of the EU must support it. Currently, the move has support from the likes of Hungary, Poland, the United Kingdom, and more. Italy previously voiced concerns about how the removal might make it difficult to purchase oil from Russia.
On Thursday, President Joe Biden said that the expulsion of Russia from the global banking system "is always an option" while discussing other new sanctions against the country.