Peloton Stock Climbs 10 Percent Following Investor's Recommendation to Sell Company
Exercise equipment giant Peloton saw its stock swell 10 percent on Monday following a recommendation from one of its shareholders that the company should be sold.
Jason Aintabi, the chief investment officer of Blackwells Capital LLC, published a letter urging Peloton to sell the remaining shares of the company, stating that a "stand-alone Peloton ... will still not be able to fully exploit the opportunities its assets and brand enable."
"Undoubtedly, Peloton and its customer base would be extremely attractive to any number of technology, streaming, metaverse and sportswear companies (e.g. Apple, Disney, Sony, Nike), who could extend their presence in the home, in health and wellness and on the screen through Peloton," Aintabi continued. "Given the mess that Peloton has become as an independent company, we are convinced that one or more of these strategic acquirers could provide significantly more value, with substantially less risk, than Peloton is likely to generate for its shareholders on its own."
Despite Blackwells Capital owning less than 5 percent of Peloton, according to Barron's, the investment firm stated that the company's governing board should "immediately begin to explore these strategic alternatives and find a proper owner of Peloton who can make the most of its coveted employees, customer base, technology, and brand."
Blackwells Capital also urged Peloton to part ways with its CEO, John Foley, stating that he "must be held accountable for his repeated failures to effectively lead Peloton."
"The Company has gotten too big, too complex and too damaged for Mr. Foley to lead it," Aintabi continued.
However, after the letter was published, Peloton saw its stock climb 10 percent to close Monday's trading day at $29.71. The company saw a late-stage turnaround at the end of the day after initially falling 3.4 percent during premarket activities.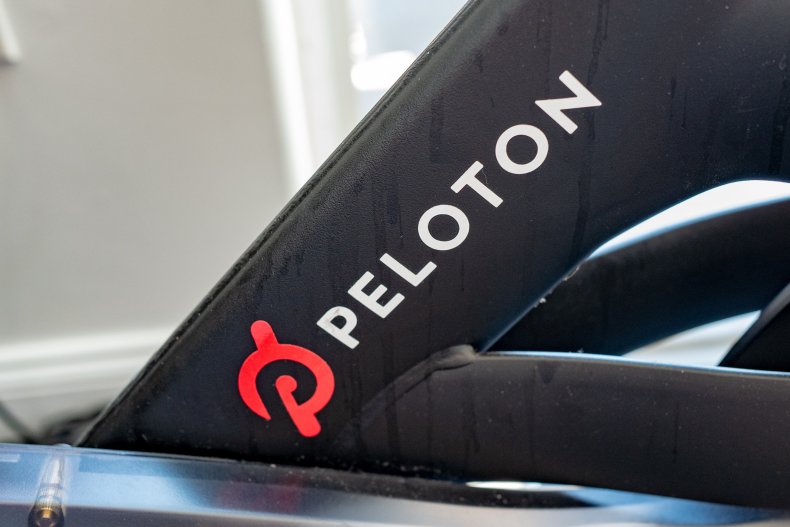 The company as a whole has taken a massive monetary hit in recent months, despite being one of the hottest brands during the pandemic.
Known for its high-end exercise bikes and treadmills, with bikes costing $1,495 to $2,945 and treadmills $2,495 to $2,945, Peloton raised significant capital from outside investors and became a public company in 2019 following an initial public offering. At the height of its value, the brand was estimated to be worth $50 billion.
However, following a series of mishaps and dwindling sales, Peloton is now reportedly worth under $9 billion.
Peloton's bikes have become known recently for their appearances in television shows, often with unfortunate outcomes.
The company made headlines when Mr. Big, a popular character in the Sex and the City reboot show And Just Like That ..., died of a heart attack following a Peloton class this past December. A similar scene was depicted in the Showtime drama Billions, although that character survived his heart attack.
Following the And Just Like That ... episode, Peloton responded with a viral ad of its own, making fun of the show. However, this did not end up working in the company's favor in the long run.
The company's latest blow came following a recent CNBC report that Peloton was halting production on its exercise bikes.
Foley released a statement: "Rumors that we are halting all production of bikes and Treads are false."
"We feel good about right-sizing our production, and, as we evolve to more seasonal demand curves, we are resetting our production levels for sustainable growth," Foley continued.
However, this didn't stop Peloton from losing $2.5 billion in value last Thursday following the report, as its stock tumbled 24 percent.
Newsweek has reached out to Peloton for comment.