The Sex and the City reboot is finally here—and it's causing big problems for a certain exercise brand.
Peloton's stock price has plummeted since the hotly anticipated first episode of And Just Like That... was released on Thursday.
Spoilers ahead
The at-home stationary bicycle features prominently in the premiere of the HBO Max show—and not in a good way. At the end of Episode 1, John Preston, aka Mr. Big (played by Chris Noth), dies from a heart attack after having completed a workout on a Peloton.
The death has divided SATC fans and prompted a strongly worded response from the exercise company.
The episode became available to view in the U.S. on Thursday morning and in the evening in the U.K. and Ireland.
By 11.53 am EST on Thursday, shares in Peloton Interactive were trading down 8.2 percent on Nasdaq. They closed at 40.7 on Thursday, a drop of 11.35 percent.
However, Peloton's stock has been on a downward trend in recent months after a boom in 2020 thanks to the popularity of home workouts at the height of the COVID-19 pandemic.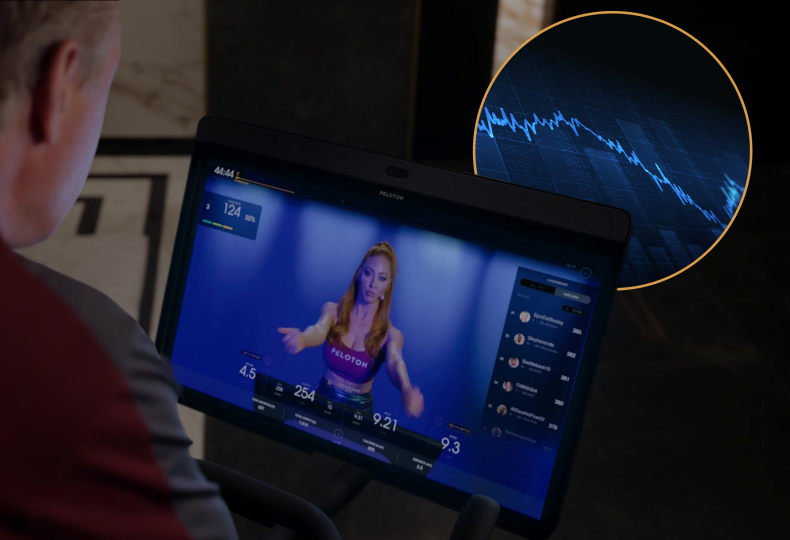 After the show's big plot twist, the company released a statement to persuade consumers that Mr. Big's heart attack was down to his unhealthy lifestyle and penchant for cocktails, steaks and cigars—rather than being caused by him working out on its equipment.
"I'm sure SATC fans, like me, are saddened by the news that Mr. Big dies of a heart attack," said Dr. Suzanne Steinbaum, a preventive cardiologist and member of Peloton's health and wellness advisory council, in a statement to The Los Angeles Times.
"Mr. Big lived what many would call an extravagant lifestyle—including cocktails, cigars, and big steaks—and was at serious risk as he had a previous cardiac event in Season 6.
"These lifestyle choices and perhaps even his family history, which often is a significant factor, were the likely cause of his death. Riding his Peloton bike may have even helped delay his cardiac event."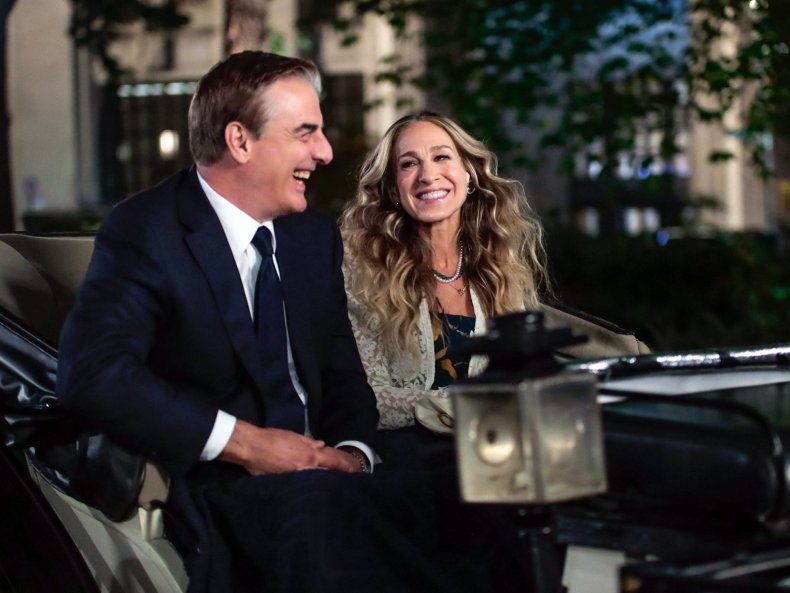 Dr. Steinbaum went on to highlight that "more than 80 percent of all cardiac-related deaths are preventable through lifestyle, diet and exercise modifications."
She added: "While 25 percent of heart attacks each year are in patients who already had one (like Mr. Big), even then they are very, very treatable. The lesson here is, know your numbers! It's always important to talk to your doctor, get tested, and have a healthy prevention strategy. The good news is Peloton helps you track heart rate while you ride, so you can do it safely."
Kevin Mountford, co-founder of financial services company Raisin UK, told Newsweek that the scene demonstrated how much TV and movies could affect a brand's reputation.
"Whilst the Peloton bike was in the scene, Mr. Big was known for living an extravagant lifestyle, which could be Peloton's saving grace," Mountford said.
"Either way, it's caused damage to their brand and will be a poignant reminder for businesses to double-check where their product placement will be used."
Update 12/10/21, 10:30 a.m. ET: This article was updated to add a comment from Kevin Mountford.