Viral 'Pen-Pineapple-Apple-Pen' Singer Will Serenade Trump in Tokyo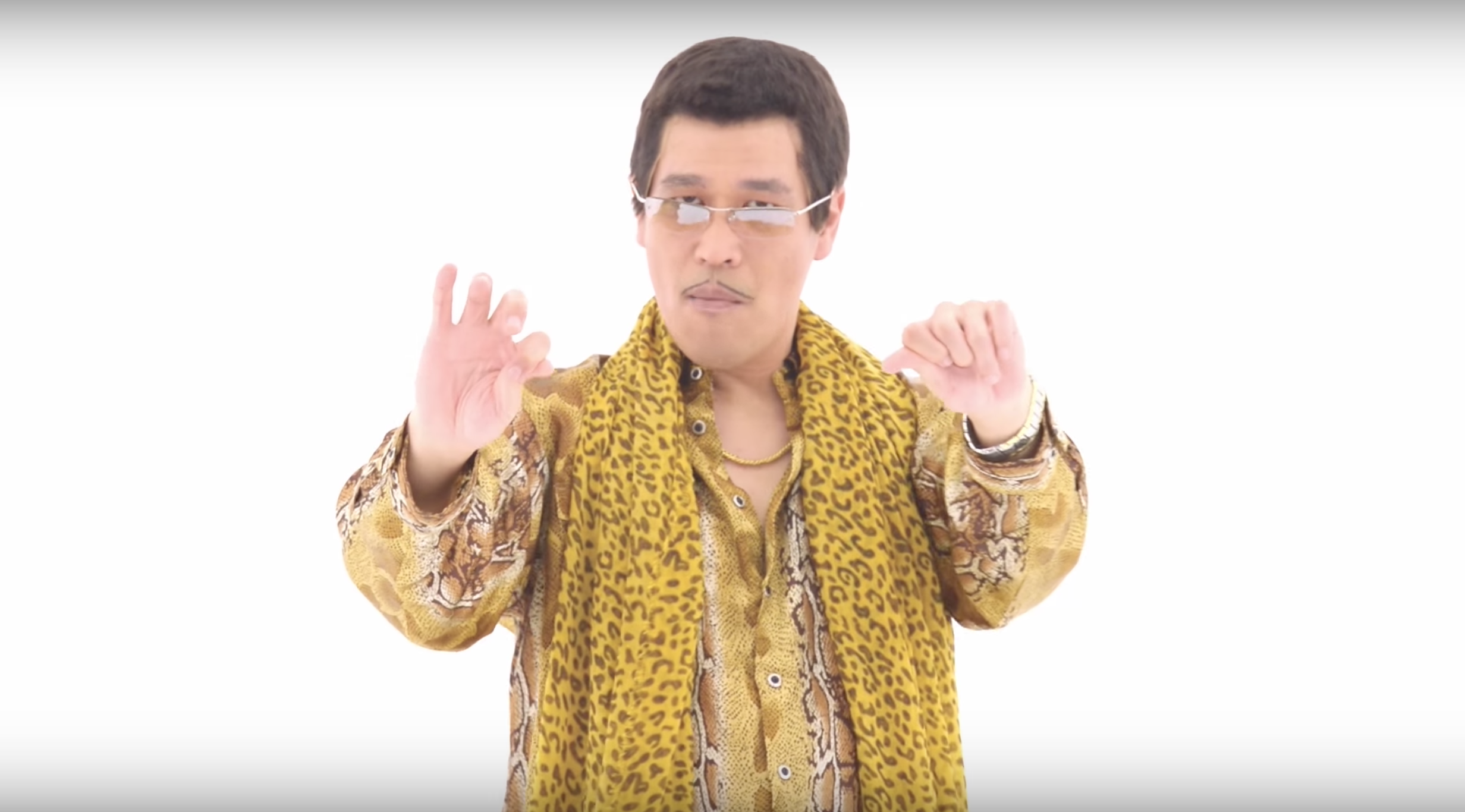 The man who brought you the viral YouTube sensation of 2016, "Pen-Pineapple-Apple-Pen (PPAP)," is booked to perform for the president of the United States next week, according to reports from The Guardian and The Washington Post.
Japanese singer Daimaou Kosaka—best known by his stage name, Pikotaro, and for the 45-second single in which he combines the words "pen," "apple" and "pineapple" over a catchy beat—will sing for Donald Trump and Japanese prime minister Shinzo Abe at a dinner in Tokyo November 6. It's not clear yet whether Pikotaro will perform his infamous hit, which currently has more than 125 million views. (But it seems likely, given that the singer has so few other well-known songs.)
Trump will arrive in Tokyo on November 4 to kick off his 12-day Asia trip. On November 5, the day before Pikotaro's performance, Trump is scheduled to golf with Abe.
Members of the Trump family are documented Pikotaro fans. Last November, Ivanka Trump posted an Instagram video of her daughter Arabella singing "PPAP." When Abe met with Ivanka a month later, he told her he enjoyed Arabella's "cover" of the hit single.
Though not quite as big of a sensation in the U.S., "PPAP" reached No. 1 on Billboard's Japan Hot 100 chart, making it the shortest single to ever claim that spot. Many have compared it to the 2012 viral hit "Gangnam Style" by South Korean musician Psy. However, unlike "Gangnam Style," "PPAP" has no accompanying dance moves or even a visually interesting music video. In the "PPAP" video, Pikotaro simply dances passively against a white background, wearing a bright yellow cheetah-print scarf. Perhaps that's why "PPAP" didn't have quite the same cultural reach as "Gangnam Style," which rests at 2.9 billion views on YouTube.
However, "PPAP" is certainly popular in its own right, especially among kids. Before the single, 44-year-old Pikotaro was a relatively unknown comedian and DJ who went by Daimaou Kosaka. Now the power of YouTube and Trump's famously short attention span have brought Pikotaro to world leaders. Perhaps the key to successful diplomatic relations with Trump has been memes all along.
Viral 'Pen-Pineapple-Apple-Pen' Singer Will Serenade Trump in Tokyo | Culture