Pen Wasn't Closed Properly Before Lion Mauled Intern to Death, Medical Examiner's Report Says
Shortly before a lion mauled an intern to death at an animal preserve in North Carolina, the animal's enclosure was reportedly improperly closed because an object was in the way.
A recently released report into the death of Alexandra Black, 22, which was obtained by WRAL, said the lion was moved to a locked pen within the larger enclosure so Black could come in and clean. However, a large ball blocked the gate, preventing the pen holding the lion from closing properly.
At the time of the attack, animal trainer Ashley Watts and a second intern were also in the enclosure and Watts reportedly told authorities she tried to separate the lion and the 22-year-old. The lion, named Matthai, reportedly bit Black's ankle and pulled her farther into the enclosure.
During the attack, the lion dragged the 22-year-old around by her neck for an "extended period of time," according to WRAL, and left deep lacerations to her trachea and esophagus. A laceration on her neck also severed the jugular vein and carotid artery.
At some point, the lion's teeth punctured her skull and fractured her spinal cord. Ultimately, the medical examiner ruled that Black's death was an accident caused by multiple lacerations and significant blood loss, according to WFMY.
Before fatally shooting the lion, first responders tried to subdue the lion with a fire hose, as well as a tranquilizer, but neither method properly slowed the animal.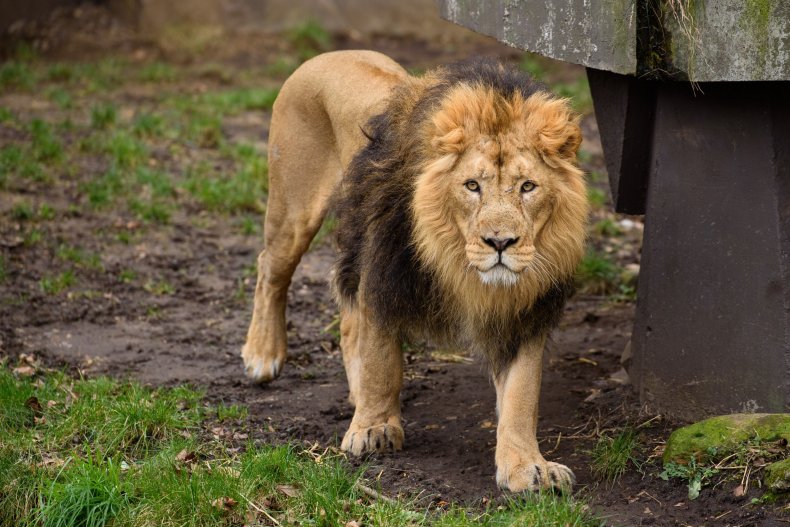 After the release of the report, a lawyer for the Conservators Center refuted parts of the narrative, including any speculation Black wasn't killed instantly. The lawyer also told WFMY that it was "neither accurate nor plausible" that a 28-inch enrichment toy could have prevented the pen from closing.
Black, who was from Palestine, Indiana, was working on the husbandry team at the center and previously worked at Wolf Park in Battleground, Indiana.
"Although Alex was with us for a very short time, she made an impact on our community," the center said at the time of her death. "We are a close-knit family of paid staff and volunteers and are devastated by the loss of this vibrant, smart young woman."
Matthai was born at the center and was 14 years old at the time of the attack. The center currently has over 80 animals in its care and employs about a dozen full and part-time people.
In the wake of the tragedy, the center reviewed its safety policies and procedures and the center's lawyer told WFMY that the organization is confident its policies are effective when followed.