Too Many British Convicts Are Carried Out of Prison in Coffins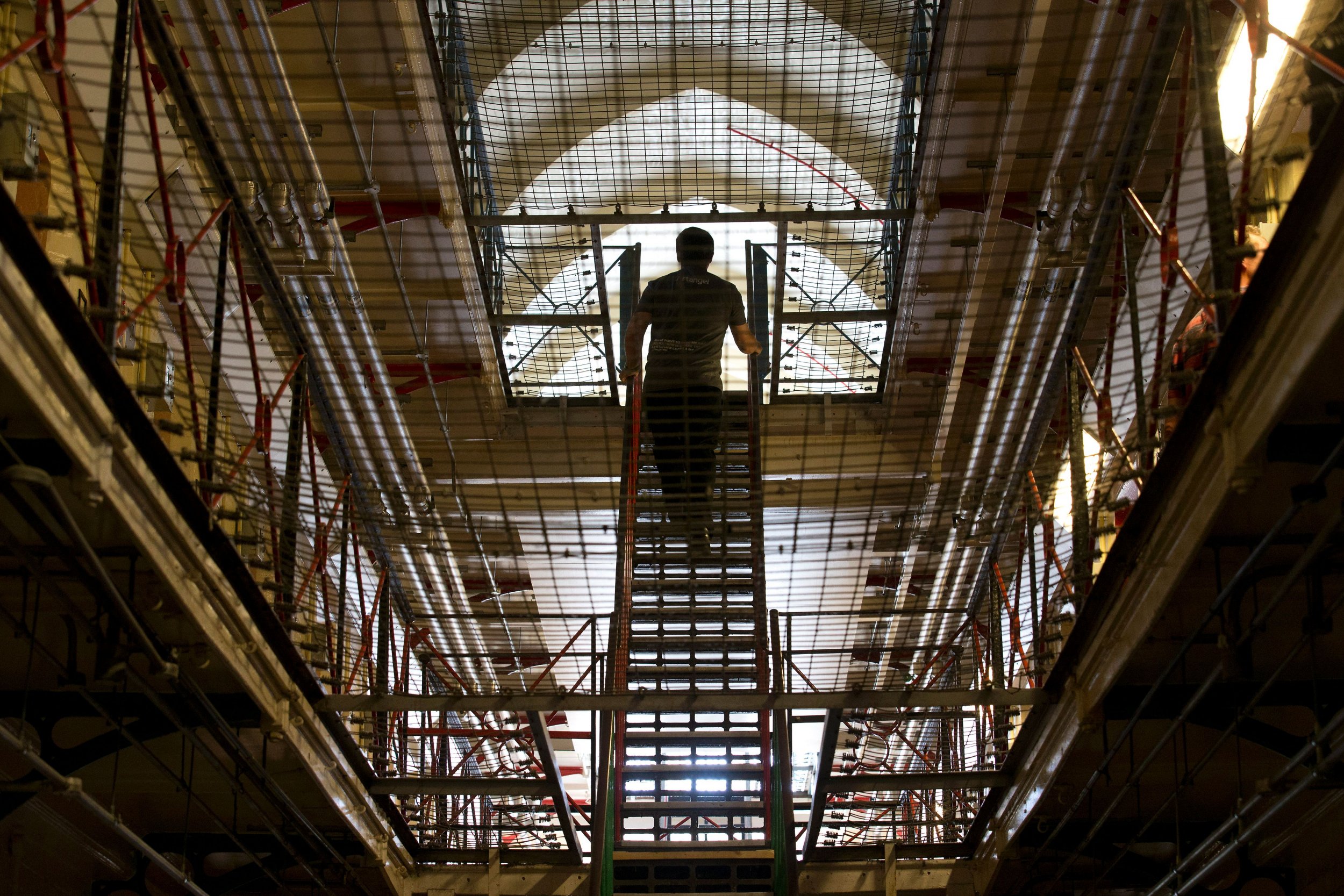 Reports of unacceptable conditions in U.K. prisons are not new. In 1773, the High Sheriff of Bedfordshire inspected the local jail in Bedford and was so horrified at what he found that it set him on course to be the first ever prison reformer. Yet, only a week ago we learned that Her Majesty's Inspector of Prisons went into Bedford prison and found it to be rife with violence, filthy and indecent . Men used to die in Bedford jail from typhoid and cholera—today they die by suicide.
This is not to say that things have not changed. We no longer hang people and we no longer flog people, instead we take time from their lives as a punishment. In past centuries, punishments were either brutally physical or detention for debt and most of the people subjected to these were the poor, the sick and the mentally ill. Today, it is still the same people who are imprisoned.
Prisons are in a terrible state. This matters because the state is actively causing harm to inmates and to staff so that when prisoners emerge they are more likely to commit further crimes. There is not an even chance of further crime; it is nearer a certainty. The majority of people who experience prison go on to do more terrible things, sometimes far worse than before.
Staff are also imprisoned, in that they work in this toxic environment day after day. The air is fetid, there is little natural light and they are in fear of being assaulted, insulted and disparaged. Prison officers are paid a derisory wage without the travel perks accorded to police officers.
In order to save money, the coalition government, when Chris Grayling was justice secretary, closed prisons and cut staff but did not cut the number of prisoners. This meant that prisoners were crammed into fewer jails with fewer staff. Suicides soared and violence increased. In a panic, the ministry of justice has been desperate to recruit new staff and ministers have told parliament that lots of people have been recruited. This is true, so far as it goes. The problem is that they do not stay.
There are too many prisoners, in too few prisons with not enough staff. Bedford prison is a good example of everything that is going wrong in prisons. It is unsafe, overcrowded and understaffed, drugs are easy to get, basic essentials like clean underpants or bedding are not, lots of men do nothing all day and are then released straight onto the streets with little help, nowhere to sleep and nothing to do all day. Four men have taken their own lives this year.
HM Inspector ate of Prisons has published report after report lambasting the failing system. It is worth looking at the reports published just in the last six months to understand the depth of the problem.
Last month Chelmsford prison was revealed as having high levels of violence as men are caged for most of the time with nothing to do. Bullying, assaults and fights are common and are linked to drugs and debt.
Swaleside prison on the Isle of Sheppey is meant to be a training prison for men serving longer sentences but almost half are locked up all day, every day, for years on end. Again violence is rife and parts of the prison are filthy, with the staff demotivated and overwhelmed.
Moorland prison in South Yorkshire was found to be operating a deliberately restricted regime due to staff shortages. One in eight men said they had developed a drug habit in the prison.
Parc prison, run by G4S, is one of the biggest in the country and holds 1,600 men as well as having a separate unit for young boys. Reports have shown drugs as readily available, violence as rife and the inmates reported feeling unsafe. Four men have died in the prison this year: two were suicides and one was unexplained and is still being investigated.
In Nottingham prison, inspectors revealed there had been 229 assaults on staff in six months. Staff were responding with high levels of force. There have been five governors in four years.
Inspectors found that Leeds prison was designed for 669 men, but was holding 1,149. It was overcrowded, under-staffed and wracked with violence.
Wormwood Scrubs was found to have a significant rat problem. Men were locked up all day and again, violence was rife. The chaos in the newly privatised probation service had led to an increase in homelessness from 5 percent of men being released to almost 40 percent.
Doncaster prison is relatively new and run by Serco, but inspectors still found prisoners can get drugs more easily than bedding. Too few staff meant that suicidal prisoners lacked support and violence levels were high.
These prisons are feeding the crime problem, they are not solving it. Crime is rife inside the establishments and spills out into the community as the majority of men—and of the 85,321 people in prison in September, 81,479 were men—commit more crimes on release.
Everyone knows that prisons are an expensive failure yet we do nothing about it. David Cameron gave a keynote speech in February signaling major reform and Michael Gove was working on a program of change. We have yet to hear the plans of the new Lord Chancellor.
Meanwhile, a prisoner takes their own life every four days. The prisons are deteriorating and the taxpayer is being fleeced. A system that costs billions is simply making us all less safe.
The politics of crime and justice have been exploited by recent generations of politicians for cheap electoral gain. This is rotten politics as the U.K. needs a justice system that responds effectively to wrongdoing and protects victims.
Prison could be a place of change, but it needs to be a place of work and activity. Prison should have a purpose and give meaning to the lives of men, and the handful of women, who may spend years incarcerated. If we are to spend half a million pounds on locking someone up for 20 years, they should spend that time productively. The Howard League has pioneered the principle of real work for prisoners whereby they would pay tax and help to keep their families.
In order to reform prisons we need to reduce the number of people incarcerated. This can be done safely and quickly. Nearly three quarters of the men, women and children sent to prison on remand by magistrates do not subsequently get a prison sentence, so we could easily cut this population. Sentence inflation has led England and Wales to have more life sentence prisoners than all the other 46 countries in the Council of Europe combined (except Turkey which has recently increased its life population dramatically). We could cut long sentences and ease people through the system more quickly and safely.
Prisons need reform. Too many dead young men are being carried out in coffins after hanging themselves. Too many staff beaten up. Too much crime is committed by embittered and unemployable ex-prisoners. Too much of taxpayers' money is being wasted.
Frances Crook OBE is chief executive of the Howard League for penal reform.