Penalty Trial of Parkland School Shooter Nikolas Cruz Delayed Until February
The penalty trial of Nikolas Cruz, who pleaded guilty to killing 17 people in a 2018 Florida high school shooting, will be delayed until the end of February.
In a court order, Circuit Judge Elizabeth Scherer said both the prosecution and defense had asked for more time to prepare their experts. COVID-19 concerns and arguments on what evidence will be permitted also contributed to the delays.
The penalty trial will be moved from its original date of January 4 to February 21. At the trial, the jury will decide whether to sentence Cruz to death or life in prison without parole. Due to how widely known the case is, Scherer plans to screen thousands of potential jurors.
Cruz, now 23 years old, pleaded guilty in October to the February 14, 2018, mass shooting at Marjory Stoneman Douglas High School in Parkland, Florida—one of the country's deadliest school shootings. Investigators said he used an AR-15 semiautomatic rifle to kill 14 students and three school employees in an attack that lasted approximately seven minutes.
Cruz was charged with 17 counts of murder and another 17 counts of attempted first-degree murder for everyone who was injured in the shooting. According to the Associated Press, when Cruz entered his guilty pleas, he apologized for his actions, saying, "I can't live with myself sometimes." He also added that he wished the survivors of the attack could decide whether he gets the death penalty.
Several victims' parents and relatives who had attended the hearing via Zoom said this apology was likely a ploy to avoid death row.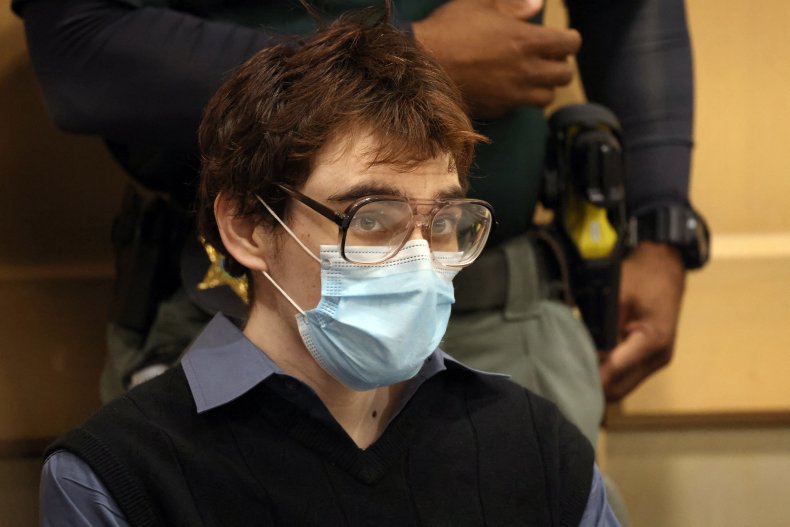 NBC 6 South Florida reported that Cruz's attorneys had made arguments earlier this month against allowing the death penalty to be an option. They said previous state attorney Michael Satz did not have a consistent set of rules on which murder cases would call for the death penalty.
They also argued that Cruz killing three school employees did not constitute "targeting appointed officials," which is counted as an "aggravating factor" that could justify the death penalty.
However, Scherer denied the defense's motion.
As with most trials, the penalty trial will include evidence such as security video and witness testimony, as well as accounts from victims' families.
For Cruz to be sentenced to death, the 12-member jury must agree unanimously. Scherer decided earlier this month to allow the victims' families to testify, rejecting an attempt by Cruz's attorneys to bar parents and others to speak directly to the jury. The attorneys argued that could result in "overly emotional displays" that would violate Cruz's right to a fair trial.
The Associated Press contributed to this report.