Mike Pence Was 'Full of Shit' When He Was A Young Republican Candidate, VP's Brother Says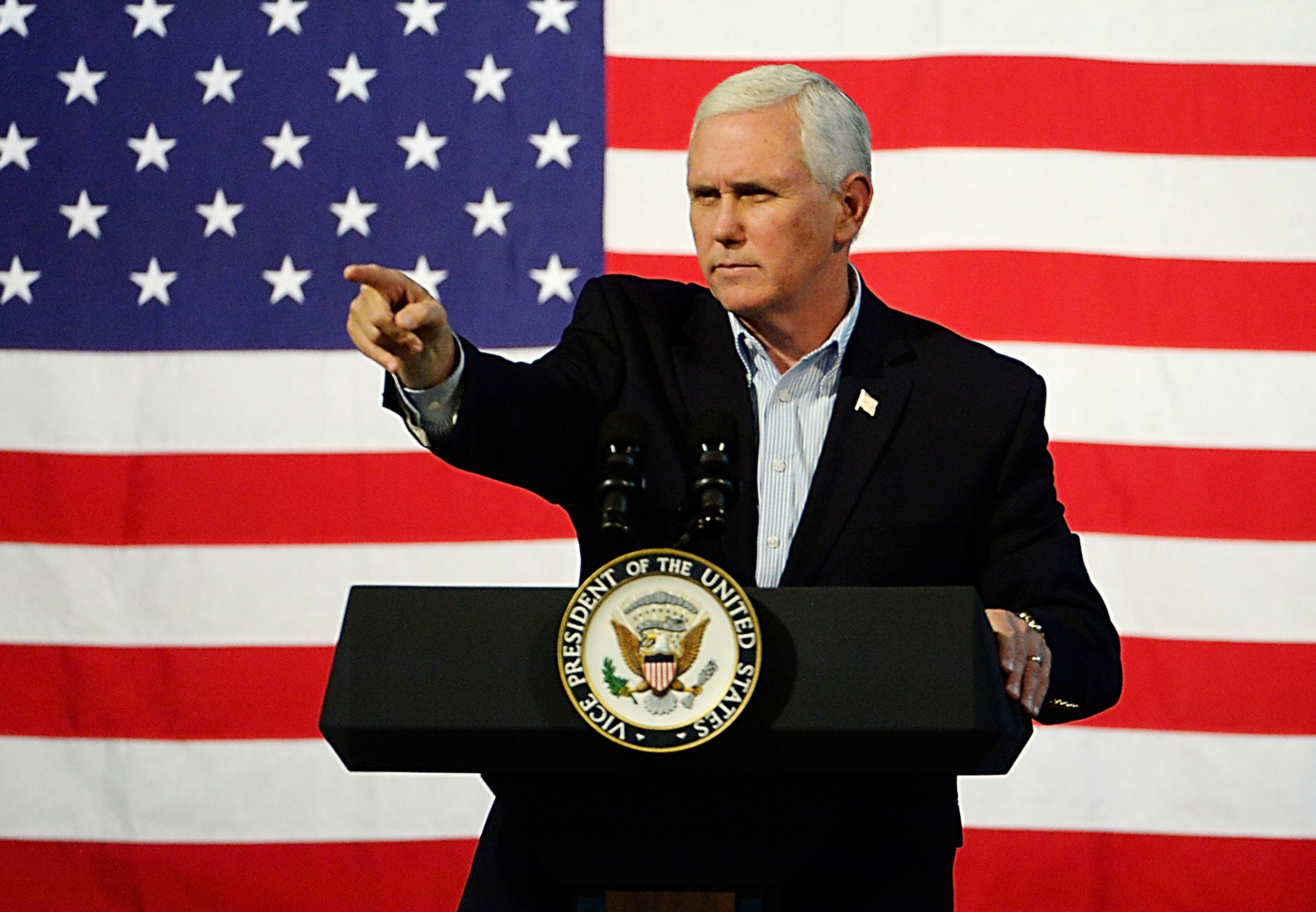 Vice President Mike Pence showed immaturity early in his political career, was too easily swayed by moneyed interests, had a nickname tied to his weight and didn't exactly stand out as a student, his older brother says.
"Mike burned a lot of bridges," Gregory Pence told The New Yorker. "He upset a lot of his backers. It was partly because of immaturity, but he really was kind of full of shit."
Gregory Pence was referring to his brother's use of campaign donations for his personal expenses, which was not illegal at the time, but hurt the young Mike Pence's image among his early political backers. The then-31-year-old candidate spent nearly $13,000 to pay his credit card bill, mortgage payment and even groceries.
The vice president's mother, also interviewed by the magazine, said Mike was a good student, but Gregory recalled things differently.
"Not a fabulous one," he said. "I don't think he stood out. He was class president, but that wasn't cool. Michael's [nickname] was Bubbles, because he was chubby and funny."
The report also detailed Mike Pence's ascension in politics and how Charles and David Koch, who own and run Koch Industries and who drive major political donations to conservative candidates, eventually helped him gain significant power in Washington.
After working as a lawyer and radio host, Pence eventually broke through and won an Indiana congressional seat in 2000 and rose as high as the chair of the Republican Conference—the third-highest ranking in the House—before he claimed the state's governorship in 2012.
But a few years before he took Indiana's top job, Pence helped Koch Industries by getting a bill aimed at reducing carbon emissions killed eventually killed in the Senate in 2009.