Forget Russia, Mike Pence Warns China Will be One of NATO's Greatest Challenges in Coming Decades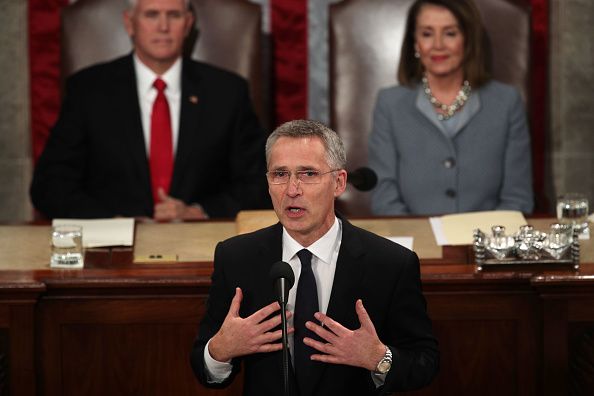 The rise of China is one of the greatest challenges that the North Atlantic Treaty Organization (NATO) will face in the coming decades, Vice President Mike Pence said Wednesday during an event to mark the 70th anniversary of the military alliance.
"Adjust we must. Determining how to meet the challenge of Chinese 5G technology, meet the challenge of the easy money offered by China's Belt and Road Initiative, is a challenge European allies must contend with every day," Pence said during a speech at the NATO Engages conference.
"Whether we like it or not the implications of China's rise will profoundly affect the choices NATO members will face, individually and collectively. China's expanding influence will necessarily demand more of America's attention and resources, and as we meet that challenge, our European allies must do more to maintain the strength and deterrence of our transatlantic alliance with their resources," he continued.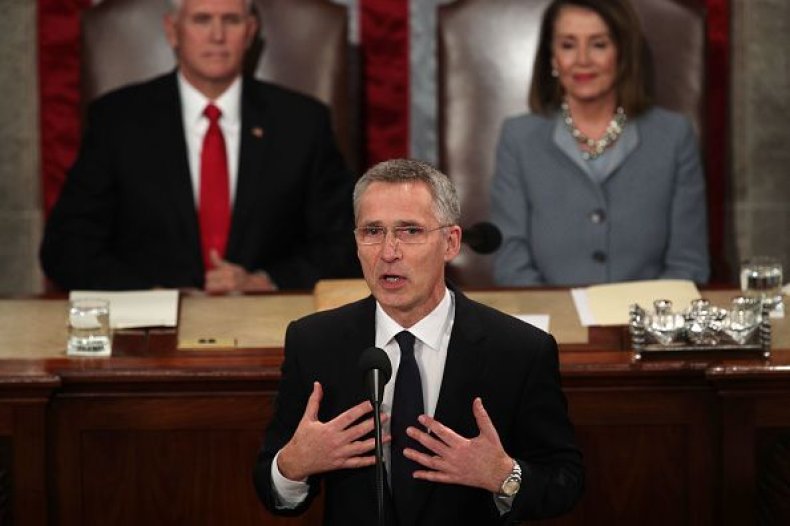 For the past five years, ever since Russia annexed the Crimean peninsula from Ukraine, NATO has been focusing its resources on countering aggression from Moscow. Troops have been deployed to countries like Norway and Estonia to deter Russia from launching a "hybrid war" in NATO allies as it has in Ukraine. But officials say that attention is now shifting to China and its expansion.
A report released on Tuesday by NATO's Cooperative Cyber Defense Centre of Excellence warned of the risks of allied nations using Chinese technology, particularly telecommunications company Huawei and its 5G technology.
"The growth of Chinese technology companies has made them a global market power. This is largely a product of focused government industrial policy and funding instruments. Chinese companies are not only subsidized by the Chinese government but also legally compelled to work with its intelligence services," the report reads. "Whether the risk of such collaboration is real or perceived, the fear remains that adopting 5G technology from Huawei would introduce a reliance on equipment which can be controlled by the Chinese intelligence services and the military in both peacetime and crisis."
In late January, the Justice Department indicted Huawei for wire fraud and theft of trade secrets. "Today we are announcing that we are bringing criminal charges against telecommunications giant Huawei and its associates for nearly two dozen alleged crimes," then Acting Attorney General Matthew Whitaker said at the time. "As I told Chinese officials in August, China must hold its citizens and Chinese companies accountable for complying with the law."
The Trump administration is also concerned about China's activities in the South China Sea and potential expansion into the Arctic region, Pence said during his speech.
Also on Wednesday, Republican Congressman from Tennessee Mark Green introduced a bill to strengthen NATO.
"President Trump's National Defense Strategy has correctly identified near-peers Russia and China as growing threats to our national interest," Green said. "NATO and our other treaty alliances are critical to deterring their aggression as well as the ongoing threats by non-state actors. The goal of this legislation is to ensure these alliances remain strong and effective."