Mike Pence Claims Trump U-Turn on NATO Came Because 'NATO Changed'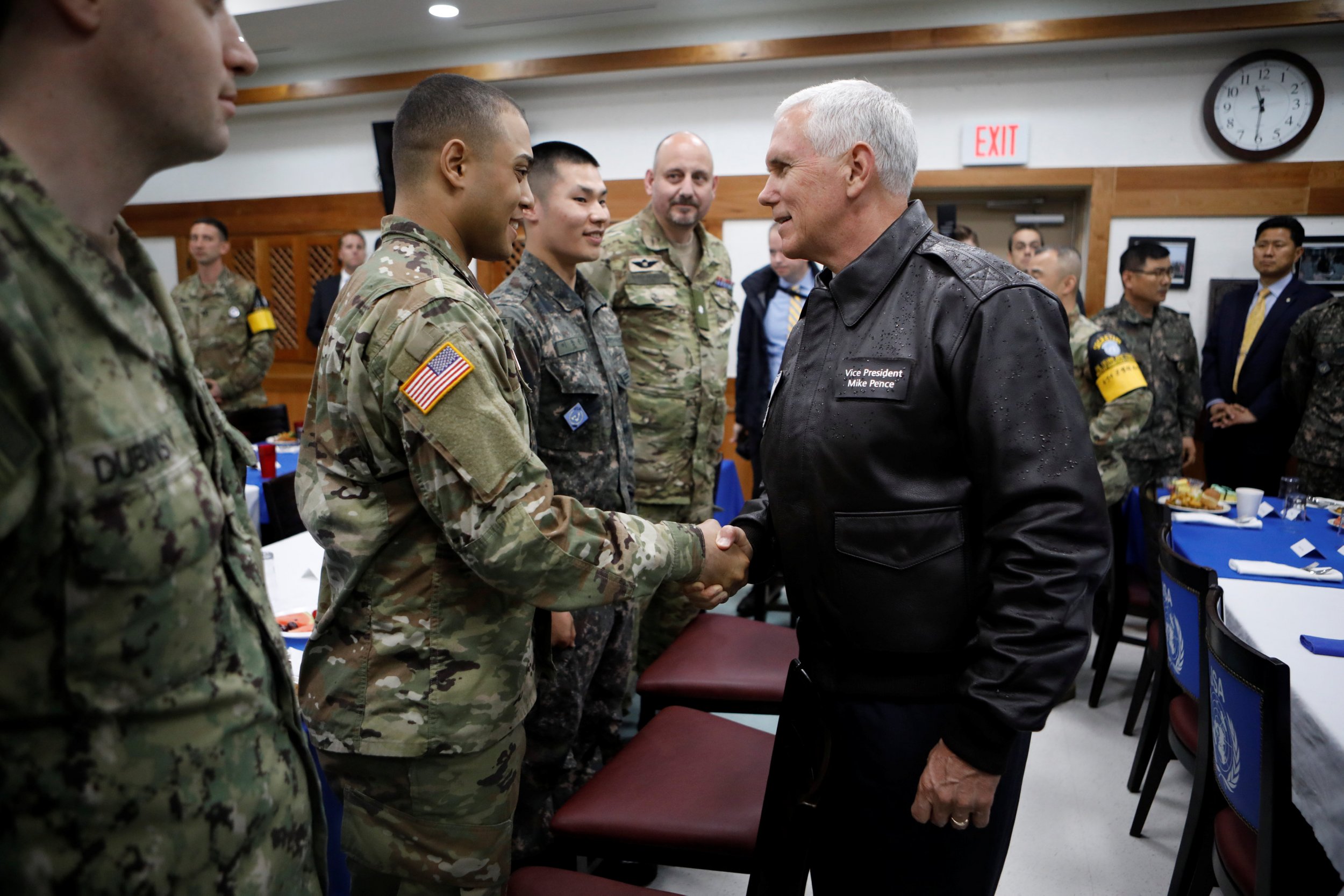 U.S. Vice President Mike Pence has come to President Donald Trump's defense, following his apparent U-turn on the usefulness of NATO.
Trump called the alliance "obsolete" during his campaign before declaring it was " no longer obsolete " last month at a joint press conference with NATO Secretary General Jens Stoltenberg. Trump attributed his new enthusiasm for the alliance to "a change" made by NATO to ramp up the fight against terrorism, though he did not give any specifics about what this change had been.
Read more: Donald Trump has changed his mind about NATO
Speaking on NBC's Meet the Press on Sunday, Pence reinforced Trump's stance, saying the president "didn't change on NATO. NATO changed." Since taking office, Trump has reversed on several statements, including his accusations that China manipulates its currency.
Host Chuck Todd told Pence that NATO's priorities had already been shifting to incorporate terrorism for years, unrelated to Trump's election. Pence laughed off the suggestion that Trump has shifted his position to "conventional wisdom" after being "defeated" by it.
Pence's response seemed cagey, blaming "the gale-force wind of the establishment here in Washington, D.C." and the media for ignoring Trump's "relentless effort to keep his promises to the American people."
A NATO representative refused to give Newsweek additional comment, but instead referred to Stoltenberg's comments during last month's press conference with Trump. In those comments, the only mention of a notable change in NATO's counter-terror preparedness was the creation of a "new division for intelligence, which enhances our ability to fight terrorism."
Stoltenberg did not mention if the change had been as a result of Trump's complaints. What is more, he reiterated the alliance's commitment to helping the U.S. fight terrorism, reminding them that the first time all allies rallied around one members's call to arms was on behalf of the U.S., after the 2001 attacks on the World Trade Center in New York.
Pence has been one of the leading voices in Trump's administration affirming a more conventional White House line on issues such as the conflict in Ukraine and U.S. commitments to NATO.