Mike Pence Is 'Clueless' And Kellyanne Conway 'Blatantly Lies,' Mika Brzezinski Says On 'Morning Joe'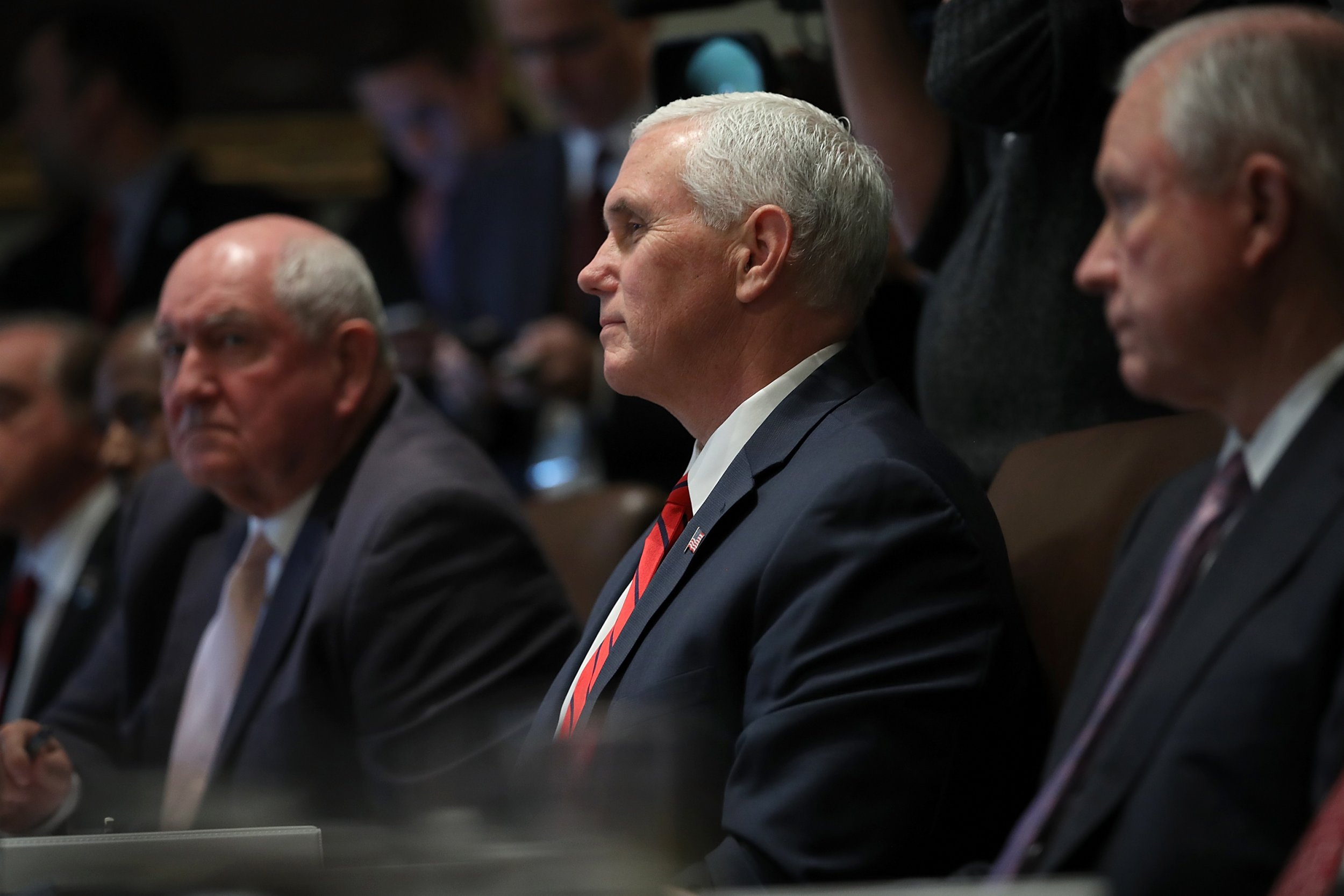 MSNBC host Mika Brzezinski called Vice President Mike Pence "clueless" and White House counselor Kellyanne Conway a "blatant liar" during Tuesday morning's edition of Morning Joe, trashing their denials of Trump campaign collusion with Russia to win last year's election.
The show ran a segment about Pence's response to The Atlantic's report Monday that showed Donald Trump Jr. was in contact with WikiLeaks during last year's campaign. The vice president's statement was very similar to previous times he's been asked about the campaign's alleged links to Russia.
"So literally every time he's interviewed on anything of substance and concern, he knows absolutely nothing, and, it turns out, he says he knows absolutely nothing. But he doesn't know what's going on," Brzezinski said, according to Mediaite. "So either he's clueless and he joined this administration and put in earplugs and put on blinders and is walking around completely incapable of hearing anything. Is that possible?"
Brzezinski later took aim at Conway, who's been criticized for her use of terms like "alternative facts" while stumping for the president on national cable programs.
"I don't know, it's like Kellyanne—he's un-credible because she blatantly lies. Somebody who's clueless is not credible either," Brzezinski said.
Pence has routinely denied any knowledge of former campaign officials meeting or working with Russians after ex-National Security Adviser Mike Flynn was accused of holding meetings and having dealings with a Russian ambassador. Pence also downplayed the role Flynn's son had during the White House transition.
"The vice president was never aware of anyone associated with the campaign being in contact with WikiLeaks," Pence's press secretary said in a statement Monday. "He first learned of this news from a published report earlier tonight."
Co-host Joe Scarborough, who along with Brzezinski faced Donald Trump's wrath via social media over the summer, suggested that it was possible Pence intentionally distances himself when Trump-Russia is brought up in the administration, or that others may talk about the scandal without the vice president.
"It's possible that they leave him out of the room when they're having the discussions," Scarborough said.
Trump Jr. later released the direct messages he exchanged with a WikiLeaks Twitter account last year. He was dismissive of any accusations of collusion, while questioning who leaked the information to The Atlantic.