Pence Document Case Shows It's Time for New Protocols | Opinion
This week, we learned former Vice President Mike Pence was added to the list of politicians who have improperly handled classified materials. Unless evidence emerges to the contrary, we take Pence at his word that he didn't know anything about it, just as we accept President Joe Biden's similar statement (as to the initial discovery of documents) on his premises pending evidence to the contrary.
What distinguishes this case (and that of Biden) from former President Donald Trump's multi-year battle with the National Archives and Records Administration (NARA) and the Department of Justice (DOJ) is Biden and Pence's apparent cooperation and inadvertence.
Still, this series of events makes clear, intentional or not, it's time for new protocols to govern presidential and vice presidential document handling. As experts on classified document handling, White House oversight, or criminal investigations, we would offer the following suggestions. The recommendations should be incorporated by Biden with a stroke of a pen in Executive Order 13526, which currently governs classified document handling, and one of the co-authors (Eisen) helped draft.
Presidents and vice presidents should take no papers with them when they leave the White House. If they have paper files or anything of the kind (including CDs and thumb drives), that should be boxed up and sent to a National Archives facility where archivists can review and clear documents on a page-by-page basis.
If there are personal papers, medical bills, and such, the older materials can be cleared a week or two before the president or vice president leaves office and then shipped forward. The newer documents can be reviewed on the spot and then handed to the president or vice president to take with them if those personal bills and papers are needed in the first days of post-presidency. As an additional precaution, other materials to be packed out should be reviewed by the Archives to make sure it's just clothing, souvenirs, and the like.
We should have something similar that goes on at the off-site locations where a president and a vice president spend time, respectively. That includes if they have vacation homes. Presidents and vice presidents typically have SCIFs (Sensitive Compartmented Information Facilities) at those locations. The National Archives should pay a trip and look around to make sure classified materials aren't there in advance of a president and vice president leaving office.
We also need to put in protocols ahead of time on how materials are handled during the tenure of the president and vice president, both at the White House and off campus, to make sure none are inadvertently left behind at the end of a term. We would outline this in a new part six of Executive Order 13526. We think amending EO 13526 in these ways would not only help prevent future document mishandling by presidents and vice presidents (accidental or not), but it also would be good politics for Biden. It would be another indication of his continuing response of this issue, and a logical follow up to his cooperation so far. Now is the time for him to step up and take advantage of the opening created by the Pence situation to take concrete action.
All of that being said, the Pence and Biden teams' decisions about whether and when to disclose were within the realm of reason. Trump's were not. That is true even if other people can disagree and say that Biden should have disclosed right away and broadly. That seems to be what Pence has done. Clearly, the Pence team learned from the Biden experience.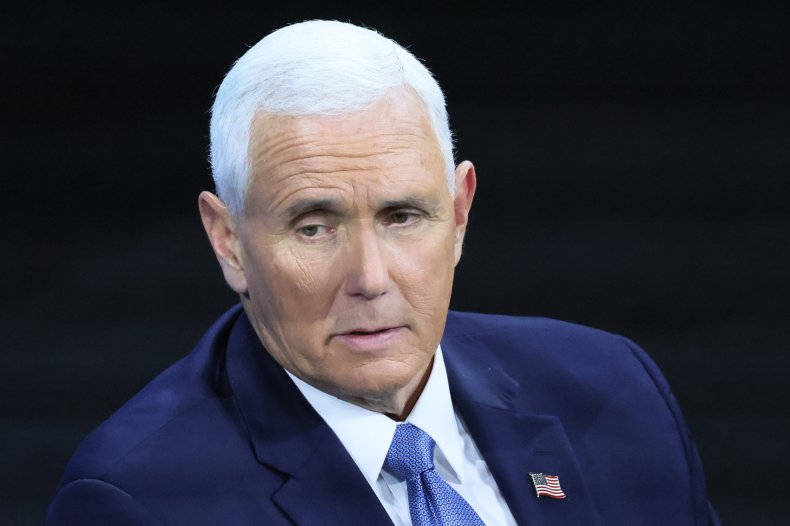 In terms of what happens next with the Pence case, the questions are identical to the ones we asked for the Trump case—and then asked again regarding the Biden case. How did these documents get onto Pence's premises? What does he know about that? What do others know? Is there any evidence that it was intentional on the part of Pence or others? Were these accidentally mixed into non-classified docs? How grave is the national security risk?
Based on what we know, we think it is extremely unlikely that Pence is looking at criminal exposure. Any prosecution under any of the relevant federal statutes requires evidence of willful misconduct; this appears to be the opposite. More egregious examples of mishandling classified documents, such as the case involving former Attorney General Alberto Gonzales, did not result in charges.
Of course, the facts in Pence and Biden's cases could change. But what won't change is Trump's legal exposure for the Mar-a-Lago documents. Special counsel Jack Smith must put on blinders and decide that case on its own merits. The same goes with special counsel Robert Hur.
Finally, as to whether a new special counsel will be appointed in the Pence case, or whether Hur will also be given the assignment, remains to be seen. We don't have quite enough facts yet. But it is tough to see how you would have special counsels in the first two cases and not in the third. Under DOJ regulations, a special counsel is generally required when "criminal investigation of a person or matter is warranted," a conflict or "other extraordinary circumstances" exist, and that appointment is "in the public interest." Although perhaps the circumstances are becoming less "extraordinary" by the day, we think a third special counsel is consistent with the regulation, and would be a prudent move for Attorney General Merrick Garland.
However Garland decides to proceed, hopefully no future presidents or vice presidents will confront this situation. Updating EO 13526 will go a long way to ensuring that never happens again.
Norman Eisen is a former White House ethics czar and U.S. ambassador and a board member of Democracy 21.
Joshua Stanton is of counsel at Perry Guha LLP. He previously served as director of the Criminal Practice Clinic at Vanderbilt Law and as a public defender in Memphis, Tenn.
Fred Wertheimer is the founder and president of Democracy 21, a nonpartisan, nonprofit organization that works to strengthen America's democracy.
The views expressed in this article are the writers' own.