Pence May Release Tax Returns as Trump Cites Audit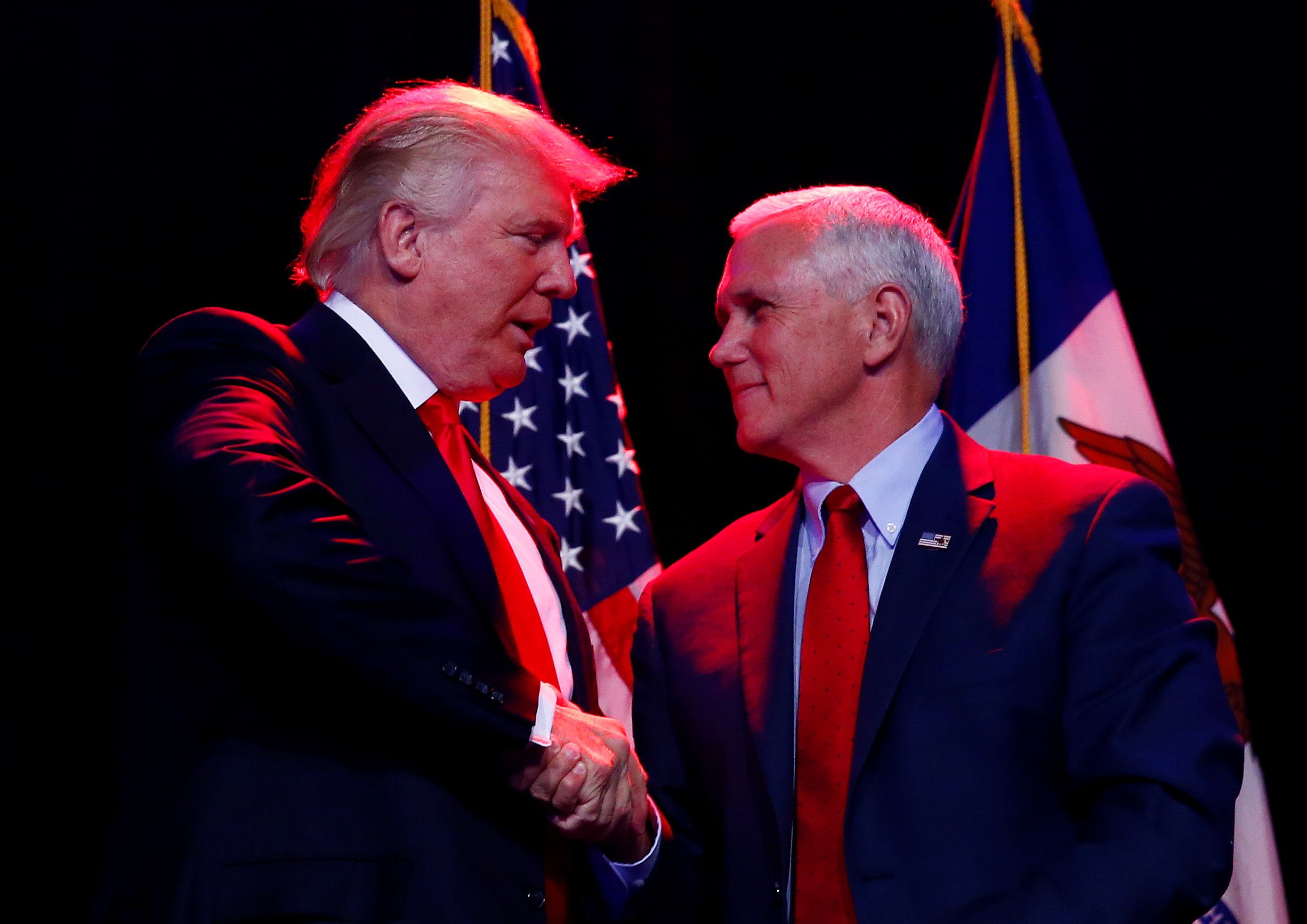 The American public could see vice presidential candidate Mike Pence's tax returns before getting to read Donald Trump's, as the GOP running mate suggested he would release his documents before Election Day.
Pence defended Trump's rationale for not releasing his tax returns, promised no surprises in his own and lambasted the Clinton family's wealth in a radio interview Saturday on WABC's "Election Central With Rita Cosby."
"I promise you when my forms are filed and my tax returns are released, it's going to be a quick read...I can assure you and your listeners, the Pences have not become more wealthy as a result of 16 years of public service. There's been a lot of sacrifices, we're a middle-class family," the Indiana governor told Cosby.
He suggested the public would eventually also see Trump's tax returns, which he's declined to release, citing an ongoing audit, although the IRS has said there is nothing preventing the GOP nominee from publicizing the returns if he chooses. Trump also has suggested there's nothing all that interesting in his returns, although many are interested in seeing if they reflect any business with foreign entities as well as how they reflect his assertions of being worth $10 billion.
"I think he's made very clear he's going through an audit at this time and will release the taxes when that audit is completed. Financial disclosure statements have been filed on his behalf, and we're of course going through that process as well as a candidate for vice president," Pence said.
Trump has been heavily criticized for his reluctance to release his returns, which presidential candidates are not required to do but otherwise have done for at least 40-plus years. Clinton recently said, "He doesn't even respect the American people enough to do what every other presidential candidate has done for decades and release them. It's time for Trump to stop hiding." Democratic vice presidential nominee Tim Kaine on Saturday compared Trump to Nixon—a president "not known for the most elevated ethical standards"—who eventually released his returns, because "he said...the American public have a right to see my tax returns...They should see who I have connections with, they should see if I am paying the taxes that support our veterans, that support our military, that support our social services."
Clinton released her 2015 return on Friday, which showed she and former President Bill Clinton earned $10.75 million and paid $3.6 million in federal taxes at a rate of 34.2 percent. The much less wealthy Kaine family earned $313,441 in 2015 and was taxed at a 20.3 percent rate.
Pence was eager to contrast Clinton's return with what he promises the American public will see on his taxes. "It is breathtaking to see the way the Clintons throughout the last quarter-century have pursued a career in public life but have done quite well," he said, laughing. They're an "extremely prosperous family that has made tens of millions of dollars related to and derivative of their time in and around public service, and the American people now know that clearly.
"I'm confident the American people are going to easily look past all of the rhetoric about tax cuts for the rich...and embrace the policies that Donald Trump is advocating to get America growing again."