Will Pence Meet With Mueller? Vice President Open to Interview But Special Counsel Hasn't Asked Yet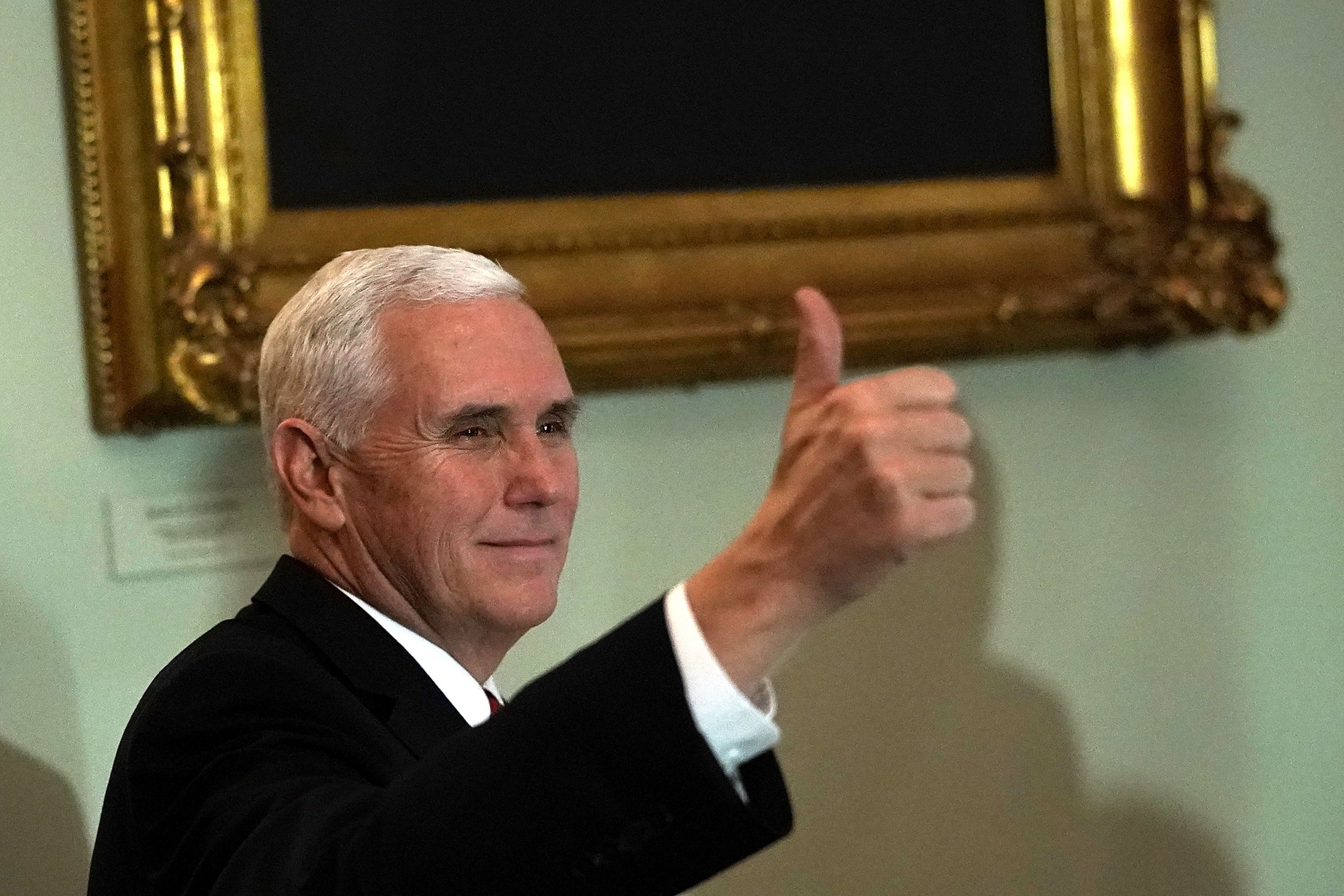 Special counsel Robert Mueller's office has reportedly yet to request an interview with Vice President Mike Pence, but the number two in the nation's command would be open to a sit-down.
As President Donald Trump's lawyers decide whether or not to open their client to Mueller's scrutiny, a meeting between Pence and Mueller's team has not been discussed, one unnamed person familiar with the situation told NBC News for a report published Thursday morning.
"Our position has always been that if asked we'll cooperate," the source said.
Another unnamed source told NBC that other than an initial request for documents, Mueller's office has not shown "interest" in interviewing Pence.
The former Indiana governor was, however, a key player in a reported focal point of Mueller's investigation into alleged Russian meddling in 2016's presidential election to help Trump win.
Pence headed up the Trump transition team following the victory over Democrat Hillary Clinton. During the transition, former national security adviser Michael Flynn, as well as Trump son-in-law and current White House senior adviser Jared Kushner, each met with foreign officials, including Russians.
Flynn, however, admitted to misleading Pence about the nature of his conversations with the former Russian ambassador to the U.S., Sergey Kislyak. The former general admitted to lying to FBI officials about his meetings, which centered on possibly lifting sanctions placed by the Obama administration after Trump took power.
Flynn is now one of four former Trump campaign officials to face charges by Mueller. He's also cooperating with the investigation after reaching a plea deal.
As media reports about Flynn's meetings trickled out, Pence said a year ago on national television that Flynn had only given Kislyak "Christmas wishes" and "sympathy" after 92 people were killed when a Russian military plane crashed.
However, last month Pence told CBS News that he knew Flynn lied to him. It's unclear when Pence learned about Flynn's deceit.
Trump, meanwhile, has repeatedly derided the Mueller probe as the greatest "witch hunt" in the country's political history and denied any collusion took place.
Trump also swatted back the potential of sitting down with Mueller's team.
"When they have no collusion…it seems unlikely that you'd even have an interview," Trump told reporters at a news conference Wednesday.