Karen Pence: Mike Likes O'Douls and Pizza on Fridays When He Kicks Back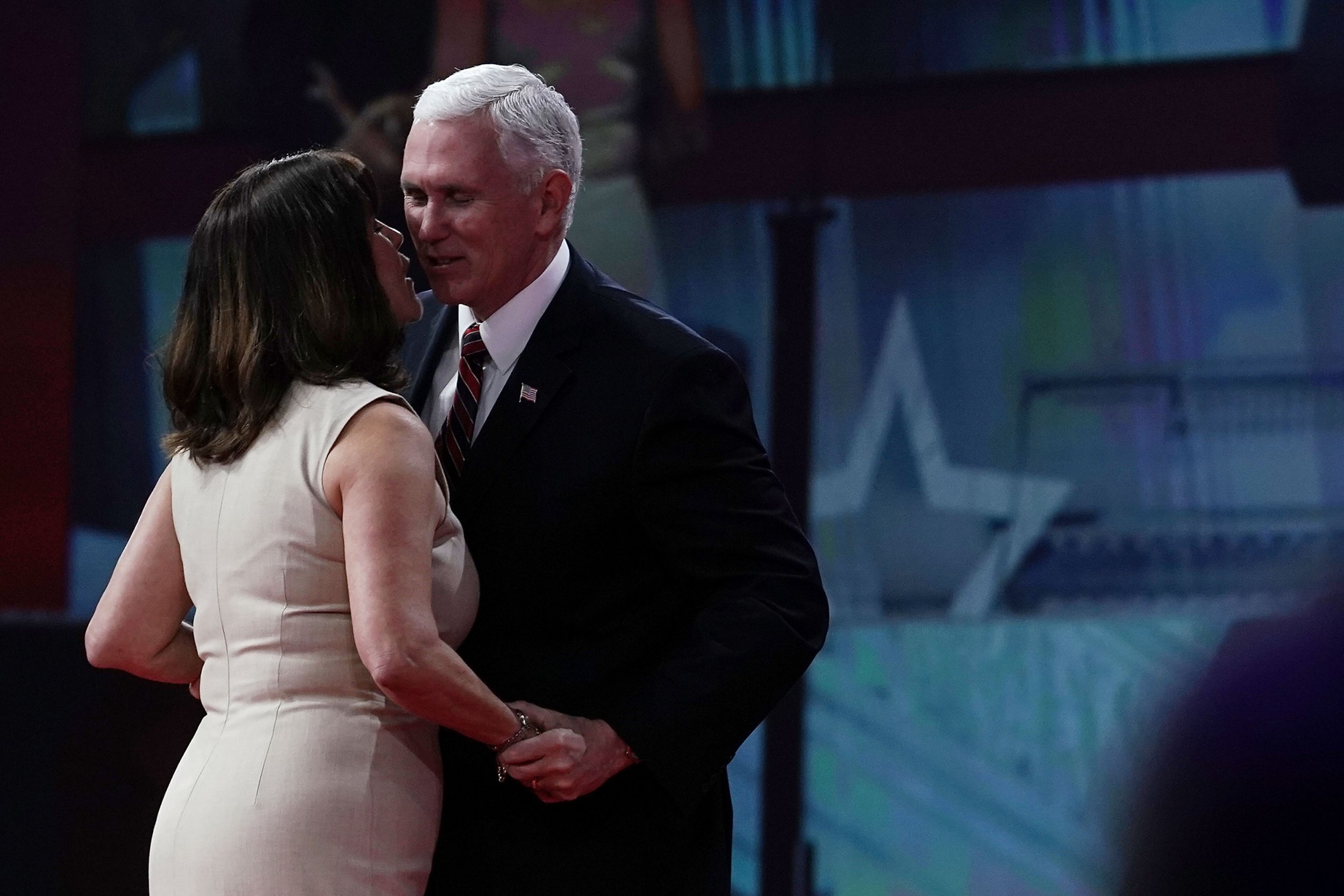 Vice President Mike Pence's wife revealed her husband enjoys kicking back on Fridays with a cool bottle of O'Douls non-alcoholic beer along with some pizza while introducing him Thursday at the Conservative Political Action Conference in National Harbor, Maryland.
Karen Pence was revealing five things that the CPAC crowd might not know about her husband, including his affinity for O'Douls and that he would one day like to own a horse. The former Indiana governor is also an amateur cartoonist.
The vice president was the first major speaker and opened the convention Thursday morning.
Pence's affinity for non-alcoholic beverages fits right in line with President Donald Trump, who does not drink alcohol at all. It also could suggest Pence knows his beverages quite well.
If Pence chooses O'Doul's for his non-alcoholic beverage, it may mean he has taste. The concoction was chosen as the best fake beer in a 2014 blind taste test conducted by Thrillist.
But a more recent survey, conducted as more European brews joined the American market, placed O'Doul's dead last. On his Alcademics blog, cocktails and spirits writer Camper English called it "O'DON'T."
Karen Pence's minor revelation about her husband does harken back to his known rules when it comes to interacting with other women. The vice president reportedly does not eat meals alone with women other than his wife, nor does he consume alcohol at a party without Karen present, according to The Washington Post.
Mike Pence also received some flak for his proclivity in calling his wife "mother," according to Rolling Stone. While Pence was governor, he was hosting a dinner for Democratic leaders and yelled to Karen, "Mother, Mother, who prepared our meal this evening?"
The guests were confused at first and Pence reiterated: "Mother, Mother, whose china are we eating on?"