Trump 'Seriously Considering' Moving U.S. Embassy To Jerusalem: Pence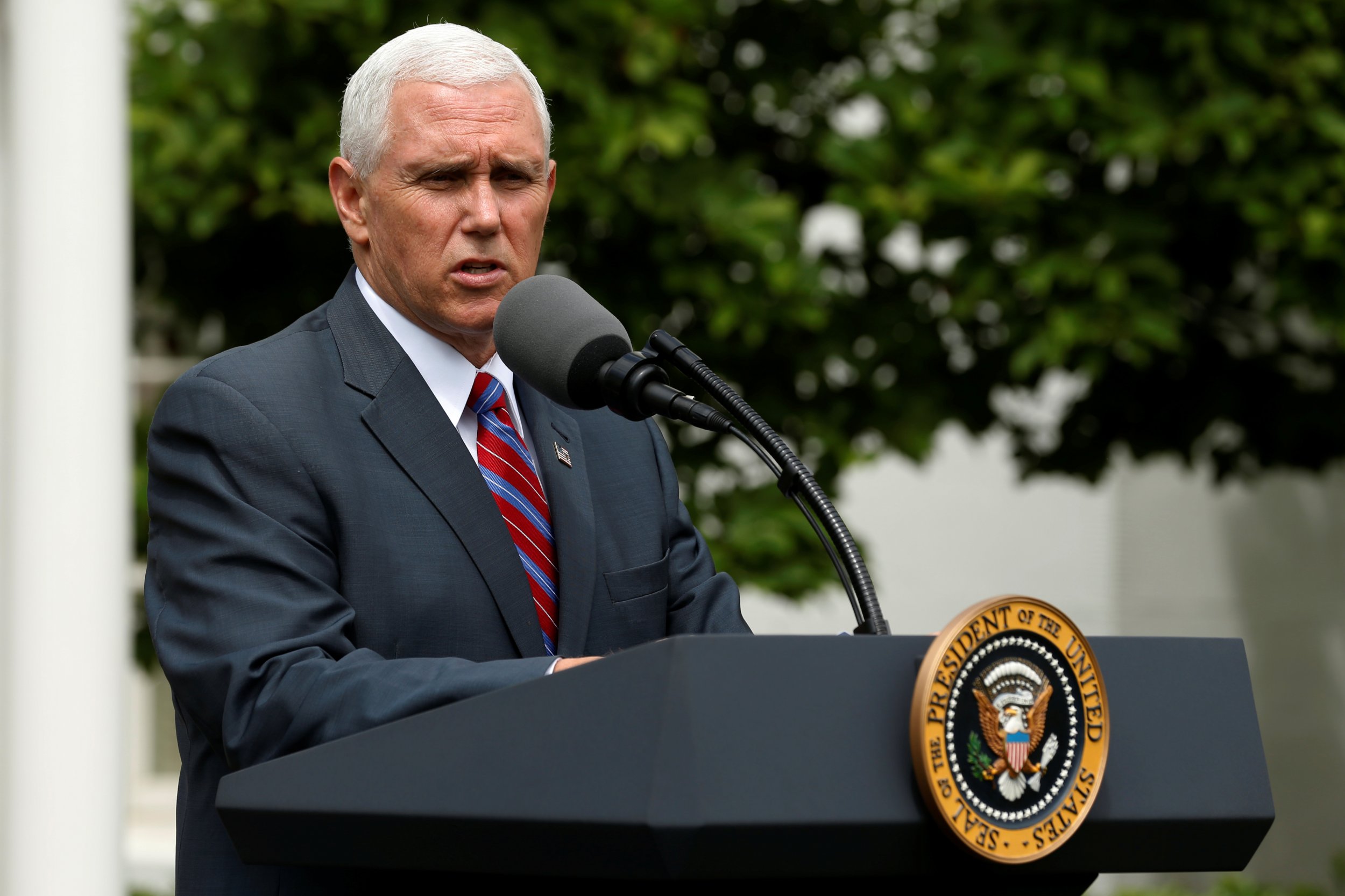 Vice President Mike Pence says Donald Trump is "seriously considering" moving the U.S. embassy in Israel from Tel Aviv to Jerusalem, a move that would reverse six decades of American policy in the Middle East and inflame tensions in the Arab world.
Speaking at a Washington event Tuesday celebrating the anniversary of Israel's Declaration of Independence in 1948, Pence pointed to the White House's close relationship with the country and lauded Trump's record on Israel since he assumed the presidency.
He cited the appointment of David Friedman as U.S. ambassador to Israel and Nikki Haley as U.S. ambassador to the United Nations of evidence of Trump's support to Israeli, according to White House transcripts.
Haley, a former South Carolina governor, used some of her first statements as ambassador to accuse the UN of "Israel-bashing" while Friedman has vocally opposed a two-state solution to the Israel Palestine conflict.
Read More: Trump Grumbles that U.S. Loses 'Tremendous Amount Of Money' Defending Saudi Arabia
Commenting on the embassy move, Pence said: "The president of the United States, as we speak, is giving serious consideration into moving the American embassy in Tel Aviv to Jerusalem."
During his election campaign and since he moved into the Oval Office, Trump has said he would consider moving the U.S. Embassy to Jerusalem, a break with the policy of successive U.S. governments not to recognize Jerusalem as the capital of the Israeli state and keep its embassy in Tel Aviv.
Under future negotiations to end the Israel-Palestine conflict, Palestinians will likely push for the Jerusalem —the east of which was occupied by the Israelis during the 1967 Six Day War—as the future capital of a Palestinian state.
During a speech in March, Pence told AIPAC, a powerful pro-Israeli lobby, that Trump was considering moving the embassy.
In a recent interview with Reuters, Trump said his administration was in discussions about atrip to Israel in the second half of May. The Israeli press has reported that he may use this opportunity to announce the embassy move, but when asked about it by Reuters he said: "Ask me in a month on that."
When Trump met the Israeli Prime Minister Benjamin Netanyahu in Washington in February the pair clashed over the building of settlements on the West Bank, but the Israeli leader has praised Trump over his stance towards Iran, Israel's principal regional rival.
Trump is due to meet with the Palestinian leader Mahmoud Abbas at the White House in the pair's first face-to-face discussion. The Associated Press reported Trump is expected to press Abbas on payments to families of Palestinians imprisoned in Israeli jails, anti-Israel rhetoric and incitement of violence.