Pence Says It's 'No Surprise' That Biden Picked Harris Because They're Both 'Radical Left'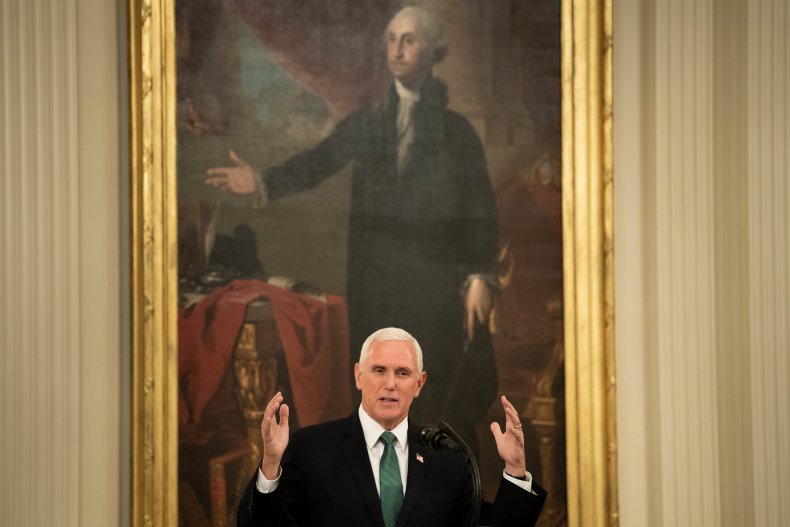 Shortly after Democrat Joe Biden named U.S. Sen. Kamala Harris as his running mate, Vice President Mike Pence said he's looking forward to facing her in the only vice presidential debate in October.
"As you all know, Joe Biden and the Democratic Party have been overtaken by the radical left," Pence said during an event in Mesa, Arizona, on Tuesday. "So given their promises of higher taxes, open borders, socialized medicine and abortion on demand, it's no surprise that he chose Senator Harris."
Pence was traveling to the key battleground state to promote law enforcement efforts and launch a new Latter-Day Saints for Trump coalition.
The VP candidates are scheduled to debate in Salt Lake City on October 7.
Pence called back to his own decision to join the ticket with President Donald Trump four years ago. Pence at the time was the governor of Indiana.
"I knew then that Donald Trump had the vision, leadership and strength to Make America Great Again, and in four short years—that's just what we've done," he said.
Biden has spent recent weeks vetting potential candidates to join him on the ticket, after promising he would select a female running mate.
This is a developing story and will be updated as more information comes in.