On Memorial Day Weekend, Pence Tells West Point Graduates to Prepare For Combat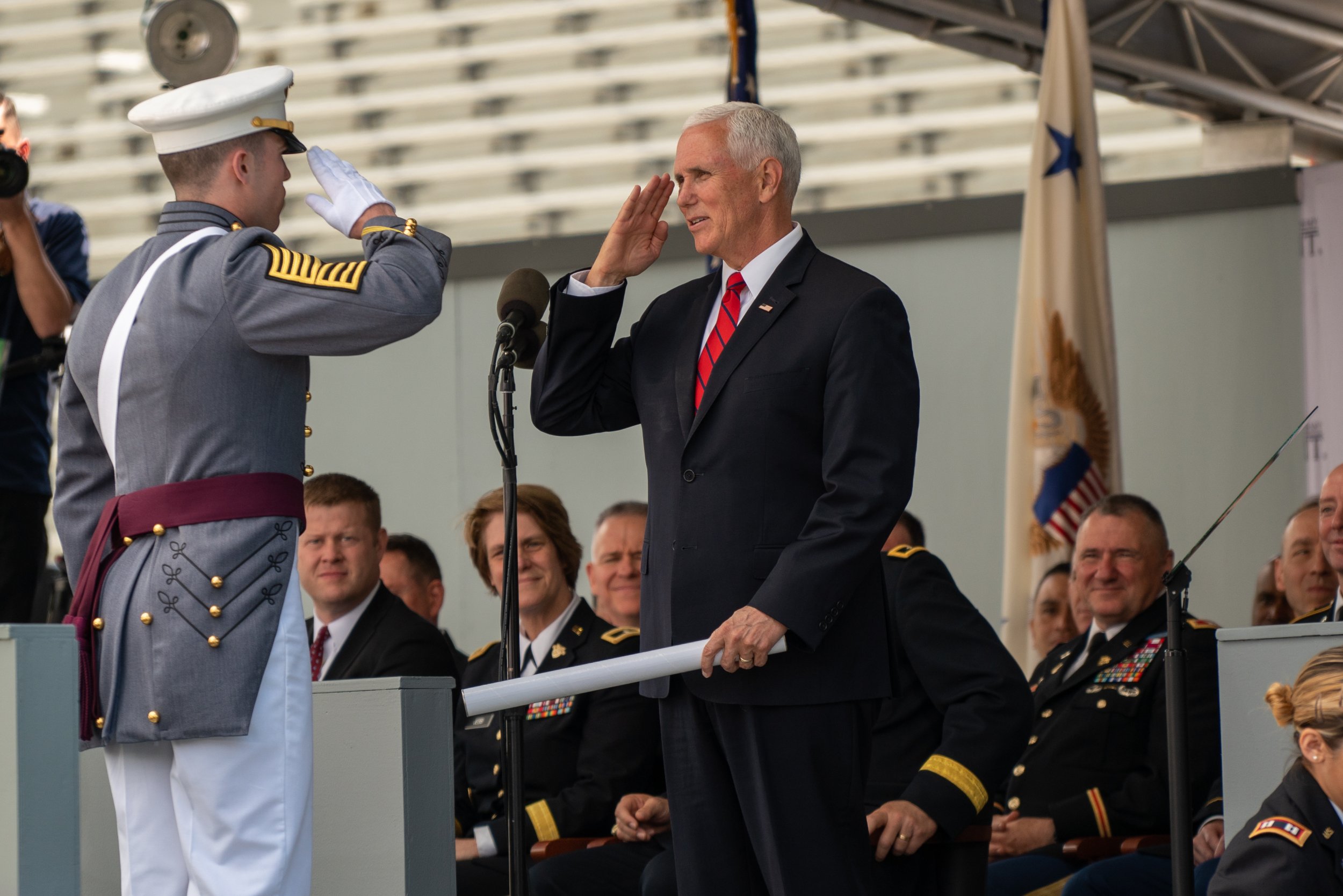 Vice President Mike Pence told U.S. Military Academy graduates at West Point to prepare for combat while speaking on Memorial Day weekend.
"It is a virtual certainty that you will fight on a battlefield for America at some point in your life," Pence said Saturday while speaking before the almost 1,000 cadets graduating in the 2019 class. "You will lead soldiers in combat. It will happen," he said, promoting President Donald Trump's efforts to "restore the arsenal of democracy."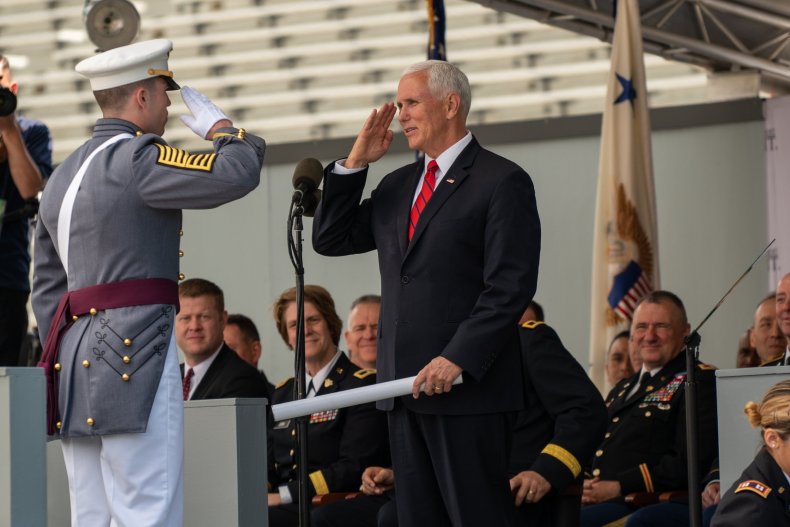 "Some of you will join the fight against radical Islamic terrorists in Afghanistan and Iraq. Some of you will join the fight on the Korean Peninsula and in the Indo-Pacific where North Korea continues to threaten the peace, and an increasingly militarized China challenges our presence in the region," he said. "Some of you will join the fight in Europe, where an aggressive Russia seeks to redraw international boundaries by force. And some of you may even be called upon to serve in this hemisphere."
The vice president's comments warning of new global conflicts come days after President Donald Trump ordered the deployment of 1,500 more troops to the Middle East amid rising tensions with Iran.
U.S. troops have been in Afghanistan since 2001, and, as of December, more than 2,400 Americans and 62,000 Afghan soldiers and police had died in the war. Over 24,000 civilians have died in the last decade alone, and the longest war in U.S. history has generated ample questioning and repeated rebukes from bipartisan lawmakers.
During his speech, Pence touted Trump's proposal of $750 billion in military funding -- an amount that represents an increase for a fifth consecutive year.
The vice president also promoted Trump's support for the troops, saying that the commander-in-chief is "the best friend the men and women of our armed forces will ever have."
The president has repeatedly lauded his support among the military, and, despite moves like skipping a trip to a World War I memorial in Europe due to rain and not going to Arlington Cemetery on Veterans Day, many who served in the military still back the president. A nationwide survey conducted in November found that 56 percent of veterans approved of Trump's job as president.
Still, veterans have voiced objections to Trump and his attacks on the late Senator John McCain have provoked ire. More recently, the commander-in-chief has faced backlash for reportedly considering pardons of service members convicted of committing war crimes.
Presidential candidate Pete Buttigieg, who served in Afghanistan, attacked Trump's reported consideration of the pardons. "With the president considering pardoning war criminals even after they have been tried by a jury of their peers, that is undermining American moral authority and putting troops at risk," Buttigieg tweeted earlier in the month.
On Memorial Day Weekend, Pence Tells West Point Graduates to Prepare For Combat | U.S.