Pence Thinks Trump's Ability to Defy 'Conventional Wisdom' Will Bring Victory in 2018 Midterms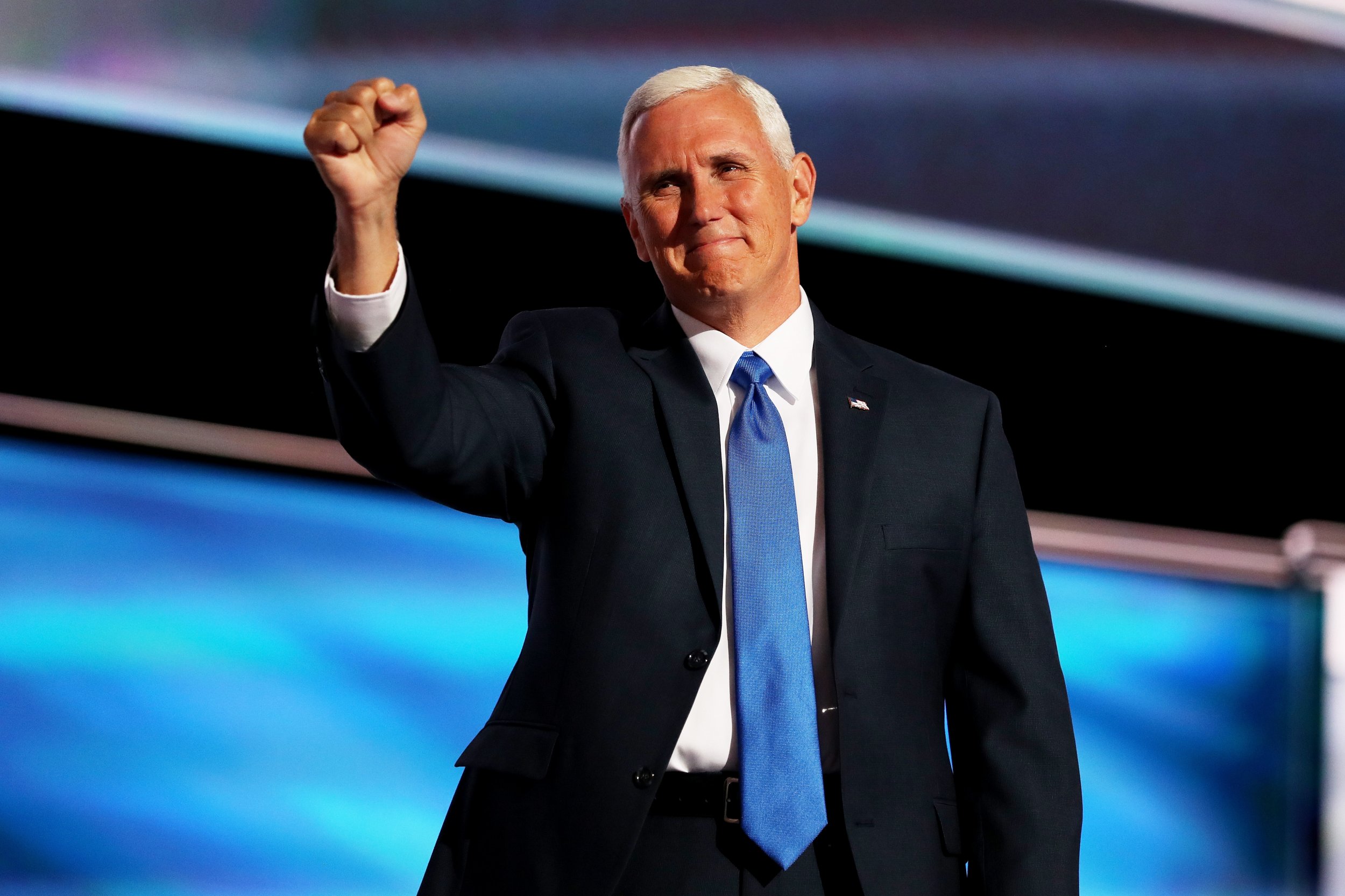 Vice President Mike Pence has suggested that President Donald Trump's ability to defy polls and outstrip expectations will mean the Republican Party will sail to victory in the 2018 midterm elections.
Speaking at a joint Senate-House retreat on Wednesday, Pence acknowledged it would be a fight to retain a majority in both chambers but said he believed the president could defy the "conventional wisdom" that suggests his party will lose seats during the midterms.
"Conventional wisdom holds that the upcoming midterms are going to be a challenge but I think you all know what President Trump thinks about conventional wisdom," The Hill reported Pence telling lawmakers. "Conventional wisdom said in 2016 that Hillary Clinton was going to be elected president of the United States of America."
Pence continued: "We made history in 2016 and we're going to make history in 2018 when we re-elect Republican majorities in the House and Senate. We got our work cut out for us but we have a story to tell."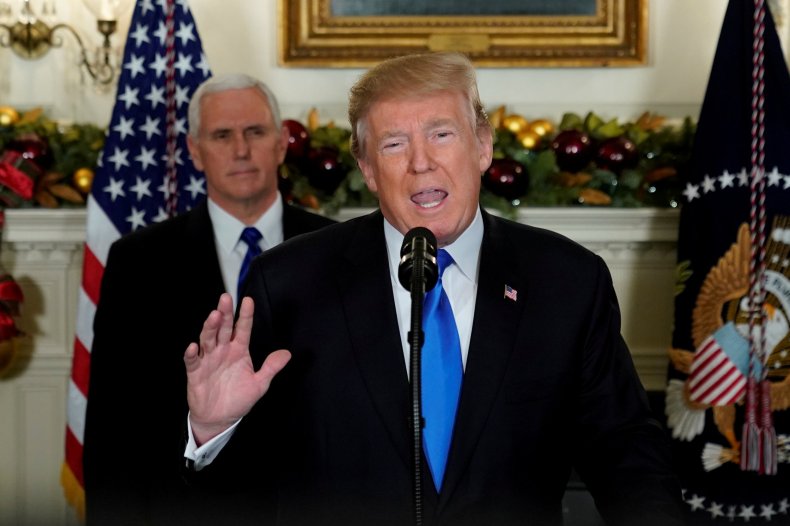 Pence's comments appear to be at odds with the president's approval rating. Although a Monmouth University Poll this week showed a recent uptick in approval for Trump—the poll shows 42 percent approving of the president versus 50 percent disapproving—his first year in office has been blighted by low ratings, at one point dipping to 32 percent.
Trump's lack of popularity was highlighted by the Koch Brothers-funded Americans for Prosperity advocacy group, which expressed fears Trump would put off donors in 2018.
"Let's be frank right up front: These elections are going to be brutally tough," CEO Emily Seidel said at the conservative company's donor meeting. "Making the environment even more challenging this year are the high unfavorable ratings plaguing both President Trump and the Republican-led Congress."
But the concerns did not appear to faze Pence, who assured lawmakers on Wednesday: "President Trump and I are going to be with you every step of the way in 2018."