Pence to Troops: Democrats Are Playing Politics With Your Pay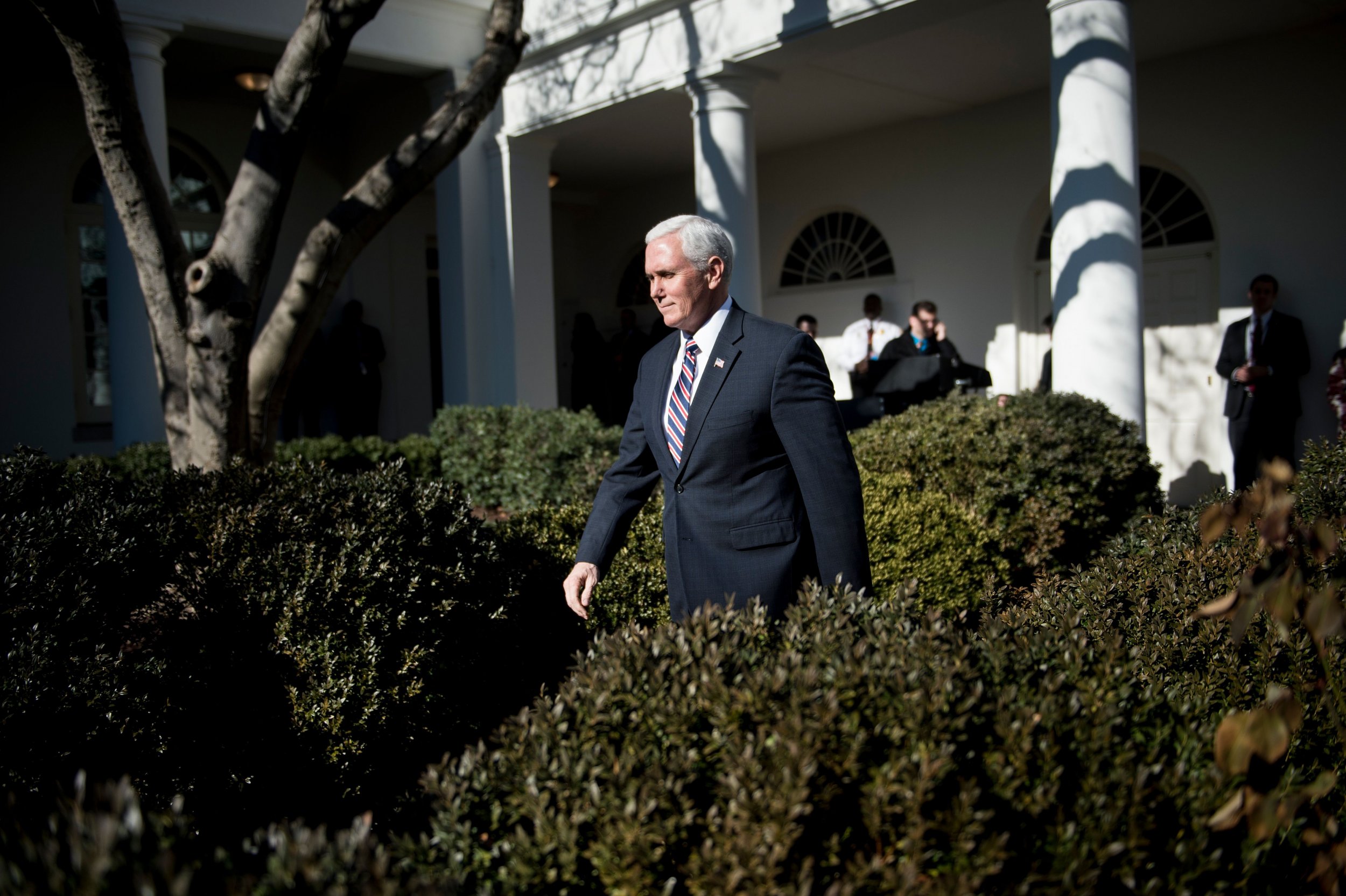 Mike Pence has lashed out at Senate Democrats over the government shutdown during a visit to U.S. troops overseas, telling them they and their families did not deserve to "worry for one minute" about pay.
The vice president made the comments during a visit to troops at a U.S. airbase in Jordan, near the border with Syria, as the government shutdown was in its second day after a federal spending bill failed to pass in the Senate.
"Despite bipartisan support for a budget resolution, a minority in the Senate has decided to play politics with military pay, but you deserve better," Bloomberg reported Pence as saying.
"You and your families shouldn't have to worry for one minute about whether you're going to get paid as you serve in the uniform of the United States," Pence added, also suggesting Donald Trump's administration would force the shutdown to come to an end.
"In fact, we're not going to reopen negotiations on illegal immigration until they reopen the government and give you, our soldiers, and your families the benefits and wages you've earned," he added.
His comments come despite assurances from Defense Secretary James Mattis that it will be business as usual despite the shutdown, with active troops remaining on duty despite the potential delay in pay if the shutdown runs on.
"Ships and submarines will remain at sea, our aircraft will continue to fly and our warfighters will continue to pursue terrorists throughout the Middle East, Africa and South Asia. Steady as she goes -- hold the line. I know our Nation can count on you," Mattis wrote in a memo to troops on Friday, at odds with the message from Trump and Pence.
While Pence hit out at Democrats for the shutdown, Democrats suggested Republicans were at fault, pointing to the GOP's majority in the House and the Senate.
Indeed, Senate Minority Leader Chuck Schumer has said the president is to blame for the shutdown that has dominated headlines over the weekend, stating that the issue had arisen because Trump "can't take 'yes' for an answer."
"That's why we're here, and we don't have anyone in the White House or here in the Senate, in the House ... to tell him he's got to straighten this whole thing out. He can't say 'yes' one minute and 'no' the next," Schumer told the Senate of the shutdown as Republicans blamed Democrats.