Pence Should be 'Subservient to Trump,' That's His Role, Former White House Official Says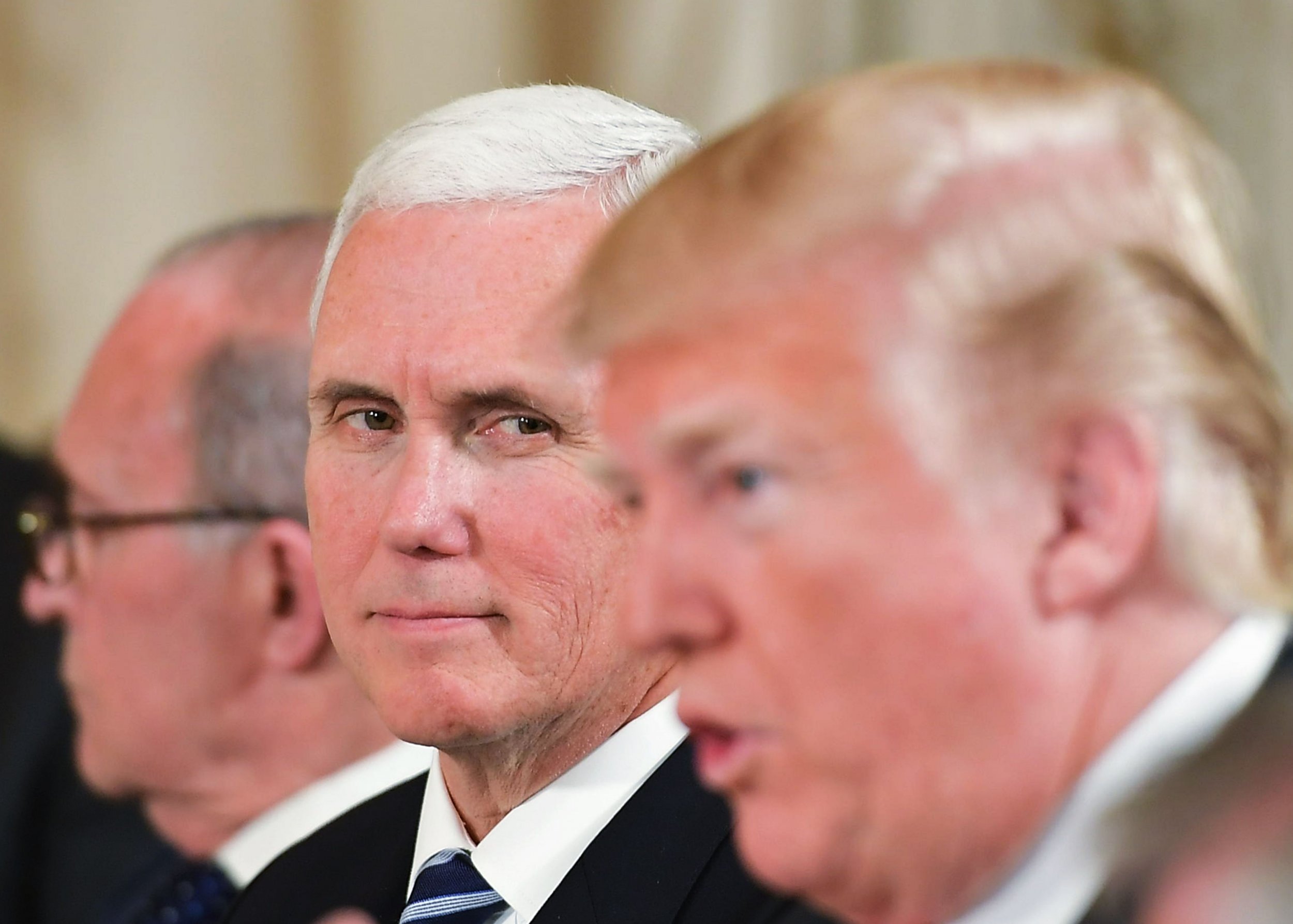 Vice President Mike Pence may be taking up more of the spotlight on the political stage than President Donald Trump likes. The president reportedly was not going to speak at the National Rifle Association's convention earlier this month, but plans changed when Trump heard Pence was speaking, Politico reported.
The same situation occurred when Pence was scheduled to rep the country at the World Economic Forum in Switzerland this year. The president changed his mind after he learned who else would be in attendance.
The report described Trump's actions as "one-upping" Pence, perhaps in an attempt to make sure the vice president knows where he stands in Trump's political world.
"It was always pretty apparent that Pence had a role and that role was to be subservient to Trump," a former, unnamed White House official who also worked on the Trump campaign told Politico. "Pence should be not seen and not heard and kind of put away in a corner and used as needed."
The report also alluded to Trump's former campaign manager, Corey Lewandowski, joining Pence's political action committee Great America, perhaps a sign the president may be keeping tabs on Pence's political aspirations.
What Pence or Trump believe about the vice president's exact role is unclear, but the former Indiana governor has been one of the steadiest presences in an administration often labeled as chaotic by observers.
Pence has routinely defended Trump and even stumped for the administration in support of the tax bill last year, as well as the president's attempts to repeal and replace Obamacare.
Pence also showered Trump with praise as "the greatest defender the Jewish state has ever had" following the opening of the U.S. embassy in Jerusalem Monday.
The vice president even waded into special counsel Robert Mueller's realm last week. Pence said he believed Mueller, whose team is probing Russia's interference in the 2016 presidential election, should "wrap it up" after nearly a year. It was the strongest statement Pence had ever made about Russia probe, which has loomed large over Trump throughout most of his administration.