Pence Will Soon be President if Trump Fires Mueller, says Bush Lawyer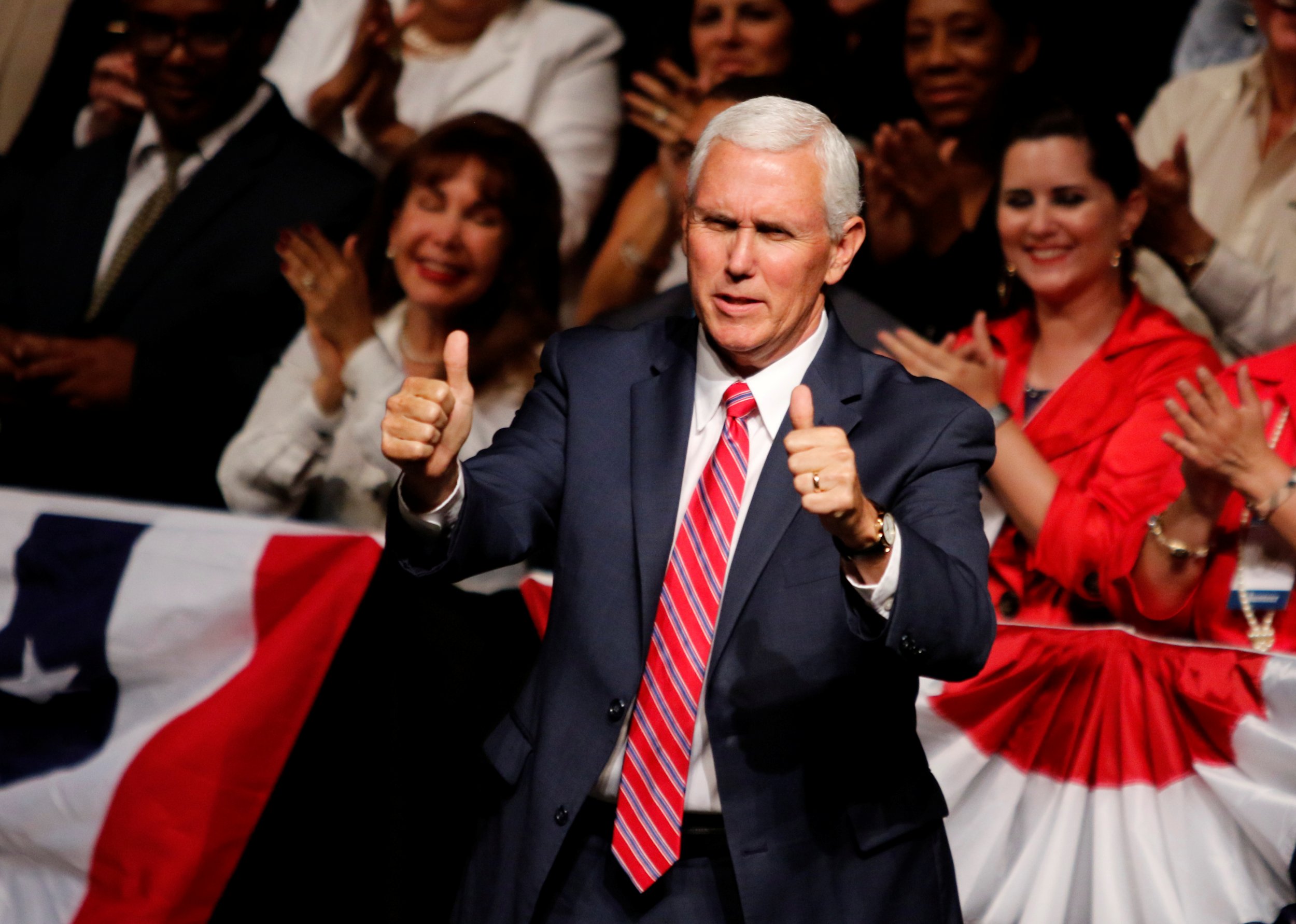 Vice President Mike Pence will soon lead the U.S. if President Donald Trump fires Russia investigation special counsel Robert Mueller, a Bush administration ethics lawyer said Saturday.
Trump's legal team and surrogates are "building a case for firing Mueller," wrote Richard Painter in a tweet after he appeared on Fox News Saturday. Painter was President George W. Bush's chief White House ethics lawyer from 2005 to 2007.
"If that happens Mike Pence will soon become the 46th President," Painter wrote. "Trump surrogates are making up Mueller 'conflicts' to justify firing him. That will be yet more obstruction of justice if it happens."
Last week it was revealed that Mueller is investigating Trump for obstruction of justice for the way in which he fired FBI Director James Comey. Trump has called the investigation a "witch hunt."
On Friday, former House Speaker Newt Gingrich said that Trump technically "cannot obstruct justice" because he is the president. Yet while speaker of the House in 1998 Gingrich voted to impeach President Bill Clinton on charges of obstruction of justice and perjury.
Gingrich, who worked as a strategist for Trump and appears as his surrogate on television, argued on Twitter earlier this week that "Republicans are delusional if they think the special counsel is going to be fair." Gingrich questioned Mueller's relationship to Comey.
Read more: If Trump fired DOJ's Robert Mueller it would trigger a crisis, say legal experts
In testimony on March 20, Comey told congress that the FBI was looking at members of Trump's campaign team and his associates for potential collusion with Russia to influence the election.
He was fired by Trump on May 9. During an interview with NBC two days later, Trump said he fired Comey because "this Russia thing with Trump and Russia is a made-up story."
Comey testified in Congress on June 8 that Trump urged him to "let go" of an investigation into fired National Security Adviser Michael Flynn who was part of his campaign and transition team on February 14.
Despite American intelligence and law enforcement's continued assertion that Russia interfered in the 2016 election, Trump argues that it is a "hoax."
On May 17 the Department of Justice appointed Mueller as special counsel to head up the Russia investigation. Mueller served as director of the FBI under the Bush and Obama administrations from 2001 to 2013.
President Trump tweeted Thursday that Mueller's investigation was being "led by some very bad and conflicted people!" and that he was conducting the "the single greatest witch hunt in American political history."
Friends of Trump said earlier this week that the president is considering firing Mueller. If that happens, legal scholars say, it would likely prompt the resignations of senior Department of Justice staff, reprisals from Congress, and resignation of White House staff. Painter argues that it could lead to impeachment.
"Mueller is absolutely not compromised by his professional relationship with Comey," said Painter on Saturday. "This is just an effort to undermine the credibility of the special counsel."