A poster for an upcoming movie starring Penélope Cruz, which features a lactating nipple, has been censored on Instagram, according to its creator.
The striking image to promote the Pedro Almodóvar-directed film Madres Paralelas (Parallel Mothers) was recently unveiled, and shows a solitary nipple dripping milk as the centerpiece of the red poster.
However, artist Javier Jaén took to Instagram on Monday to reveal that the image proved too risqué for the platform.
Sharing the poster again, Jaén wrote in Spanish: "As expected @instagram has removed the poster we made for Almodóvar's latest film #madresparalelas. I will post it again. Thank you for sharing it."
Speaking to Newsweek, Jaén explained how the poster came to be, saying that Almodóvar's production company had contacted him to ask if he'd be interested in the project.
"I went to Madrid to see the film with Pedro and the rest of the team and in the screening room, I started taking notes," he recalled. "After a few days I ended up showing them about 10 versions and there was one that stood out for me, which is the nipple crying milk.
"From the first moment, it started a debate about making a poster that probably could not be shown on some social networks. I was a little disappointed, but the next day Pedro Almodóvar called me and told me that he had been making films all his life and whether a poster is good or bad is not decided by a social network or an office on the other side of the world where the rules are not clear and there is no capacity for debate. It's strange and murky and we've all been accepting that that's the way it is and it's normal."
Regarding the image being censored online, Jaén told Newsweek: "When I shared it on Instagram they deleted it and I got a message threatening to close my account. The same thing happened to the production company.
"On Twitter, there has been no problem but I know that something similar has happened on Facebook. What surprised me is that in all those notices there is not even a contact to talk to someone, it's a wall. And that's sad and dangerous."
"Looking on the optimistic side, I hope this serves to open a debate," he added. "After all, that's probably the first image you see when you're a baby, the first one you saw in your life. And when you get a message saying that that's sexual, erotic, or pornographic content I think we have a problem."
On Tuesday, Jaén posted a statement on Twitter, which was attributed to a spokesperson at Instagram's parent company Facebook, and read: "We initially removed several instances of this image for breaking out rules against nudity.
"We do, however, make exceptions to allow nudity in certain circumstances, which includes when there's clear artistic context. We've therefore restored posts sharing the Almodóvar movie poster to Instagram, and we're really sorry for any confusion caused."
Newsweek has contacted representatives for Instagram and Sony Pictures Classics for comment.
The film, which was shot during the pandemic, follows two expectant mothers who meet in hospital before giving birth to their babies.
A synopsis for the film, shared on Sony Pictures Classics' website, reads: "Two women, Janis and Ana, coincide in a hospital room where they are going to give birth. Both are single and became pregnant by accident.
"Janis, middle-aged, doesn't regret it and she is exultant. The other, Ana, an adolescent, is scared, repentant and traumatized. Janis tries to encourage her while they move like sleepwalkers along the hospital corridors.
"The few words they exchange in these hours will create a very close link between the two, which by chance develops and complicates, and changes their lives in a decisive way."
Aitana Sánchez-Gijón, Milena Smit, Israel Elejalde, Julieta Serrano, and Rossy de Palma are among the stars also feature in the film, which is set to open the 78th Venice International Film Festival on September 1.
Almodóvar, who received the Golden Lion for Lifetime Achievement award at the festival in 2019, said he was "born as a film director in 1983 in Venice."
"I cannot explain the joy and the honour, and how much this means to me without falling into complacency," he said in July of his film opening Venice, per the Toronto Star. "I am very grateful to the festival for this recognition and hope to be up to it."
Festival director Alberto Barbera described the film as "an intense and sensitive portrait of two women as they contend with a pregnancy with unpredictable consequences, women's solidarity, and sexuality that is experienced in full freedom and without hypocrisy, all against the backdrop of a reflection on the ineluctable need for truth that is to be unwaveringly pursued."
Denis Villeneuve's adaptation of Dune, starring Timothée Chalamet and Zendaya, will also premiere at the festival, which is scheduled to run for 10 days.
Also featured will be David Gordon Green's Halloween Kills, with the grand screening coinciding with franchise star Jamie Lee Curtis receiving a lifetime achievement award at the festival.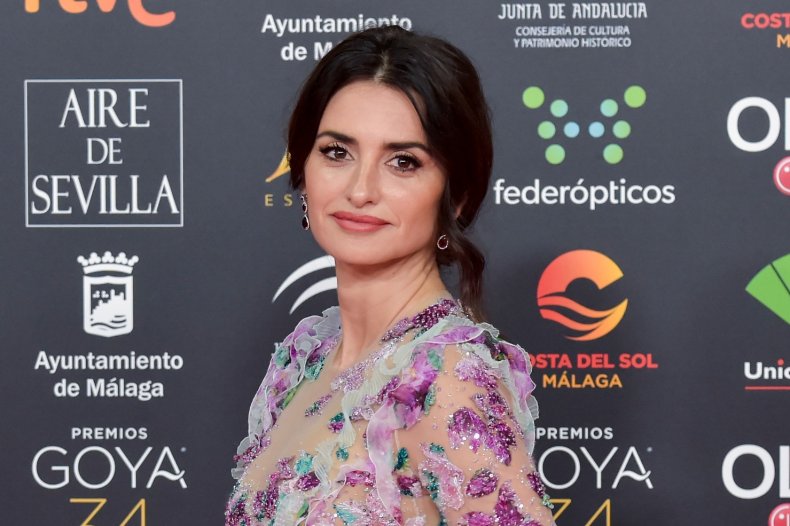 UPDATE 8/11/2021 11:50 a.m. ET: This story was updated to include Javier Jaén's comments and his Twitter post.