Penguin Mass Death: Thousands of 'Little Blue' Birds Wash Up Dead On Beaches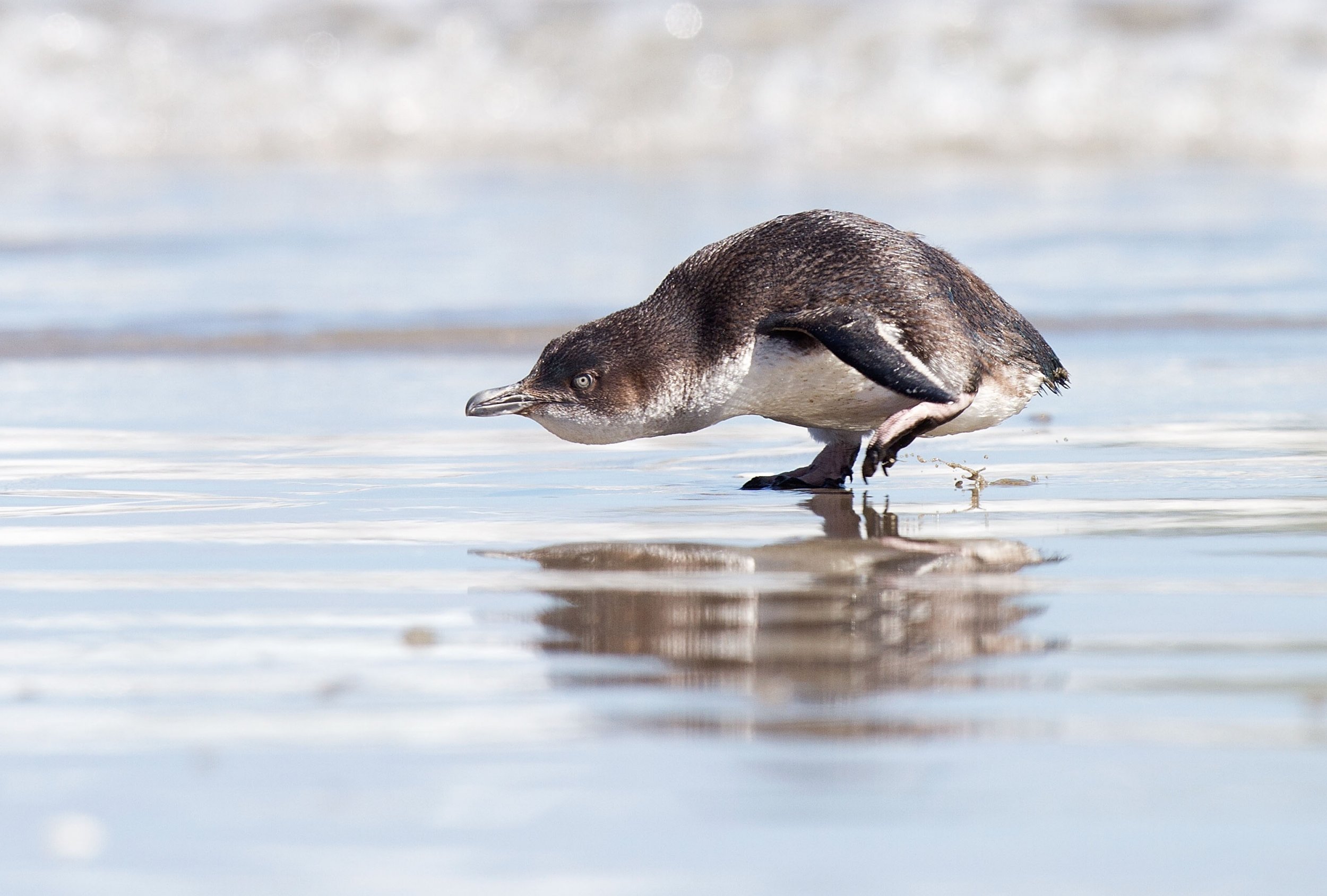 Thousands of little blue penguins—the world's smallest penguin species—are washing up dead on the beaches of New Zealand's northeast coast, in a mass death event that occurs every two decades or so.
Since the beginning of the year, there have been frequent reports of dead penguin sightings on New Zealand's beaches. The last such event happened in 1998, meaning the latest occurrence is on schedule, but it is unusual because of its size, website Stuff.nz reported
Graeme Taylor, a penguin expert at New Zealand's Department of Conservation, blamed the El Niño weather pattern, which hit in the middle of a successful breeding season.
This warmed the water, he said, pushing the ocean's cooler currents carrying the penguin's food supply deeper below, making it harder for the birds to eat, especially the plentiful young.
Auckland Zoo reported five times the number of little blue penguins coming in for treatment compared to normal. It urged members of the public not to pick up unwell penguins and instead call local conservationists or veterinarians.
"What I see coming in is starvation," Karen Saunders of Waiheke Island Native Bird Rescue told the New Zealand Herald. "They're severely underweight, they're dehydrated, they're hypothermic, hypoglycemic, so we try to get them through that–but we're not having a huge success rate."
Little blue penguins, also known as kororās, are native to New Zealand. They mostly live on offshore islands, according to the Department of Conservation, and their populations are in decline.
Adults grow to around 25 centimeters tall and weigh a little over two pounds. They come ashore to breed between May and June, preparing nests, sometimes waddling as far as 1.5 kilometers from the sea to do so.
Some New Zealanders are reporting their sightings of dead penguins on social media.
"Today I found 2 more of them dead on the bream bay beach," wrote one Twitter user called Jessica. "I ask myself again why does that happens... its just such a sad thing."