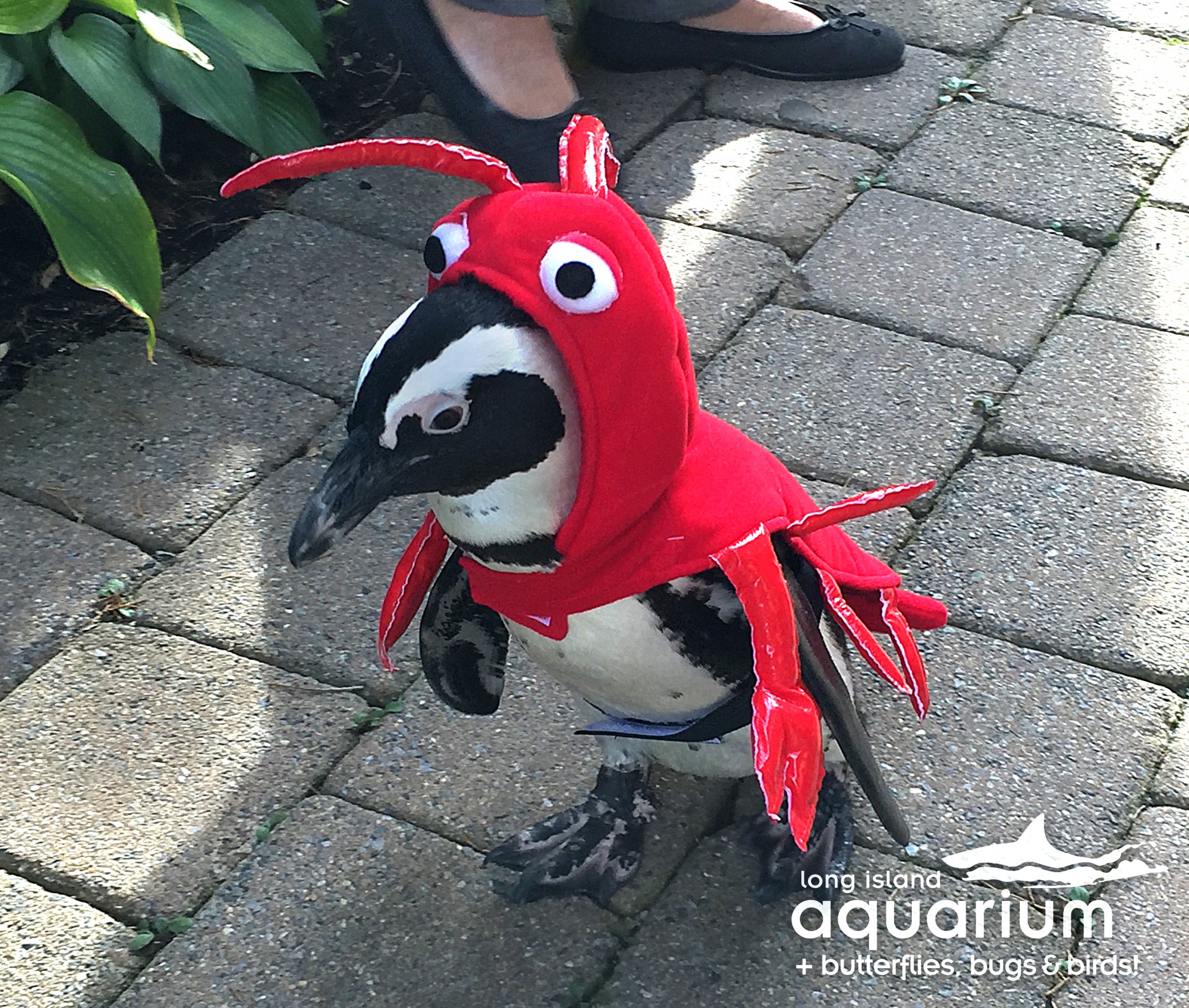 The Long Island Aquarium is taking the cute-potential of Halloween to the next level and dressing up their African Penguins for the holiday.
The penguins are all named after comedy television show characters. Pam is dressed as a lobster, Angela is a pumpkin, Phil wears a bowtie and suit, and Sheldon is a mermaid.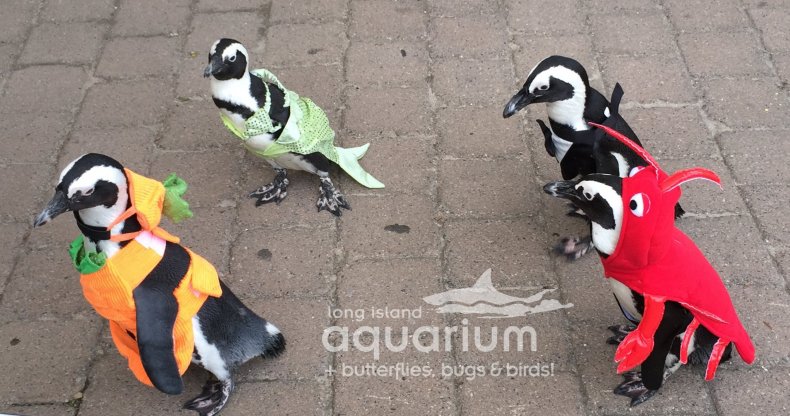 The four penguins will be the stars of the aquarium's Bats, Barnacles and Broomsticks Halloween Party, hosted the day after the holiday.
"We started doing this last year at Christimas," Darlene Puntillo, director of marketing and advertising at the aquarium, tells Newsweek. "It was so cute, so adorable, and they didn't seem to mind. We had one in a Santa outfit running through the aquarium."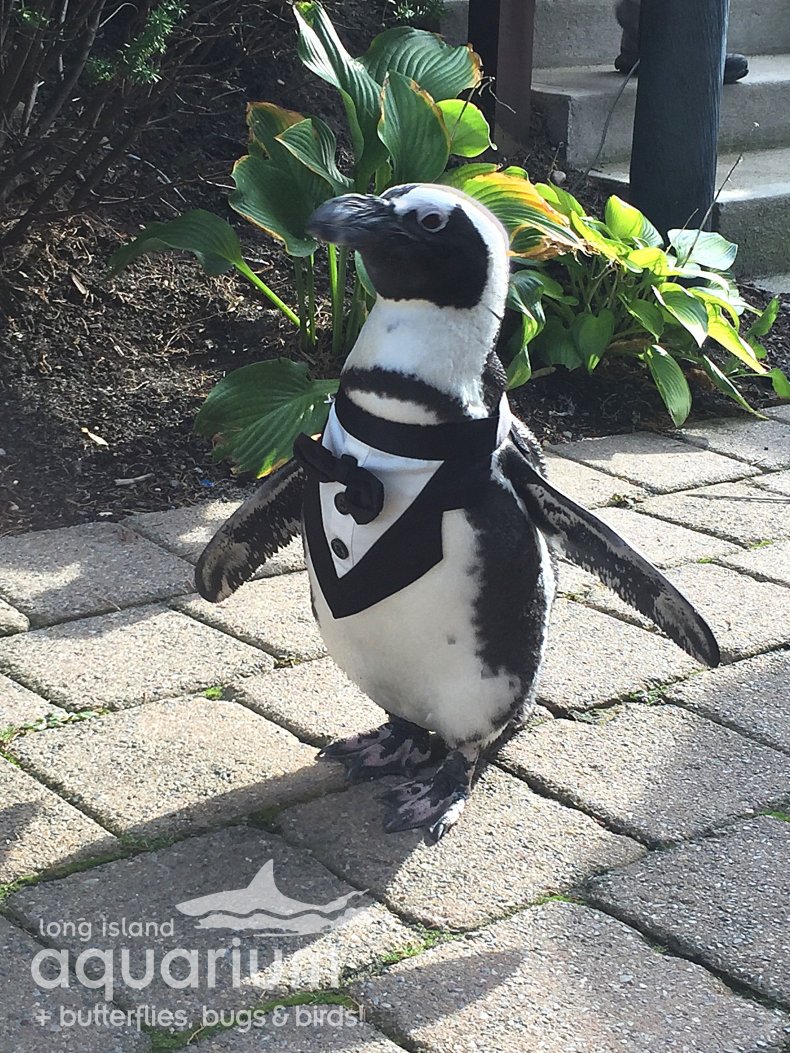 While in costume, the penguins host a parade of sorts and make their way through the aquarium. "They like getting out of the exhibit and having a run of the aquarium," Puntillo explains. "People love it. The reaction is fantastic."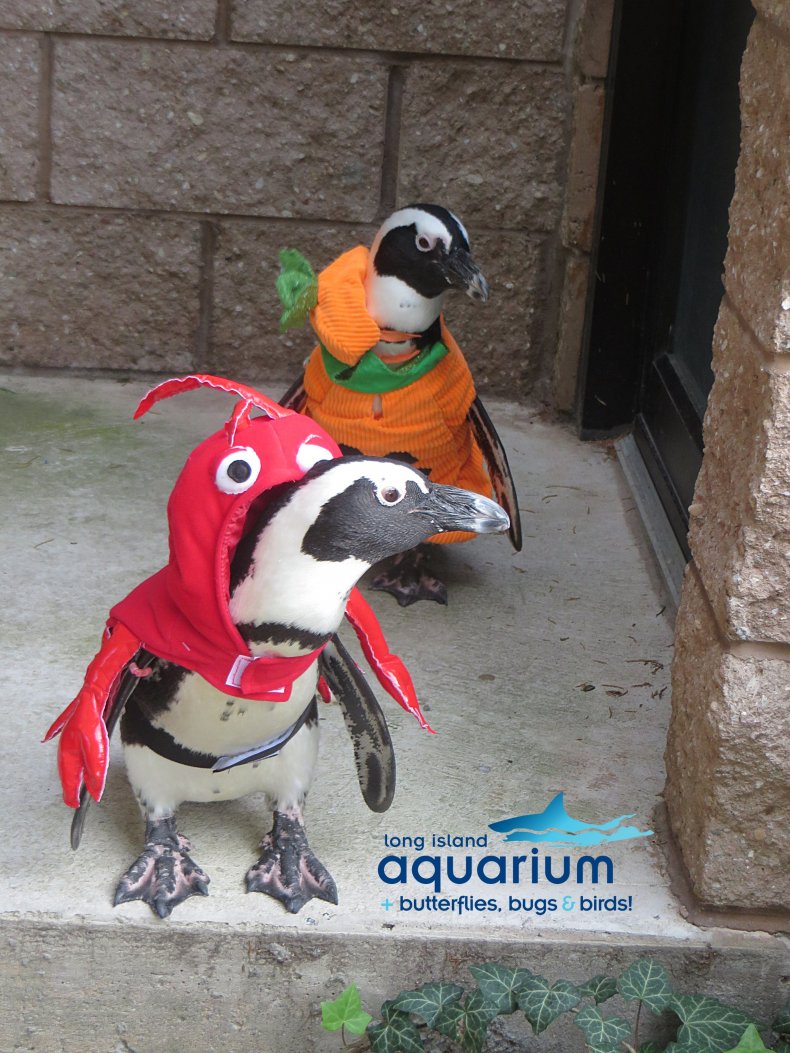 The penguins aren't the only animals in the holiday spirit at the Long Island Aquarium. Some of the seals don't mind wearing hats. "They're so good natured," Puntillo says of the animals.
Other animals who aren't so keen on dressing up get Halloween-themed toys, treats and a Jack-O-Lantern. "Most of the animals will end up getting a Jack-O-Lantern of some sort. Some are with our coral reff, our Japanese spider crabs, the monkeys. Everyone gets treats for the holidays and they'll have a special day. We try to make the holidays fun for the animals," Puntillo tells Newsweek.