Penile Ossification: Doctors Discover Bone Forming in Man's Penis
A man who visited hospital to get his knee checked out shocked doctors, who discovered his penis had started turning to bone.
The unnamed 63-year-old man fell over on the sidewalk and hurt his knee, so visited the emergency department, according to Urology Case Reports.
Doctors ran tests, and discovered he had an issue with his penis. An x-ray of his pelvis to rule out a fracture revealed a plaque-like calcification had formed on his genitalia.
His team suspected he had developed penile ossification on the entire shaft. Ossification is where calcium salts gather in soft tissue. This causes an extraskeletal bone to form.
Rejecting the advice of his doctors, the man left the hospital. This meant they were unable to investigate his condition further.
Penile ossification is a rare condition, the doctors who treated him wrote in Urology Care Reports, with less than 40 cases described in medical literature.
According to a separate review in the Canadian Urological Association Journal, the condition was first described in 1827. In that case, the entire length of the penis had become ossified.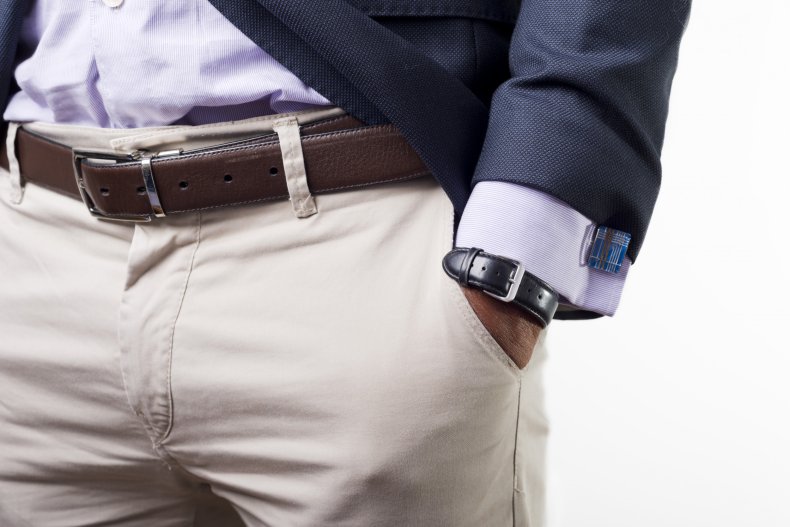 Most often, penile ossification is caused by a condition known as Peyronie's disease. This is where scar tissue builds up inside the organ, which can cause it to bend when erect. It is unclear what triggers Peyronie's disease.
While some men with Peyronie's disease can have sex with no problems, others will find it painful. The condition is also associated with erectile dysfunction.
However, due to the link between calcium and ossification, Peyronie's disease isn't the only possible explanation. For instance, hyperparathyroidism is where overactive glands give off too much of the parathyroid hormone, leading to calcium levels in the blood to spike.
The authors of the Canadian Urological Association Journal review said the cause is "controversial." It could come down to trauma in the local area, or a late case of Peyronie's disease they said.
The patient described in the case study likely had Peyronie's disease, his doctors believe. But as the man left the hospital before doctors could perform further tests, they were unable to rule out other potential causes.
The treatment for penile ossification can vary from patient to patient. Those who don't have pain can simply be monitored by their doctors. However, others may be prescribed painkillers, creams or injections. In some cases, stretching or vacuum devices are used, or extracorporeal shockwave therapy where soundwaves are passed through to the painful area.