Penn Law Students Call for Firing of Professor Criticized for Espousing 'Bigoted Theory' of 'Ethnic Supremacy'
University of Pennsylvania law students called for Professor Amy Wax's firing Monday and urged administrators to expand opportunities for people of color in a demonstration timed to coincide with family visitation day.
Demonstrators gathered outside the Penn Law school building as classes began Monday on Parents and Partners Day, a day when families can attend classes with students to learn about Penn's program. Protest organizers said they intended to raise awareness about the "inadequacy" of the university's response to Wax.
JiLon Li, Co-President of Penn Asian Pacific American Law Students Association, told Newsweek that demonstrators want "to hold the administration of the University of Pennsylvania Law School accountable for its complicity in retaining a professor who has demonstrated a history of racism, sexism, and homophobia."
In July, Wax was heavily criticized for "bigoted" comments she made at the National Conservativism Conference in Washington, D.C. in which she argued that America would be better off if it was dominated by immigrants from First World countries instead of those countries "that had failed to advance" and contain a lot of non-white people. She claimed that the current immigration policy was driven by fear of being accused of racism, white supremacy and xenophobia.
"That fear leads conservatives to avoid talking about cultural distance or questioning the happy fantasy of 'magic dirt' or discussing forthrightly the practical difficulties of importing large numbers of people from backwards states into successful ones," Wax said.
Among her critics was Penn Law Dean Ted Ruger, who characterized Wax's remarks as a "bigoted theory of white cultural and ethnic supremacy" at best and at worst "racist."
"Under any framing, such views are repugnant to the core values and institutional practices of both Penn Law and the University of Pennsylvania," Ruger said. "Past episodes have made clear that when Professor Wax speaks about race and culture, she does not speak for this institution or those who work and study here."
Demonstrators have already circulated a petition calling for Wax's termination, one that had gathered thousands of signatures. On Monday, United POC Affinity Groups, an organizer of the demonstrations, intensified the pressure for the administration to act. The demonstrators' list of demands included a permanent space at the law school and additional funding for POC affinity groups, additional career support for POC affinity group members and an increase in the number of POC professors and students at the university.
Newsweek reached out to the University of Pennsylvania Law School but did not receive a response in time for publication.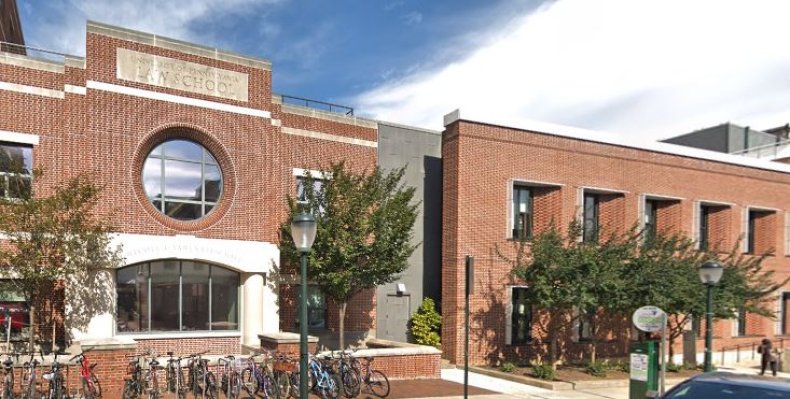 Wax, who has taught at the university since 2000, told Newsweek that instead of protesting, students would be better advised to spend their time studying law.
"Too many can ill afford to distract themselves in this pointless way," Wax said. "But they won't realize this until 10 or 15 years down the road, and no one is telling them this now (although law partners tell me this privately – and anonymously of course)."
In 2017, Wax was criticized for an op-ed she co-authored for The Philadelphia Inquirercentered on the breakdown of the bourgeois culture. She and her co-author claimed "all cultures are not equal," drawing condemnation from 30 Penn Law School faculty members.
A little less than a year later, in 2018, she was removed from teaching mandatory first-year courses after drawing fire for claiming she hadn't seen a black student graduate in the top quarter of a class. Ruger refuted that this was the case.
Along with attending the protest, supporters of the protest's demands were encouraged to wear black in solidarity. The morning protest was just one of several that would be held sporadically throughout the day.