The dean of the University of Pennsylvania's law school condemned a professor's comments on immigration, calling them bigoted and racist.
During a recent conference, Law Professor Amy Wax said that fear of being labeled a racist prohibits people from discussing cultural distance because it would mean "in effect taking the position that our country will be better off with more whites and fewer non-whites." Her comments drew outrage and a petition created by the Latinx Law Students Association (LALSA) calling for her to be relieved from teaching duties gathered over 1,800 signatures.
This isn't Wax's first time stirring controversy for the Philadelphia university, either. In 2017, Wax was criticized for an op-ed she co-authored for The Philadelphia Inquirer about the breakdown of the bourgeois culture. "All cultures are not equal," the piece said, adding that some cultural orientations are destructive of a sense of solidarity and reciprocity among Americans.
After its publication, more than 30 Penn law school faculty members signed an open letter in The Daily Pennsylvanian, the student newspaper, categorically rejecting her claims.
Then, in March 2018, Penn Law Dean Ted Ruger announced that Wax would no longer be allowed to teach mandatory first-year courses. The decision came after Wax said she didn't think she'd ever seen a black student graduate in the top quarter of a class and "rarely, rarely in the top half." Ruger refuted that this was the case. Newsweek reached out to Wax but did not receive a response in time for publication.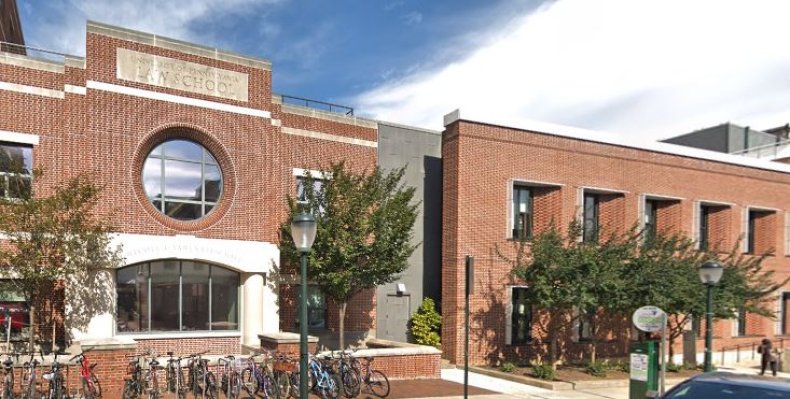 On Tuesday, Ruger said Wax's comments on immigration were "at best a bigoted theory of white cultural and ethnic supremacy" and at worst "racist."
"Under any framing, such views are repugnant to the core values and institutional practices of both Penn Law and the University of Pennsylvania," Ruger said in a statement. "Past episodes have made clear that when Professor Wax speaks about race and culture, she does not speak for this institution or those who work and study here."
Ruger noted that along with diverse faculty members, the law school will welcome the most diverse and accomplished student body in the law school's history to campus in the fall. The dean added that students from traditionally underrepresented background were flourishing at the school and in their careers, serving as a rebuke to anyone who questions them.
The National Lawyers Guild chapter at Penn, which co-sponsored LALSA's petition, criticized Ruger's "rosy description" of the diversity and inclusivity at the school, which the group said was "fundamentally different" from what students of color have experienced. The group also noted in a Facebook post that the statement failed to respond to any of the petition's requests.
Along with Wax no longer teaching, the petition requested the school work with petition sponsors to develop an action plan, hire more persons of color as tenured professors and coordinate an in-person meeting between Ruger, the Office of Affirmative Action and Equal Opportunity Programs.
During the National Conservativism Conference in Washington, D.C., last week, Wax, according to The New York Times argued that immigration policy should take into account "cultural compatibility." The professor reportedly explained that immigrants will "quickly come to think, live and act just like us."
Wax also expressed the thought, according to BuzzFeed News, that America was going to sink "significantly into Third Worldism."
"One of my pet peeves, one of my obsessions is litter," Wax said. "If you go up to Stockbridge, Massachusetts, or Yankee territory, versus other places that are quote-unquote more diverse, you are going to see an enormous difference."
Wax began teaching at Penn's law school in 2000 as a visiting professor and became a law professor in 2001, according to the school's website. Before joining the University of Pennsylvania team, she worked as a law professor at the University of Virginia.