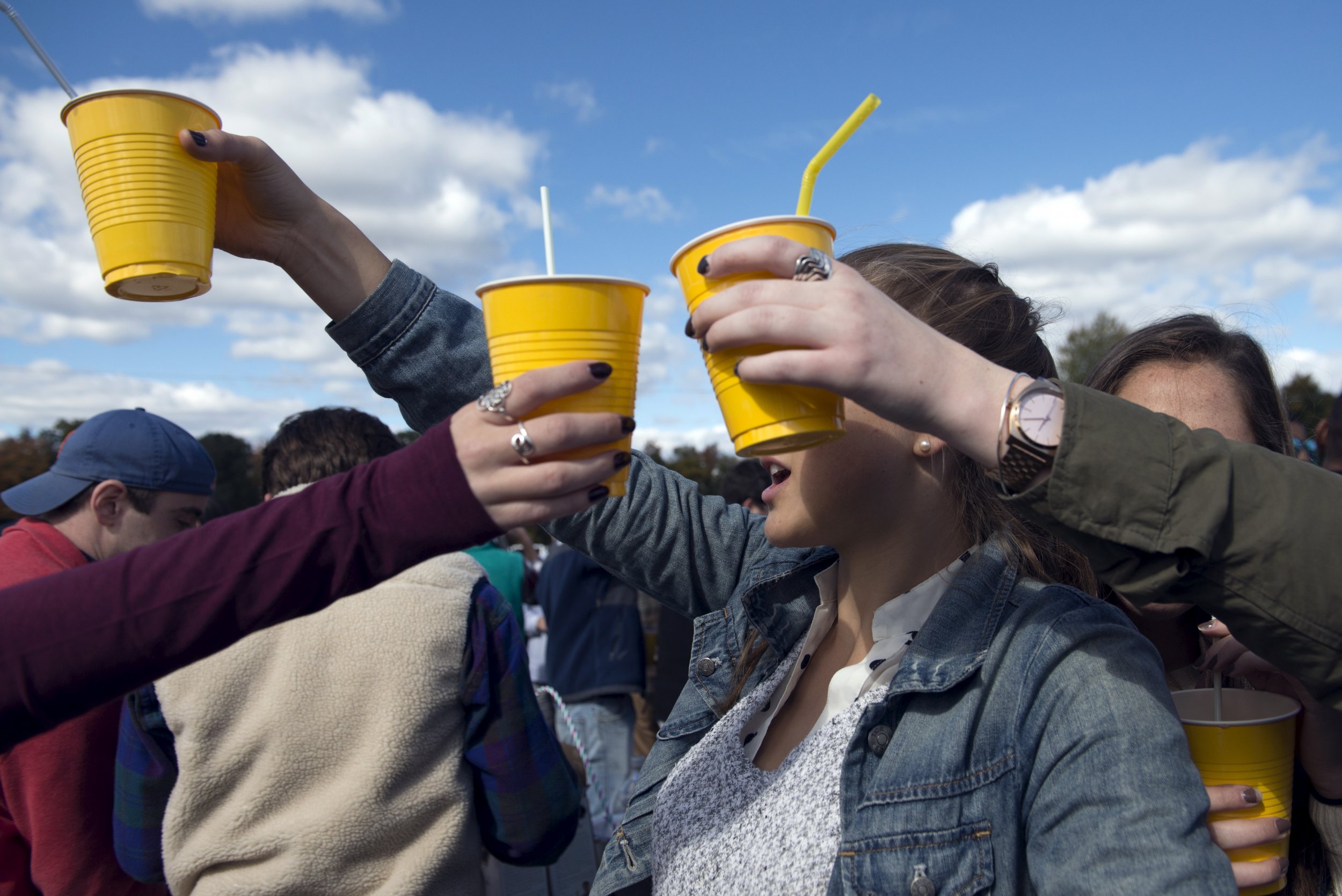 Hazing. Sexual assault. Excessive drinking. Blackouts. Death.
These words have become synonymous with college fraternities as a steady stream of media reports expose misbehavior, and criminal behavior, at fraternity social events. On February 2nd, 2017, Timothy Piazza, a Penn State University student, died after a night of excessive drinking on a 'bid acceptance night'. This is one extreme and horrifying example of the problems with alcohol culture on college campuses, but the problem goes beyond one fraternity chapter in Happy Valley. Many more young men and women across the nation experience physical and psychological damage from alcohol-involved hazing. The scrutiny on fraternities has increased dramatically over the past several years. What has not increased is our clarity about what to do to keep these negative consequences from happening.
Fraternity members insist they can take care of themselves. The evidence suggests that this is not true and it is not reasonable to expect these young people to appropriately manage alcohol at their events. College administrators and prevention professionals have tried developing programs to educate fraternity and sorority members about the risks of excessive drinking. A recent review of existing scientific studies came to an alarming conclusion: Extant alcohol interventions show limited efficacy in reducing consumption and problems among fraternity and sorority members. In other words, what we are currently doing does not work.
A first step is for all people involved to recognize that alcohol is a dangerous substance. All people includes fraternity members, their guests, college administrators, and faculty members. It also means parents, law enforcement (both on- and off-campus), the general public, and the alcohol industry. Heavy drinking is not simply an expected and necessary part of fun and socializing. Excusing heavy drinking or facilitating it leads to more excessive use and associated problems.
More attention is needed on how fraternities facilitate heavy drinking by others. Too often fraternities function as unlicensed alcohol serving establishments on college campuses: a place where underage people, and those who are already intoxicated, can easily get alcohol. These practices are illegal in most states. Bars and restaurants have reduced service to people under the legal drinking age in the past 25 years because society established that standard and made them accountable to it through regular compliance checks by law enforcement. More progress is needed to reduce service to people who are already intoxicated. Fraternities need to be held, and hold themselves, to these same standards.
In our research we have found that fraternity members hold strong values and don't want the negative consequences that result from alcohol. Establishing that common ground is a critical step toward change. The activities leading to hazing deaths like the one at Penn States are explicitly banned by Universities and in fraternities own "pledge manuals". The policies are in place, but there remains a lack of accountability. We have also found that fraternities don't understand why or how to keep adequate controls on alcohol service. In a project funded by the National Institute for Alcohol Abuse and Alcoholism, we are developing and testing an intervention that instructs fraternity members on how to host an event with alcohol, makes them aware of laws that govern alcohol service, and shows them how to comply. Procedures need to be in place to address problems before they get out of control. Events need to be staffed with people who are sober who can recognize a dangerous situation and can reach help if needed. Young fraternity leaders need help to set these processes in motion. They need to be open to being held accountable to these standards and participate in regular checks to make sure they are. These conditions can help prevent situations like that one that occurred at Penn State.
If fraternities continue on the current path and society allows them to, fraternities risk losing the parts of fraternal life they value.