Penn State Fraternity Suspended After Teen Found Dead Near Campus
The Alpha Delta chapter of Penn State's Chi Phi has been suspended after a 17-year-old boy's body was found off campus and in a house allegedly occupied by Chi Phi members, according to the Associated Press. The house was not the fraternity's official residence.
The 17-year-old has not been publicly identified. He was not a student at the school and was visiting the area. According to Onward State, he was pronounced dead after entering cardiac arrest. His body showed no signs of trauma, and witnesses on the scene saw him lose consciousness and enter a pattern of shallow breathing before the police were called.
An autopsy will be conducted by the Centre County Coroner's Office. The State College Police Department and Penn State's Office of Student Conduct are both investigating the case. The State College Police Department urges any witnesses with further information to come forward and give their testimony.
All privileges have been removed from the Chi Phi chapter, and the fraternity may not "participate, attend or organize any functions, activities or events pending the outcome of the investigation," according to Penn State.
"Penn State offers deepest sympathies to the family and friends of this young man," the statement also read.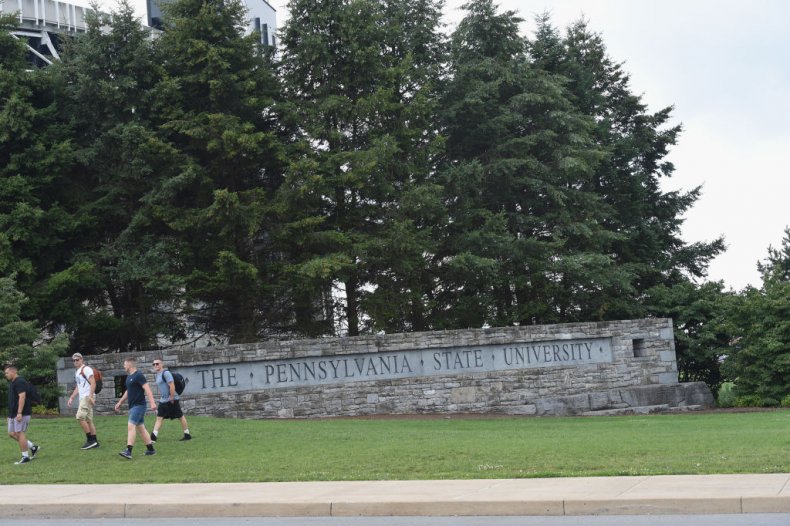 In 2017, Timothy Piazza died from severe head and abdominal injuries incurred during a night of hazing and drinking at the Beta Theta Pi house at Penn State. Piazza suffered a series of falls during the evening that contributed to his trauma, and consumed a "life threatening" amount of alcohol over the course of the evening.
The fraternity members did not call 911 for 12 hours after Piazza's fall; eventually 18 members of the fraternity were charged in a myriad of ways for the death of the pledge, from manslaughter to reckless endangerment. All of the more serious charges were dismissed, and three of the charged individuals so far have received probation. Ten more fraternity members were charged in a civil suit by Piazza's parents, according to KDA.
In the resulting investigation, the national fraternity closed and the Penn State branch was decertified by the university, and there is an anti-hazing law on the books in Pittsburgh thanks Governor Wolf named after Piazza.
A judge at the time declared that Penn State showed "a shocking antipathy" toward drinking.