Penn State Gives Frat 3-Year Suspension for Nude Facebook Posts and Hazing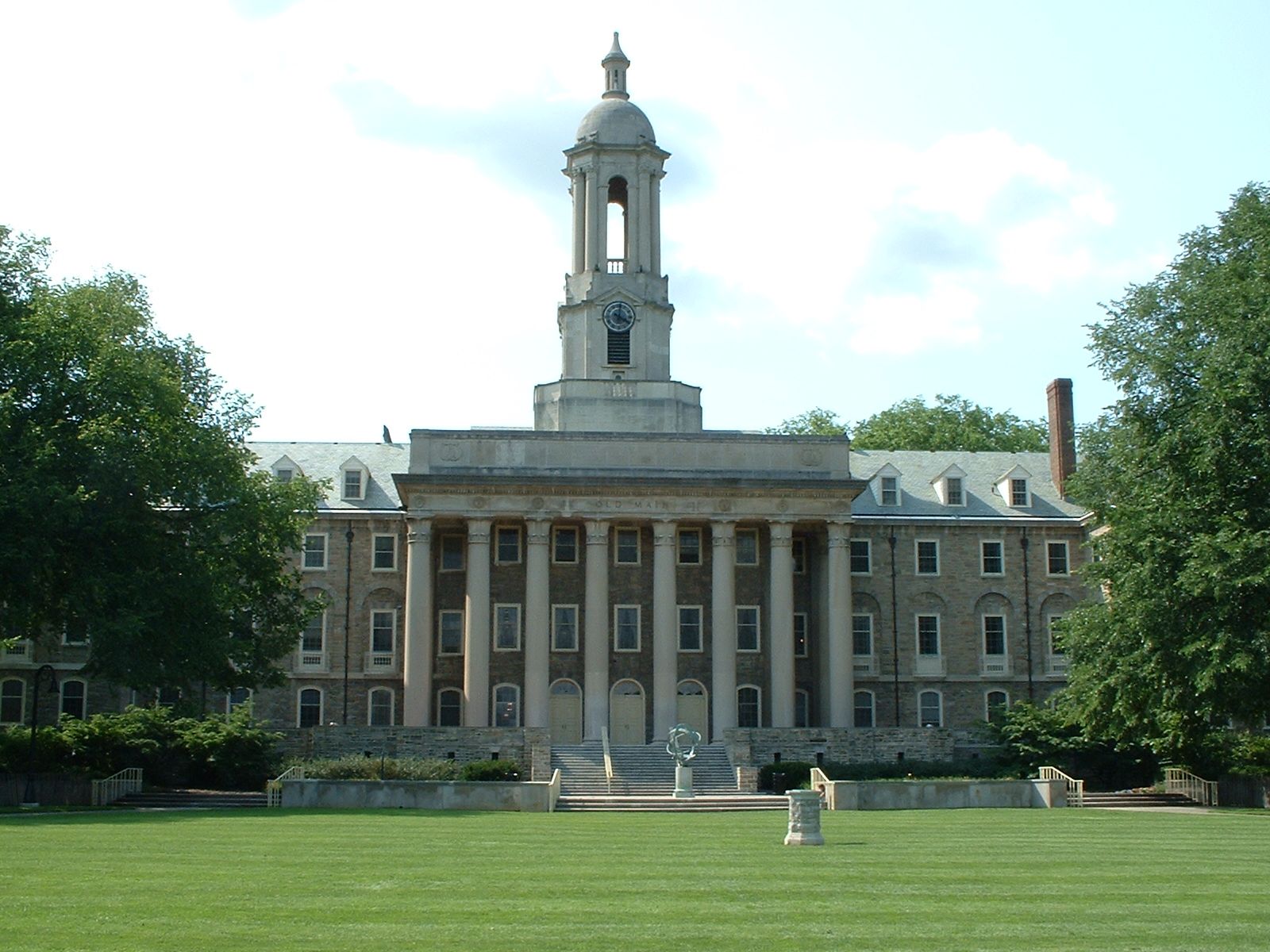 Pennsylvania State University officials announced this week that the school would suspend its Kappa Delta Rho fraternity for three years after an investigation into controversial Facebook posts turned up a host of other issues.
Though the school's Interfraternity Council, responsible for the fraternities there, had recommended a lesser punishment, Vice President for Student Affairs Damon Sims told the council that "a stronger response" was needed regarding the "persistent series of deeply troubling activities."
In a May 26 letter to the council, Sims wrote that an investigation that ended April 29 found that Kappa Delta Rho fraternity members at the University Park campus had not only photographed people "in extremely compromising positions and post[ed] these photos to a private Facebook site accessible to the group's members," which made headlines in March, but members also engaged in hazing and selling and using drugs. In addition, there was "the persistent harassment of two female students, who were degraded through multiple postings to the organization's private site over an extended period."
Police began investigating the fraternity in March after learning of two private Facebook groups they believed were created by members; the groups' pages appeared to contain photographs of nude women taken without their permission. One group was reportedly called "Covert Business Transactions." A second, "2.0," had 144 active members, including Penn State students and alumni.
The Interfraternity Council immediately suspended chapter activities and said it could not recruit new members pending completion of the formal investigation. The national fraternity suspended the chapter for one year.
Upon completion of the investigation, school leaders apparently did not feel those punishments went far enough. "Many of its members were only passive observers in these activities," Sims wrote of the fraternity. "Even so, the sum of the organizational misbehaviors is far more than the University can tolerate from a student organization that seeks its imprimatur."
In hazing activities, members forced "pledges to run errands, clean the fraternity house and participate in boxing matches." They also "forced pledges to 'plank with bottle caps on their elbows.'" This means they were forced to hold up their body weight on their arms with bottle caps placed underneath," according to a Penn State press release.
School officials are now pursuing punishments against individual students. Sims tells Newsweek that the school cannot release the investigative report because it "serves as the underpinning for any disciplinary action against individual students, too. Those actions, of course, are confidential." A spokesman for the school also declined to release the report, citing the same reason.
Kappa Delta Rho was founded in 1905 and has more than 37 active chapters. Its Penn State at University Park chapter was founded in 1920. In a statement published May 18, national Kappa Delta Rho officials said they were conducting an internal review of the Penn State chapter, which they said had made efforts to combat hazing, drug and alcohol abuse and improper conduct. National officials have not yet publicly responded to the May 26 decision, and a fraternity official did not immediately respond to a request for comment.
Around the time that the Penn State story broke in March, a Sigma Alpha Epsilon fraternity chapter at the University of Oklahoma was closed after a video of members singing about not admitting black students into the fraternity, using a racial slur, went viral. That incident also cast a national spotlight on fraternity culture.