Woman Reportedly Drugged, Sexually Assaulted on Penn State Campus by Four Men, Police Said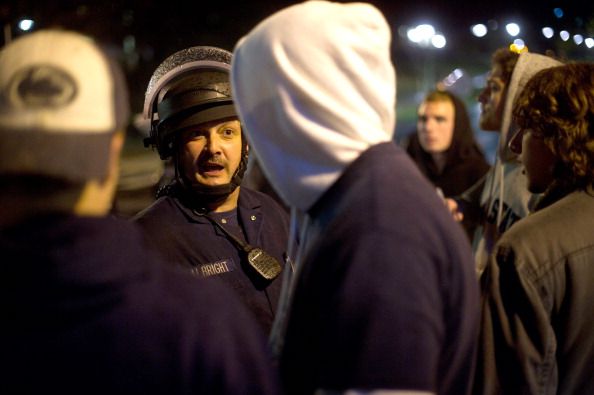 Penn State police said a woman reported that she was sexually assaulted and drugged on campus on Sunday.
The university issued a timely warning on campus on Sunday following the incident. University police said the reported assault occurred between Saturday 10 p.m. and Sunday 7 a.m. in the parking lot of the Bryce Jordan Center. The woman, who was a visitor on campus, said four unknown males gave her drugs until she became unconscious and sexually assaulted her, according to campus police.
Police advised those on campus to not accept rides or walk with strangers. Police also stated in the warning to report suspicious persons, vehicles and activities to the University Police Department and to call for help if students or visitors feel unsafe on campus.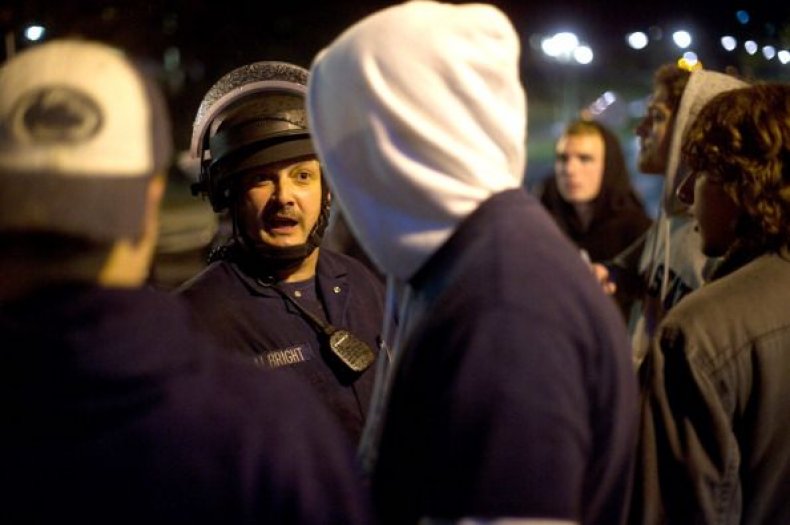 Newsweek subscription offers >
"It can be assumed that conditions continue to exist that may pose a threat to members and guests of the university community," the warning stated. "It is the duty of the administration to warn of possible 'dangerous conditions' on or near the campus, and at affiliate organizations off campus."
Newsweek has reached out to Penn State for a comment on the incident but did not hear back in time for publication. This was the fifth timely warning the university has issued about a sexual assault incident this semester, The Centre Daily Times reported.
Police believe the assault might have taken place at the Metallica concert on campus on Saturday night. The band played at the Bryce Jordan Center on Saturday night as part of their WorldWired tour with more than 15,500 people in attendance, The Daily Collegian reported.
Following the national discussion of the sexual assault allegations against Supreme Court Judge Brett Kavanaugh, Penn State released a statement reaffirming that university leaders want to eliminate sexual assault and misconduct on campus. It also listed medical, emotional, and reporting resources in an effort to help.
Newsweek subscription offers >
"Penn State leaders want to reaffirm the University's commitment to eliminating sexual assault and misconduct, and all forms of harassment, on campus. They also wish to again share information about the resources and services available to students, faculty and staff members," the news release stated at the time.
In most colleges across America, sexual assault prevention programs have been implemented to help young men who are at a high risk of committing acts of sexual violence. However, a report from the Journal of Aggression and Behavior released in August found that the program could make the problem of sexual assault worse. The study found that the program could create "hostile reactions" that could potentially lead to more aggression against women, the researchers from the University of California, Los Angeles, discovered.
Woman Reportedly Drugged, Sexually Assaulted on Penn State Campus by Four Men, Police Said | U.S.