Penn State to Purchase Frat House Where Student Was Fatally Hazed
The Pennsylvania State University will be able to purchase a former fraternity house where a student was fatally injured during a hazing ritual.
The university won a lawsuit that argued that they should be allowed to purchase the defunct Beta Theta Pi house. According to the suit, a deed established in 1928 claimed that the school could force the sale of the house if it was no longer being used as a fraternity. Penn State and the national Beta Theta Pi chapter will have six months to negotiate a sale, according to a ruling by Centre County Judge Brian Marshall.
Thanks to the ruling, the university is one step closer to purchasing the fraternity house where 19-year-old Timothy Piazza was fatally injured during a hazing ritual. The college sophomore, who was studying engineering, fell down the frat's stairs multiple times in one night while having 18 alcoholic drinks in his system. Twenty-six students were charged in relation to his death, one of whom was Ryan Burke. In 2018, he pleaded guilty to four counts of hazing and five counts regarding unlawful acts involving liquor consumption. He was sentenced to three months of house arrest and 27 months of probation.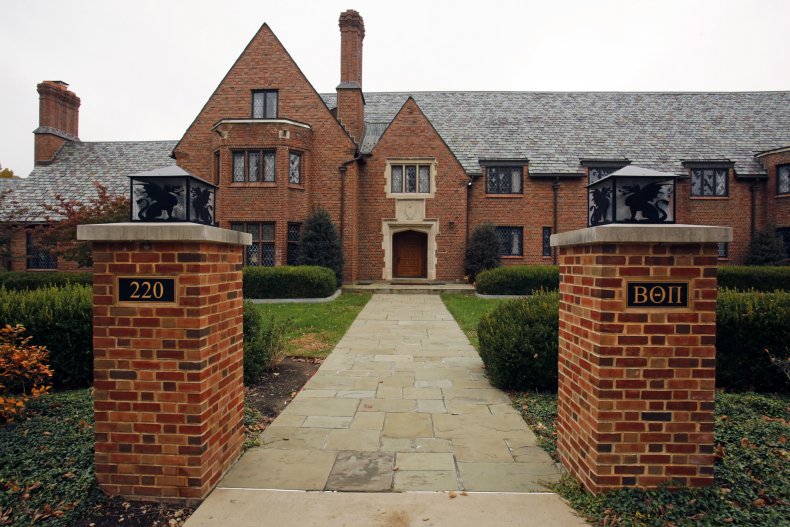 "What occurred was just reprehensible. It was awful. It was a case where I believe a young man's life could have been saved if people cared about him," said Penn State President Eric Barron during testimony on the lawsuit in October. "As an institution, any death is horrible, but we just couldn't ignore the evidence that was there and needed to have a very strong message that we just can't have this happen."
The parents of Piazza also pushed for the university to purchase the property from Beta. During the October trial, Barron said that Jim Piazza pushed "very, very strongly" for the purchase on the condition that it would not be converted back to a fraternity. Purchasing back the building was seen as the bare minimum for Jim, according to the Centre Daily News, with other ideas including repurposing it to an engineering building bearing his son's name. Now that the deal to purchase the land is one step closer to completion, the Piazzas are hopeful that the property will be used for good.
"The Beta fraternity deserved to lose its right to be a fraternity at Penn State and now to lose the fraternity house itself" said the Piazza's family attorney Tom Kline. "It is a disgraceful, but fitting ending for what occurred at that house. Penn State and its leadership should be commended for its leadership in taking back the house and what it symbolically represents."