Penn. Supreme Court Says School Mask Mandate Not Legal Once Emergency Declaration Lifted
The Pennsylvania Supreme Court said the state school mask mandate was not legal once Governor Tom Wolf's emergency declaration was lifted, according to an opinion from the judges published Thursday.
The 58-paged opinion that the justices wrote said the Legislature ending Wolf's emergency disaster declaration in June effectively removed any legal justification for a school mask mandate.
The opinion, however, does not talk about if school districts possess the legal authority to enforce mask mandates.
The justices ruled 6-0 on December 10, ending the state mask mandate for K-12 school buildings and child care facilities, except in school districts that are still requiring them, according to the Associated Press. Justice Thomas Saylor did not partake in the decision.
The state Supreme Court affirmed a Commonwealth court ruling that acting state health secretary Alison Beam does not possess the authority to mandate masks, failed to follow state law regarding enforcing regulations, and acted without a necessary disaster emergency declared by the governor in place, the AP reported.
The lawsuit was filed by Republican Senate President Jake Corman, Republican state Representative Jess Topper, two religious schools, three public school districts, and several parents.
"Some government officials have used COVID to fundamentally reorder the nature of our government, and have violated democratic principles and personal liberty in the process," said Phill Kline, the executive director of Amistad Project, a group that supported the lawsuit, in a statement after the ruling, according to The Inquirer. "The Pennsylvania Supreme Court has agreed that this must stop."
The ruling is "much more important than just masks," Thomas W. King III, a lawyer that represented the plaintiffs, said, The Inquirer reported. "The Supreme Court has proven that no one is above the law — not a governor, not a health secretary, and not anyone else who's required to comply with the law before issuing mandates in Pennsylvania."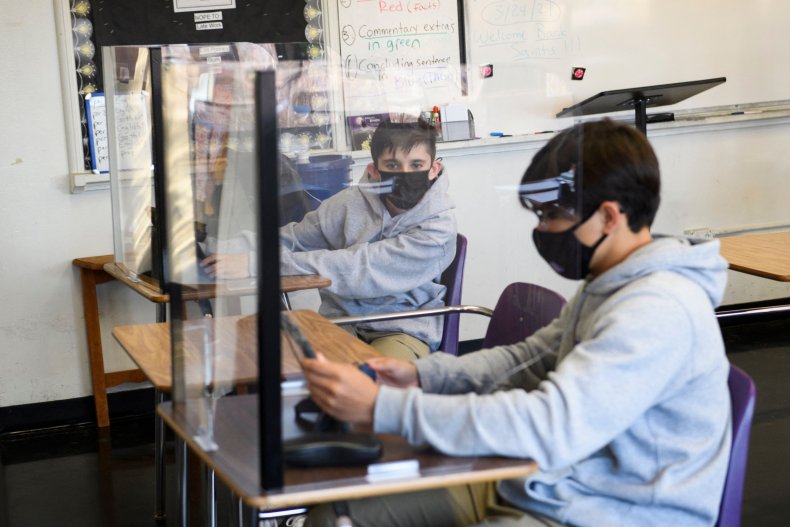 The justices note that state law gives the Department of Health broad authority to protect public health, but it doesn't permit the department "to act by whim or fiat in all matters concerning disease" without specific regulations that empower a mask mandate, they wrote.
They also wrote that they doubted lawmakers intended to grant that sort of power in the law, given how many current regulations guide how the department exercises its authority.
Regulations under the state's disease control law deal with quarantine and surveillance measures, but not a mask mandate that applies broadly and without a definite time limit, the justices wrote.
The Associated Press contributed to this report.