Pennsylvania Ballet Reacts to Comment From a Philadelphia Eagles Fan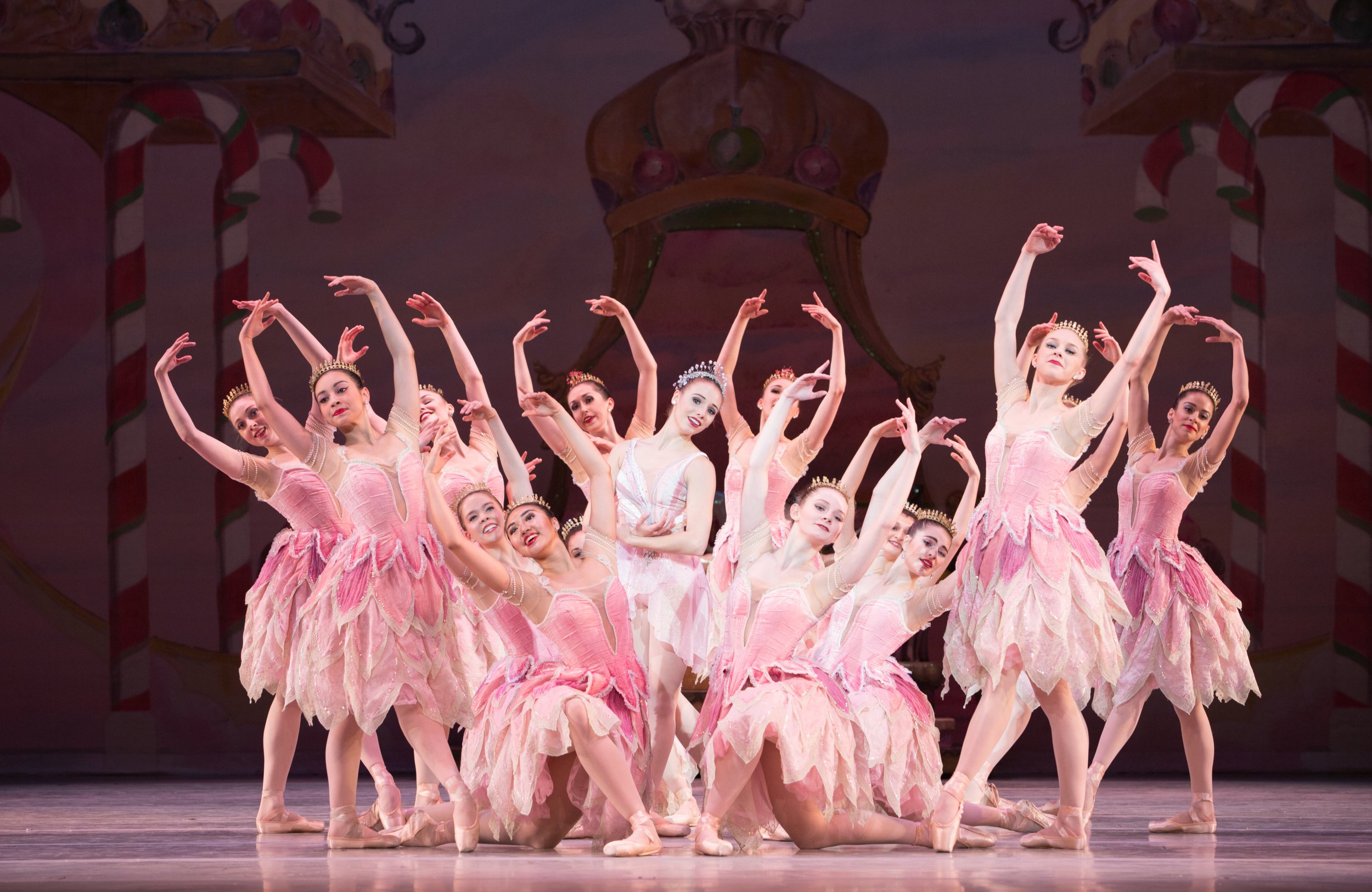 Oakland Ballet Company's artistic director, Graham Lustig, recently told The New York Times that Golden State Warriors star Stephen Curry is "beautiful to watch." Published in late November, the story titled "The Artistry of Stephen Curry" had both Lustig and San Francisco Ballet principal Taras Domitro marveling at Curry's movement quality and on-court equivalent of musicality.
Last week saw another piece of commentary from the ballet world directed at a professional sports team, but the circumstances were not nearly as friendly. Pennsylvania Ballet responded Wednesday to a disparaging remark from a Philadelphia Eagles fan.
"A Facebook user recently commented that the Eagles had 'played like they were wearing tutus!!!'" the company posted to its official Facebook page. "With all due respect to the Eagles, let's take a minute to look at what our tutu wearing women have done this month."
The pointed response continued:
By tomorrow afternoon, the ballerinas that wear tutus at Pennsylvania Ballet will have performed The Nutcracker 27 times in 21 days. Some of those women have performed the Snow scene and the Waltz of the Flowers without an understudy or second cast. No 'second string' to come in and spell them when they needed a break. When they have been sick they have come to the theater, put on make up and costume, smiled and performed. When they have felt an injury in the middle of a show there have been no injury timeouts. They have kept smiling, finished their job, bowed, left the stage, and then dealt with what hurts. Some of these tutu wearers have been tossed into a new position with only a moments notice. That's like a cornerback being told at halftime that they're going to play wide receiver for the second half, but they need to make sure that no one can tell they've never played wide receiver before. They have done all of this with such artistry and grace that audience after audience has clapped and cheered (no Boo Birds at the Academy) and the Philadelphia Inquirer has said this production looks "better than ever."
The post garnered more than 22,000 likes and more than 1,100 comments, and has been shared nearly 13,000 times as of Monday afternoon.
Ballet and football aren't quite strangers. Dallas Cowboys' running back Herschel Walker once performed with the Fort Worth Ballet, in 1988. More recently, athletes at the University of South Carolina, including several football players, attended the school's dance appreciation course. Most often, football and ballet collide when players of the former use the latter as a complement to their on-field training. (As one Facebook commenter suggested, "Maybe the Eagles should take some ballet…to improve their moves!")
Just across the state from Pennsylvania Ballet and the Philadelphia Eagles, the Pittsburgh Steelers' Steve McLendon has been taking ballet classes since he was in college, with ESPN airing a segment about the player's dance training during a Monday Night Countdown in September 2013. McLendon told the Pittsburgh Post-Gazette that ballet is "harder than anything else I do." Lynn Swann, an NFL Hall of Famer and Super Bowl MVP who played wide receiver for the same team in the 1970s, took dance for more than a decade. He credits some of his catches at least in part to the body control dance gave him.
As far back as 2005, Neal Pollack wrote in Slate that "beat writers never tire of telling us that football players improve their reflexes and flexibility by doing yoga, karate and ballet. At this point, they might as well tell us that our heroes wear helmets." This wasn't news anymore, he wrote more than a decade ago, but "the genre shows no signs of abating." Still, the Eagles fan who made fun of his team by comparing the players to ballet dancers apparently hadn't heard.
Pennsylvania Ballet concluded that "no, the Eagles have not played like they were wearing tutus. If they had, Chip Kelly would still be a head coach and we'd all be looking forward to the playoffs."