Pennsylvania Becomes First State to Suspend Alcohol Sales Ahead of Thanksgiving
Pennsylvania on Monday became the first U.S. state to suspend the sale of alcohol at bars and restaurants before Thanksgiving amid a surge in COVID-19 cases.
During a press conference, Pennsylvania Secretary of Health Rachel Levine said, "I have issued an order to suspend alcohol sales at all bars and restaurants at 5 p.m. on just one night, Wednesday, November 25, until 8 a.m. on Thursday, November 26."
Levine continued, "That's a one-night suspension of alcohol sales at all bars and restaurants."
During the press conference, Governor Tom Wolf noted that the night before Thanksgiving is one of the biggest drinking nights of the year, and said, "When people get together in that situation, it leads to an increase in the exchange of the fluids that leads to increased infection."
"This is one of the many steps we're taking to say, if we all do this together, we're going to defeat this virus. That's what we should be focused on," Wolf said in regard to the alcohol suspension. "As our hospitals and health-care system are facing greater strain, we need to redouble our efforts to keep people safe. If our health-care system is compromised, it isn't only COVID-19 patients who will suffer. If we run out of hospital beds, or if hospital staff are over-worked to the breaking point, care will suffer for every patient—including those who need emergency care for illnesses, accidents, or chronic conditions unrelated to COVID-19."
Wolf also announced a new statewide stay-at-home advisory, urging residents to stay home unless for essential school and work. He added that indoor venues must stay below 10 percent occupancy while outdoor venues are allowed 15 percent occupancy for events with 2,000 people or less.
Pennsylvania's announcement makes it the first state to suspend alcohol sales statewide amid surging cases of the novel coronavirus.
The new mitigation effort announced on Monday comes as Pennsylvania has continued to see an increase in coronavirus cases.
"In the past week, the number of COVID-19-attributable deaths has quadrupled, and the average daily case count is seven times higher than it was two months ago," Wolf's office wrote in a press release.
According to data from the Pennsylvania Department of Health, there are currently over 293,000 confirmed cases of the novel coronavirus, as well as at least 9,870 deaths.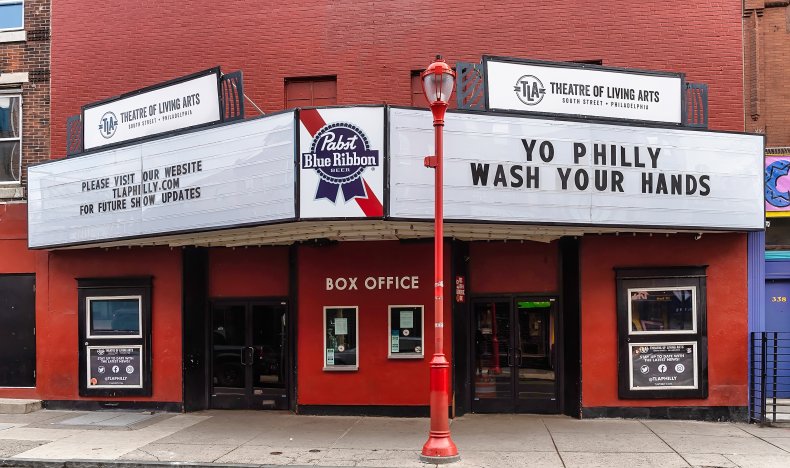 During Monday's press conference, Wolf's administration also noted that COVID-19 projections for December show the state possibly seeing daily case counts reach 22,000.
Newsweek reached out to Wolf's office for comment but did not receive a response in time for publication.