Pennsylvania Caretaker Allegedly Raped Disabled Client: Police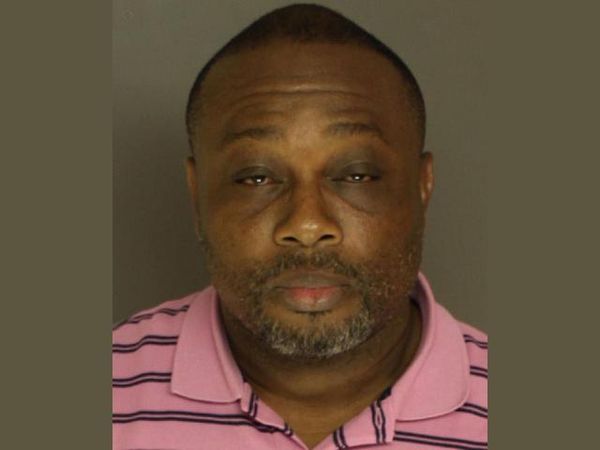 A Pennsylvania man has been arrested after he was accused of raping a disabled woman he worked for as a caretaker.
According to court documents, 50-year-old Confidence Boms has been charged with forcible rape, aggravated indecent assault without consent, aggravated indecent assault of forcible compulsion, sexual assault and accessing a device he was unauthorized to use.
Boms, who was arrested April 24 and remains in the custody of the West Shore Regional Police Department, allegedly raped a disabled woman who lives in Wormleysburg, Pennsylvania.
According to Penn Live, the woman told West Shore police that Boms had been working as her caregiver for some time before the working relationship deteriorated in February 2019. On Feb. 18, the woman said she reported Boms to his superiors for giving her fraudulent time sheets which Boms allegedly forced her to sign.
Then, on Feb. 19, Boms allegedly took her to a clinic to be tested for HIV and to obtain condoms. Afterward, Boms stopped at a Rite Aid pharmacy to use the woman's debit card in order to purchase a morning after pill, she told police.
Court documents indicate that the alleged rape occurred on Feb. 23.
In speaking to police, the woman said Boms had carried Benadryl on his person the week of the assault and that she had at times felt as if she had been drugged. On the day of the alleged rape, the woman said she felt drugged after eating and that Boms had forced her to undress before he held her down and raped her.
Boms was issued a $30,000 bond which court documents indicate he was unable to pay. He remains in the Cumberland County Prison and will have a preliminary hearing on May 1.
The case is one of many instances where a caregiver has been accused of rape or other abuse towards clients. Earlier this week in Oregon, a female behavioral therapist was sentenced to 8 years in prison for repeatedly raping a 13-year-old boy with autism.
In the case, the jury unanimously found Abigail Minjung Kim after a 10-day trial. Kim was found guilty of six counts of first-degree sexual abuse, second-degree sodomy and second-degree rape, Oregon Live reported.
In 2018, another case made national headlines when an Arizona woman in a comatose state delivered a baby boy while living in a long-term care facility. Nathan Sutherland, a nurse who worked at the facility, has been accused of raping the 29-year-old woman and impregnating her with the child. Sutherland entered a not guilty plea during a February court appearance and is awaiting trial on one count of sexual assault and one count of vulnerable-adult abuse.
The woman's parents are caring for the infant and she has been moved to another medical facility.
Pennsylvania Caretaker Allegedly Raped Disabled Client: Police | U.S.