Pennsylvania Catholic School Fires Pregnant Teacher Because She Is Unmarried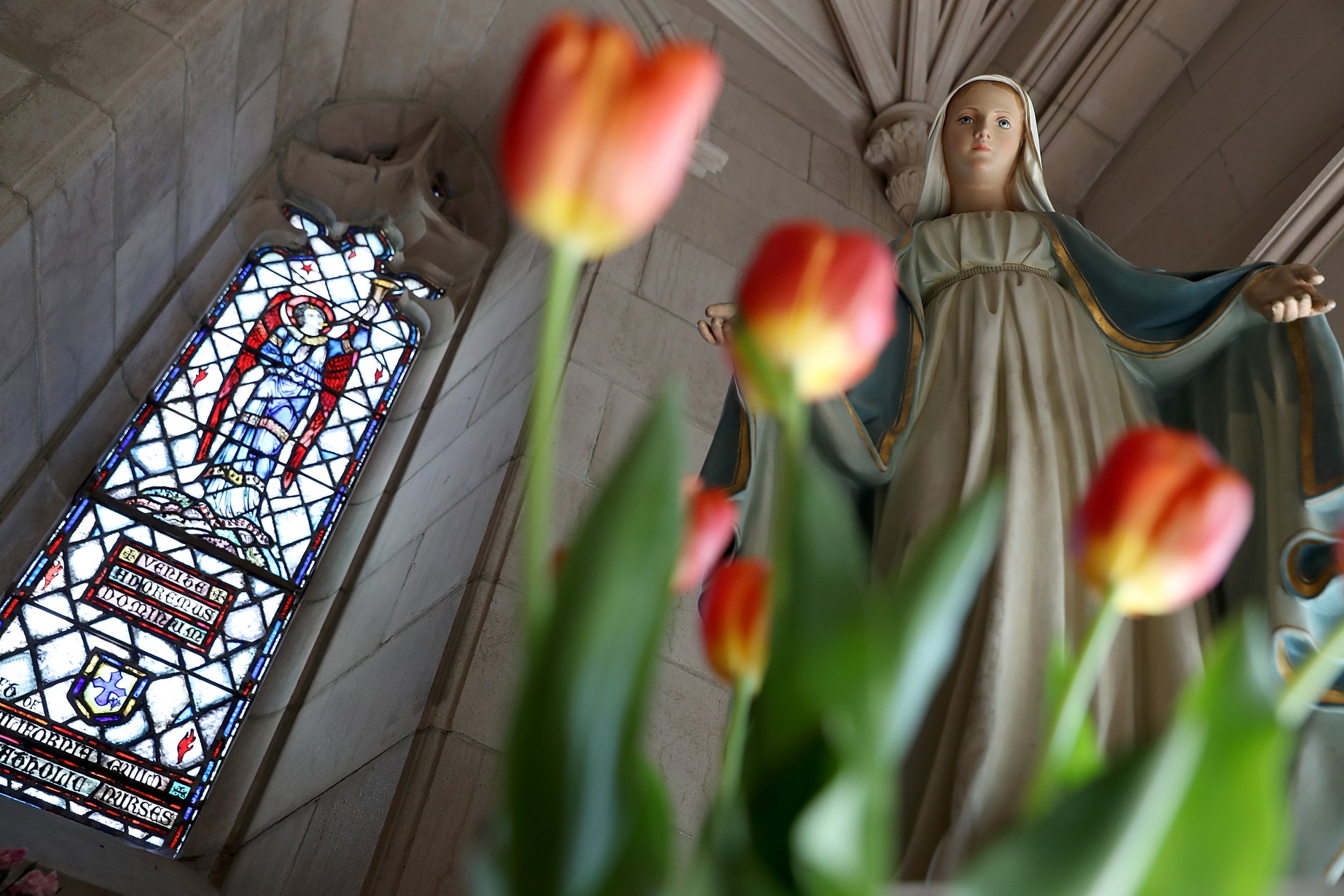 A Catholic high school in Pennsylvania fired one of its teachers after she told them she was pregnant—because she is not married to her long-term partner.
Naiad Reich no longer teaches at Our Lady of Lourdes Regional School near Shamokin because she broke the rules about sex outside of marriage.
According to Catholic doctrine, sex must be the preserve of husband and wife within a marriage.
Fornication—sex before marriage—and adultery—sex with someone other than your spouse—are forbidden.
Reich told WNEP it was "very apparent" that the principal of the school "was not happy with the circumstances. Of course, her problem was Catholic morals."
She said she no plans to get married to her boyfriend and the father of her baby, Matt Graboski.
"If there's no eventual plan in the near future to get married, it was either that or I had to be let go," Reich told WNEP.
Though Reich wanted to keep her job, she understands why the Catholic school fired her.
"This is their beliefs and this is their moral code, and what they live by, and I understand that. Though I don't agree with it, I understand," Reich, whose baby is due next summer, told CBS Philadelphia.
The Catholic Diocese of Harrisburg, under whose authority falls Our Lady of Lourdes Regional School, and which is caught up in the child sex abuse scandal gripping the church, did not respond immediately to Newsweek 's request for comment.
But a spokesperson for the diocese told CBS: "The Diocese of Harrisburg is unable to comment on personnel matters. However, as outlined in our policies, every professional employee agrees to follow the teachings, doctrine, and laws of the Catholic Church as part of the hiring process."
Despite what has happened, the couple are now just focused on the baby.
"I'm extremely excited," Graboski told WNEP. "It's one of the most rewarding things you can possibly go through."
In November, an Australian teenager received a standing ovation after coming out as gay during a speech given to his Catholic high school.
Finn Stannard was presenting a keynote address to 1,500 students and 200 staff at his all-boys school, St Ignatius' College in Sydney.
"I've been working towards this speech for four years. In those four years, I have come to understand who I am and how to not be sorry for being myself," Stannard said.
"The first time I told someone I was gay I was 13. It took me 18 months after realizing that I was gay to tell my parents. Coming out was a scary experience."