Pennsylvania Catholic School 'Appalled' by Students' Racist Social Media Posts: 'Just Bought a Slave. Might Sell him Tho'
Administrators at the Cathedral Preparatory School and Villa Maria Academy in Erie, Pennsylvania, sent letters home to parents on Thursday, following a series of "appalling" racist social media posts from two of its students. The posts—made over a period of several days—included one with a photo of a black man, referring to him as a slave.
"Over the last several days, we had two students post offensive, inappropriate and unacceptable comments on social media dealing with issues of race in an exhibition of racial and cultural insensitivity," said the letter, signed by the Rev. Scott Jabo, President of Prep and Villa, and Will Pituch, vice president of academics and student affairs.
"We want to affirm to all of our families that racism has no place in our school. These postings made on social media are appalling and directly contradict the values and teachings we work to promote in our students."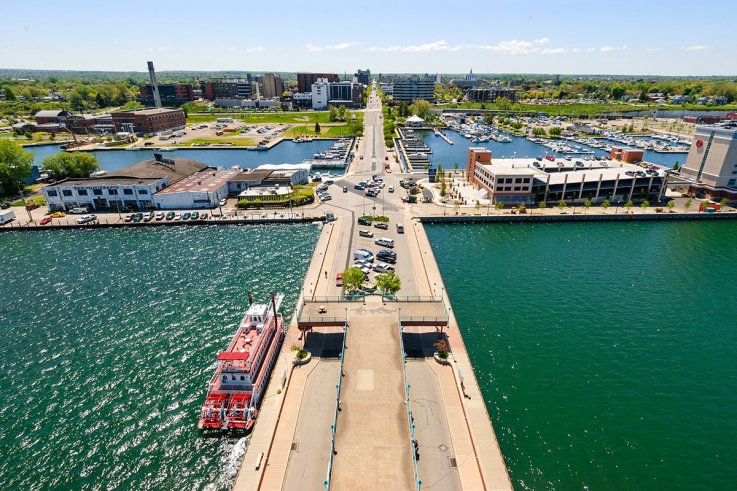 The letter included an apology "to anyone who had the misfortune of viewing these racist postings," and a promise that "these issues are being addressed by the administration currently."
At least one of the posts included a derogatory name for black people. Another included an image of a young black man and the caption: "Just bought a slave. might sell him tho."
Jabo told the reporters at Erie Times-News, who obtained the original letter, that the incident was currently under investigation, re-emphasizing the fact that the students' actions do not reflect the values of the school. But he added the school was not at liberty to add any further comment beyond what the letter to parents already states—including the names of the students involved and details on any disciplinary action that might take place.
"[W]e cannot by law divulge the disciplinary action that the school has taken with any students, including those involved with this situation," Jabo told the newspaper in an email.
"I can assure you that we are taking this very seriously and the appropriate discipline is still being determined as we gather the facts involved," he added.
This year marked the 55th anniversary of the passage of the Civil Rights Act (1964) that abolished Jim Crow laws and outlawed racial discrimination in public places; it has also been more than 150 years since the abolition of slavery (1865). However, most Americans (63 percent) agree with the statement "the legacy of slavery still affects black people in American society today." Sixty-four percent of black people said "it's not too or not at all likely that the country will ever achieve racial equality."
In fact, studies have shown that racist language has increased over the last few years—or, at the very least, is getting louder. In 2018, a study published in the journal Social Psychological and Personality Science found there was a greater acceptance of discrimination towards racial, social and religious groups (including Muslims and immigrants) targeted during Trump's 2016 campaign. Sixty-five percent of Americans—with majorities across all racial and ethnic groups—agree it has become more common for people to express racist or racially-insensitive views since Trump's election.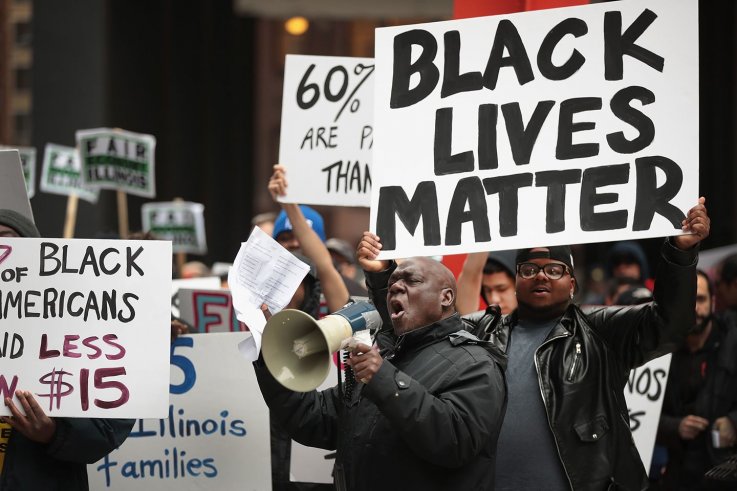 While there is a general understanding that each passing generation is less racially prejudiced than that which preceded it, there have been a number of recent incidents involving high schoolers. A racially-charged video in Missouri (containing chants of "slavery, slavery, slavery"); a Snapchat of a black student with the words "lynch her" in New York; and clips of students discussing concentration camps in Alabama are just a handful of examples that have taken place over the last year.
As for the incident in Pennsylvania, Prep and Villa told parents in the letter: "We also recognize that as a school we have an opportunity and responsibility to use incidences like this, as disgusting as they can be, to teach valuable lessons to our students and to the entire school.
"If there is any 'good' to come from these incidents," it continued, "our hope is that all of us grow in our understanding and respect of the differences of people in our community and the community at large."
Pennsylvania Catholic School 'Appalled' by Students' Racist Social Media Posts: 'Just Bought a Slave. Might Sell him Tho' | U.S.