Pennsylvania Court Orders Death Row Inmate be Transported to Hospital for Coronavirus Test
A Pennsylvania court ordered the transportation of a death row inmate who developed coronavirus symptoms to an outside hospital for testing and treatment.
Earlier this week, Walter Ogrod's lawyers and the Philadelphia District Attorney's Office — which has determined Ogrod is "likely innocent" — filed emergency motions to secure his release and transfer from a state prison to a hospital after he developed a high fever, cough, and had difficulties breathing.
Ogrod's attorney James Rollins said he had not received the necessary medical treatment despite being in a high-risk category due to his age and medical conditions. Now, the Philadelphia County Court of Common Pleas Criminal Division has ordered the Pennsylvania Department of Corrections to allow Ogrod be transported to hospital to get tested.
The court order, provided to Newsweek, said Dr. Michael Stephen, of the Jane and Leonard Korman Respiratory Institute at Jefferson Hospital in Philadelphia, had recommended that Ogrod be immediately tested for COVID-19, the disease caused by the novel coronavirus, and placed in isolation until his test returns.
The failure to do so, the court said, "constitutes deliberate indifference to Mr. Ogrod's serious medical needs."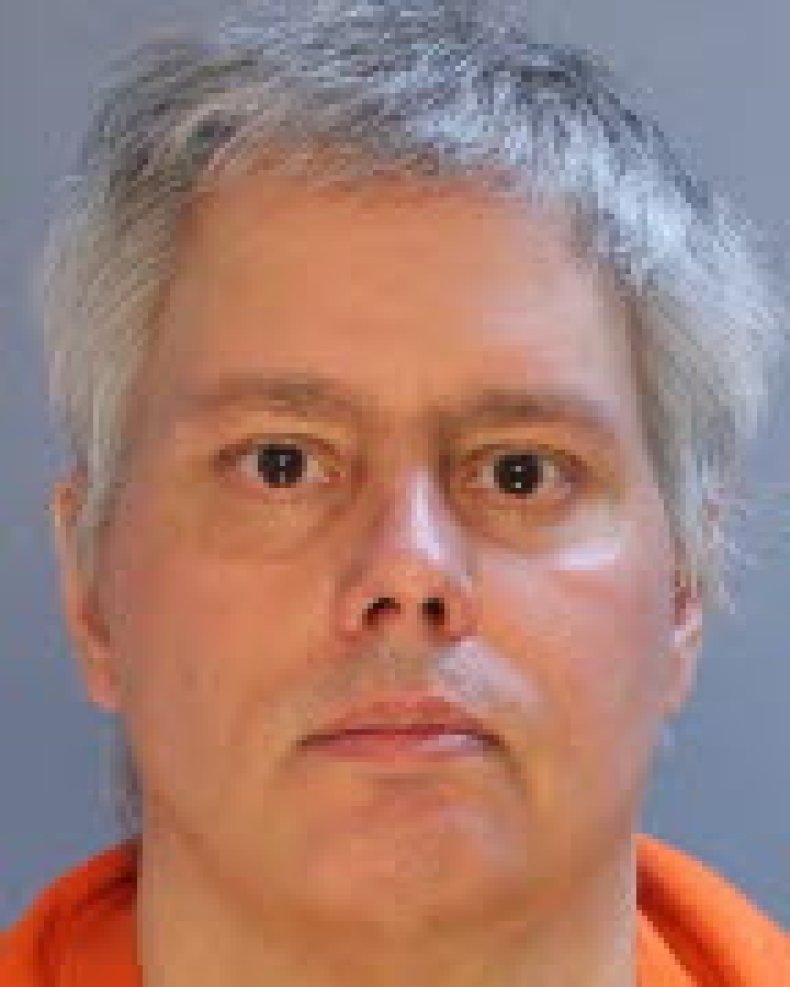 The doctor stated that Ogrod "is a risk to others in the populations, and may need further care if he tested positive, according to the order.
"The failure to test and treat Mr. Ogrod for COVID-19 constitutes deliberate indifference to Mr. Ogrod's serious medical needs and a failure to provide Mr. Ogrod with healthcare services of a quality acceptable within prudent professional standards in violation of Mr. Ogrod's Eighth Amendment right to be free from cruel and unusual punishment and Pennsylvania Constitutional Right to be free from cruel punishments," the order added.
"We are grateful that the court has ordered the Department of Corrections to allow Walter Ogrod to receive testing and treatment for possible COVID-19 outside of the prison," Rollins said in a statement to Newsweek.
"To make an innocent man remain even one extra day on death row is unjust. To leave him on death row showing symptoms of COVID-19 without adequate medical treatment would be unconscionable."
Newsweek has contacted the Pennsylvania Department of Corrections for comment.
Ogrod was taken to the infirmary at the State Correctional Institution Phoenix in Montgomery County with a fever, cough, and breathing difficulties on March 11 and placed in isolation, according to the emergency motion filed by his attorney.
While in isolation, his fever spiked to 106 degrees, but on Monday he was returned to his cell with his fever "seemingly under control," although he was still coughing and having difficulties breathing. It was only on Tuesday, a week after he first reported symptoms, that a doctor gave Ogrod clearance to receive a decongestant for his respiratory issues, the motion added.
Ogrod, 55, has spent almost 28 years behind bars for the 1988 murder of four-year-old Barbara Jean Horn. But last month, the Conviction Integrity Unit of the Philadelphia District Attorney's Office filed a request for his conviction and death sentence to be vacated after determining that Ogrod is "likely innocent," citing unreliable scientific evidence, false testimony, and alleged misconduct by police and prosecutors.
Earlier this week, Ogrod's attorneys learned the Philadelphia Court of Common Pleas would not grant their request for a prompt hearing. His next court date, set for March 27, has been postponed until June 5.
Courts in Philadelphia have been closed until April due to the COVID-19 pandemic, although the First Judicial District has permitted emergency proceedings for medical reasons.
But Rollins has called for an expedited ruling to secure Ogrod's release.
"Mr. Ogrod has spent nearly three decades on Pennsylvania's death row for a crime he did not commit," Rollins added.
"All interested parties, including the Conviction Integrity Unit of the Philadelphia District Attorney's Office, have agreed that he was convicted based on unreliable scientific evidence, prosecutorial misconduct, due process violations, and false testimony."
He added, "Every day that Mr. Ogrod, an innocent man, spends in prison is a shameful injustice. He has been through enough. It is past time for him to be released from his wrongful incarceration."
World Health Organization advice for avoiding spread of coronavirus disease (COVID-19)
Hygiene advice
Clean hands frequently with soap and water, or alcohol-based hand rub.
Wash hands after coughing or sneezing; when caring for the sick; before; during and after food preparation; before eating; after using the toilet; when hands are visibly dirty; and after handling animals or waste.
Maintain at least 1 meter (3 feet) distance from anyone who is coughing or sneezing.Avoid touching your hands, nose and mouth. Do not spit in public.
Cover your mouth and nose with a tissue or bent elbow when coughing or sneezing. Discard the tissue immediately and clean your hands.
Medical advice
If you feel unwell (fever, cough, difficulty breathing) seek medical care early and call local health authorities in advance.
Stay up to date on COVID-19 developments issued by health authorities and follow their guidance.
Mask usage
Healthy individuals only need to wear a mask if taking care of a sick person.
Wear a mask if you are coughing or sneezing. Masks are effective when used in combination with frequent hand cleaning.
Do not touch the mask while wearing it. Clean hands if you touch the mask.
Learn how to properly put on, remove and dispose of masks. Clean hands after disposing of the mask.
Do not reuse single-use masks.