Pennsylvania Courts Illegally Kept Opioid Users From Treatment Meds: DOJ
Pennsylvania courts illegally blocked opioid users from using medications to treat their addictions, according to a recent finding from the US Department of Justice (DOJ).
The DOJ found last week that multiple courts in the state violated the Americans with Disabilities Act (ADA) by demanding that those with opiate use disorder (OUD) discontinue their medications as a condition of compliance for drug courts, mental health courts, DUI courts and probation and parole programs. The drugs are approved for OUD treatment by the Food and Drug Administration (FDA) and can help to reduce dependency on opioids and prevent addiction relapses.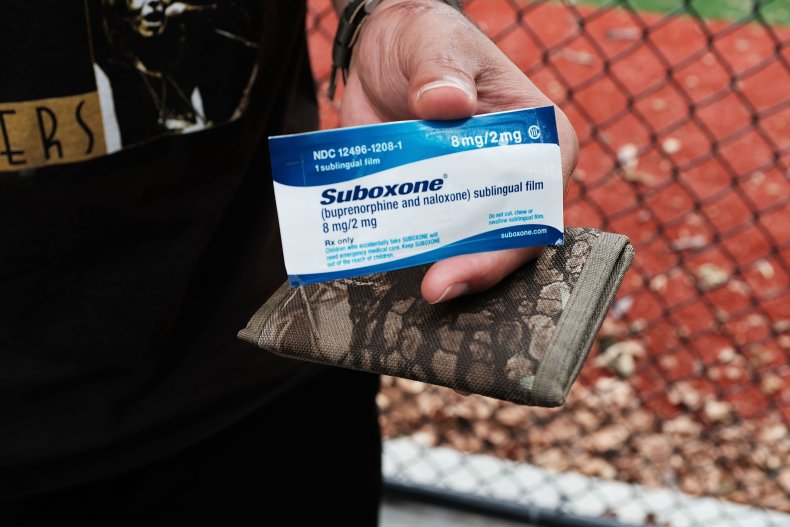 "Individuals with Opioid Use Disorder are protected by the ADA but too often face discrimination rooted in stereotypes and myths rather than in science. This is exactly the sort of discrimination the ADA was designed to prevent," Assistant Attorney General Kristen Clarke of the DOJ's Civil Rights Division said in a release on Monday.
"Ensuring that court-involved individuals with Opioid Use Disorder have access to the medications they need is critical to support recovery efforts and to break the cycles of opioid addiction that have harmed families and communities across our country," Clarke added.
In a February 2 letter to the Administrative Office of Pennsylvania Courts, DOJ Disability Rights Section Chief Rebecca Bond wrote that the courts had engaged in "discrimination on the basis of disability" by blocking or limiting access to the FDA-approved OUD treatment drugs methadone, naltrexone and buprenorphine, which is often sold in combination with naloxone under the brand name Suboxone.
The DOJ launched an investigation after three complaints were made about the policies. A person represented by the anti-discrimination group Legal Action Center (LAC) filed a complaint about a Jefferson County Court of Common Pleas requirement to remain "completely clean" of any "opiate based treatment medication" to meet parole conditions and avoid being sent to jail.
"I feel vindicated," the LAC complainant said in a statement. "Where I'm from, there's unfortunately a lot of people who have been affected by the drug epidemic, and, when the court put that order in place, it affected a lot of people. I knew that I had to stand up for what was right, and I'm super grateful that the DOJ stepped in and for everything that LAC did to help me.
"When I first heard this news, I got choked up because I would have been dead. Suboxone saved my life - there's no doubt in my mind," they continued. "There are so many people that need the same help and would benefit from medication for opioid use disorder. We don't need to bury anyone else."
The investigation determined that multiple Pennsylvania courts violated the ADA by maintaining policies to ban the OUD treatment drugs. Bond wrote that the policies were "not justified by any individualized medical or security assessments" and were "rooted in stereotypes and myths, rather than science."
The courts have been given until Wednesday to respond to Bond's letter by detailing corrective actions and revised policies. Failure to comply could result in the DOJ pursuing penalties.
The Administrative Office of Pennsylvania Courts declined Newsweek's request for comment.
The opioid crisis has accelerated in recent years, with related deaths reaching record highs since the beginning of the COVID-19 pandemic. Officials and experts say the increase has been driven by expanded use of the powerful synthetic opiate fentanyl.
In a paper published by The Lancet last week, Stanford researchers wrote that over 600,000 people had died due to opioid overdoses since 1999. They estimated that over 1.2 million will die from overdoses during the 2020s if current policies do not change.