In Pennsylvania, a Crucial State for Trump, Mail-in Ballots Can Still Be Counted Days After Election
Pennsylvania, one of the most important states in the 2020 election, will likely not announce a winner on Election Day as it joins three other swing states in tentatively extending the deadline by which mail-in ballots need to be received.
The Pennsylvania Supreme Court ruled that ballots can arrive as late as November 6 and still be counted—as long as the ballot isn't postmarked after the November 3 election.
The RealClearPolitics polling average shows Joe Biden leading President Donald Trump by 4.3 points in Pennsylvania. Recent polls show Biden's lead widening in the state, with the most recent Fox News poll indicating 51 percent for the Democratic presidential nominee compared to Trump's 44 percent.
Pennsylvania's 20 electoral votes could be a deciding factor in the upcoming election. In the 2016 election, Trump won Pennsylvania—a state that had not voted for a Republican presidential candidate since 1988—by razor-thin margins against Hillary Clinton.
In Michigan, a judge ordered that ballots can be counted as long as they are postmarked before Election Day and received by November 17, while a federal judge in Wisconsin ordered that the state count absentee ballots postmarked by the November 3 election and received by November 9.
North Carolina reached a tentative court settlement that would allow ballots postmarked by Election Day to be counted as long as they arrive by November 12. It will officially go into effect once the settlement is approved by a judge.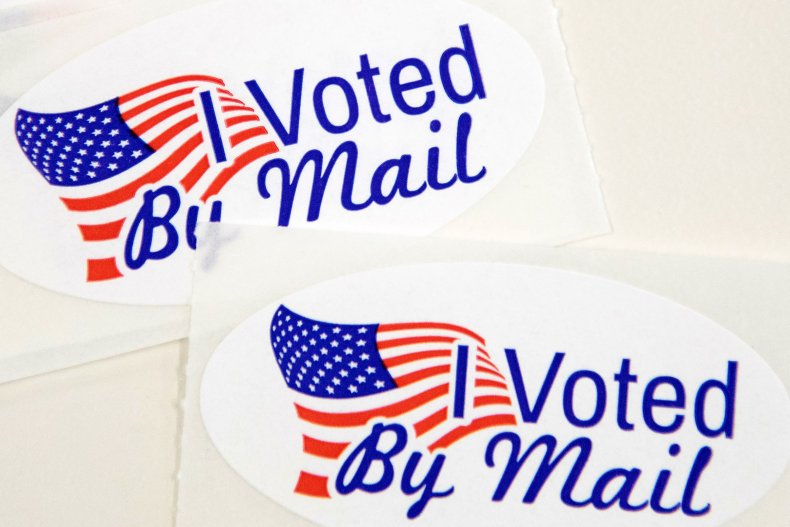 These decisions make voting-by-mail significantly easier and provide a lesser risk that voters will be disenfranchised during the election due to delays in states receiving ballots. However, these decisions are also not certain just yet: Republicans can continue to contest them, with Wisconsin GOP lawmakers already having appealed the state's decision to the 7th Circuit Court of Appeals, and Pennsylvania Republicans planning to ask the U.S. Supreme Court to decide whether the state's decision is legal.
If upheld, the extended deadlines will increase the odds that a definitive winner will not be announced on the night of the election and that results will be incomplete due to in-transit mail-in ballots. Currently, 26 states will allow mail-in ballots received after Election Day to be counted. There is a 56 percent chance that one of the four swing states included in this number will decide the Electoral College, according to the FiveThirtyEight presidential forecast.
The role of mail-in ballots in the 2020 election has been a source of much debate on both sides, with Democrats in favor of safe voting during a global pandemic and Republicans in fear of election fraud. Trump has made multiple attempts to discourage voters from sending mail-in ballots — even suggesting that they vote twice—due to these ballots being "fraudulent in many cases," according to the president. Election officials have stated that there is little evidence to suggest that election fraud will occur. They have repeatedly said that all voter fraud is extremely rare in the United States.